RSD Monitored More Than 1 Billion Operations
One of the DrugXafe projects, Saudi Arabia Drug Track and Trace System (RSD) that was launched two years ago, monitored more than 1 billion supply chain operations.
RSD aims to achieve Saudi Vision 2030 goals by using the latest technology for tracking all registered drugs manufactured in Saudi Arabia or imported from abroad. The system enhances the authority's role in protecting the society, improving control and ensuring the safety of medicines by identifying their sources and the stages they went through starting from manufacturing, with the possibility of direct stopping of recalled medications or the ones with warnings.
It also works on preventing counterfeit drugs by monitoring full supply chain operations in order to guarantee that all sold or consumed drugs are registered and safe. RSD contributes to improving inventory management, reduces waste, in addition to providing periodic reports on market situation, sales, supply and demand.Saudi Arabia is one of the first countries in the world to implement an electronic drug track and trace system.
All Drugs Are Serialized Uniquely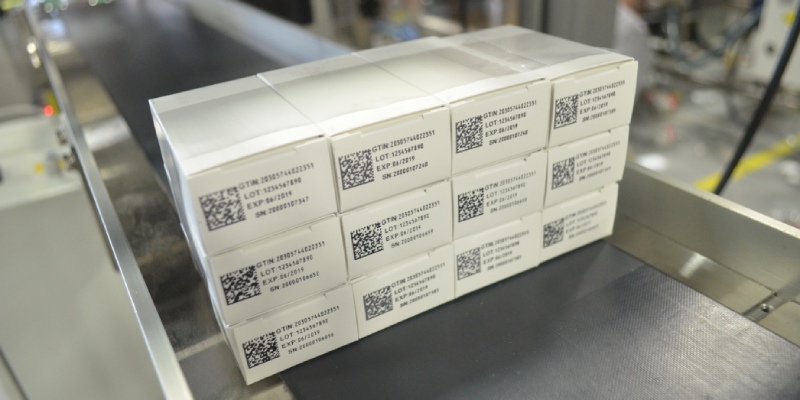 In this ecosystem, all drugs are serialized uniquely in box level, and the movement and transfer of the boxes are tracked in real time. Since the system records all history of the drugs, each loop of the end-to-end supply chain is connected to each other strongly and no counterfeit or substandard drugs can enter into the middle of supply chain.
Governments are responsible to provide safe drugs to their citizens. However, counterfeit in pharmaceuticals has an average of 15% counterfeit worldwide. Based on WHO statistics, annual human deaths in world caused by drug counterfeit is around 1 million. For this reason, the need arises to find solutions for this problem by help of technology.
The central system connects all manufacturers, warehouses, pharmacies and hospitals in one central system, which is called RSD. A patient can be 100% sure that, the drug purchased in the legal supply chain is original. For this reason, RSD not only protects human health, also protects the patients, governments and also the stakeholders to loose their money.
WSIS 2020 Award for Saudi Drug Track & Trace System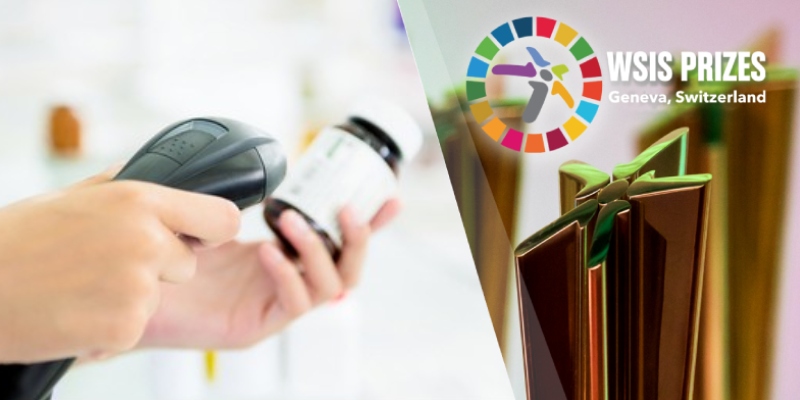 Saudi Drug Track & Trace System project developed by Tiga Healthcare Technologies received the World Championship Award in the field of e-health by WSIS (World Summit on the Information Society). The Award Ceremony was held on the online platform on September 7, 2020.
What Is WSIS?
WSIS is an organization that brings together the world's most comprehensive information communication technology developments, supported by almost all of the United Nations member organizations, and is an internationally prestigious award program given in 18 different categories.
The main purpose of the summit is to encourage the development of information and communication technologies in countries and to improve the information infrastructure of developing countries. In addition to being inclusive and development-oriented, WSIS is an organization where everyone can create and share information.