Drug
Management
The Drug Management System is a product that directs healthcare providers to quality drug practices by ensuring the required definitions of drugs and managing the information on under which conditions and how the drug is used.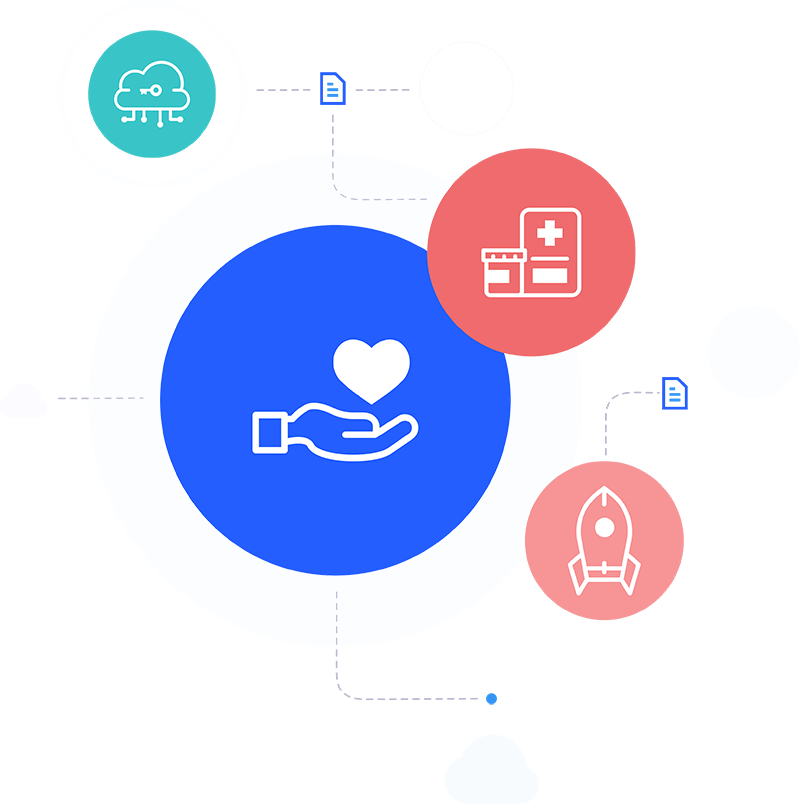 Medication reconciliation
Reliable service delivery
Accuracy & visibility of medical information
Effective digital transformation
Integration of e-Health systems
The drug management system serves as an infrastructure and data service for health systems to be developed. This system, which will act as an information bank, helps to process up-to-date drug regulations and guidelines smoothly.
The information obtained from the system enables health professionals to receive training and technical assistance with the prepared drug data. As a result of errors such as incorrect determination of drug dose or time intervals and negligence of the active ingredient, the care of the patients can be put at risk by using the wrong medication. To prevent this, business rules by the health regulations of the drug are put into practice with the drug management system. Mistakes that may occur in prescribing and dispensing can be avoided by ensuring the safety of patient healthcare throughout the entire drug cycle in health.
While the drug infrastructure is provided, it is aimed to increase the quality of drug use due to its effortless integration with other healthcare services. The decision support system that will be provided to healthcare professionals ensures that the employee provides the best service practice to the patient. In this way, quality of medicine is achieved in many areas, such as public health awareness and the prescribing process.
Benefits
Benefits for Pharmacists
Enhancing dispensation in pharmacy

Remarkable improved patient safety and the quality use of medicines

Reduce preventable adverse medication events

Improved prescription legibility such as dose calculation, time interval

Providing support for healthcare professionals to prescribe, order, check, reconcile, dispense and record the administration of medicines

Reduce the pressure on healthcare actors by providing e-Medication information sources that all authorized users can access
Benefits for Regulatory Organizations, Health System
Maintain up-to-date drug management policy and guidelines
Building medication inventory databases at all levels of the health system
Training and technical support of healthcare professionals and clinical actors