Clinical Solutions
Clinical operation solutions are developed for monitoring and managing the entire medical treatment workflow of the patients which support clinical efficiency of the physicians. All medical data is stored in a digital and secure environment by full digital conversion that complies with HIMMS Stage 7.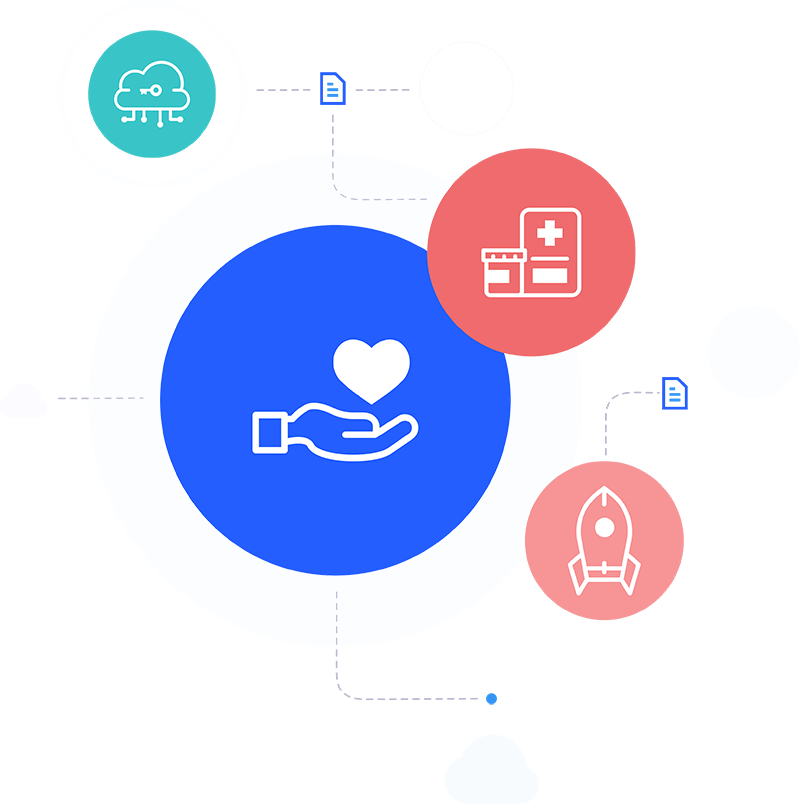 Digitalization of the patients' histories by eliminating procedures based on clerical documentation
Automation of the registration and administrative processes
Clinicians work planning and tracking
Organized and coordinated treatment process
Comprehensive data analytics of the patients
Diagnosis and treatment tracking with clinical coding
Medical image, sample and patient management and tracking
Interactive documentation
Patient Administration System
Patient Administration System is the entrance point to a digital hospital and serves as a centralized patient registry.
It handles appointment booking, rescheduling, sharing appointments with multiple physicians, and appointment reminders. Appointment scheduling helps institutions oversee open appointment slots and cancellations supporting physicians by creating weekly or monthly calendars.
Clinical Information System
Clinical Information System is designed as a doctor and nurse workbench for recording of diagnoses, clinical coding, attachment and archiving, creating clinical text and form templates that speed up documentation processes, assigning and monitoring patient instructions to be used during or after the treatment.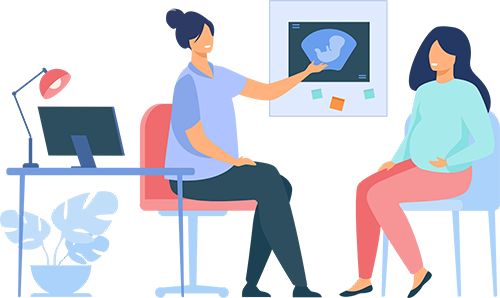 The patient's clinical examination can be followed and all medical data can be monitored. Thus, treatment follow-up is done without loss of data and the patient treatment process can be followed directly. Moreover, the medical treatment processes requested by official institutions are followed as forensic/police cases.
Clinical Information System is a complete system for a health institution to enhance their digital transformation in compliance with international diagnostic coding standards like SNOMED and LOINC.
Clinical Information System also supports patient consent management therefore it complies with official rules and regulations. The stored data are made available to the access of relevant healthcare personnel in accordance with the principles of confidentiality and patient privacy.
Radiology Information System
Radiology Information System enables physicians to observe the medical images in highly detailed formats which increases the efficiency of their observations.
Radiology Information System also secures the electronic health records and reduces the filming costs by eliminating the physical processes of preparing and storing the medical images.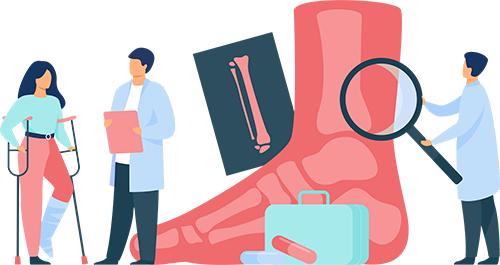 Laboratory Information System
Laboratory Information System is for managing all laboratory operations like sampling, tubing, barcoding, dispatching samples to the laboratory devices, operating the devices and transferring the results to the physician's evaluation which carried out fully automatically without human factor.
In Laboratory Information System, human errors are prevented by the fully automated laboratory and the workload of the laboratory is reduced, testing duration is shortened and the institution's medical service capability increases.
The system not only helps institutions to manage the digital patient data, but assist the healthcare personnel in the medical examination processes and increases the managerial capabilities of the health institution by preparing detailed analyzes with gained data.
Diseases like COVID-19 or bird and swine flu can be easily tracked in epidemics with bulk data which supports the central disease management systems that ensures nationwide disease tracking.
Pharmacy Information System
Pharmacy Information System provides the management of all processes starting from the purchasing the pharmaceuticals to the storing operations and consumption by the patients. It maximizes the enterprise resource performance.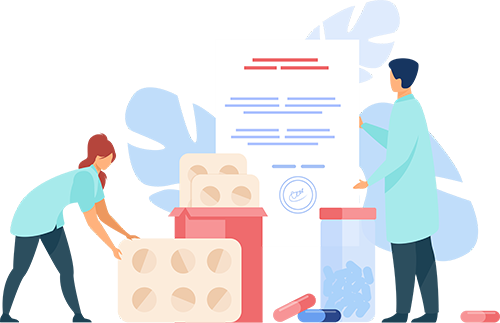 The system increases the pharmacy stock productivity by comprehensive inventory management, functional analysis, resource management, procurement process management and expiry management. Ensuring the drug and consumable stocks are under control. In addition, contributes to patient treatment services with integrated patient drug treatment functions, smart drug utilization in accordance with HIMSS Stage 7 standards, physician warning and guidance methods and comprehensive drug database.
Pharmacy Information System supports managing the stores or sub-stores that responsible from in a single interface. It provides easy access to customized stock information and request tracking panels of the selected stores. Provides multi-store management and store level management, helps easy tracking with smart charts and also manages requests between departments or stores. It supports pharmacy management within the hospital with retail sales.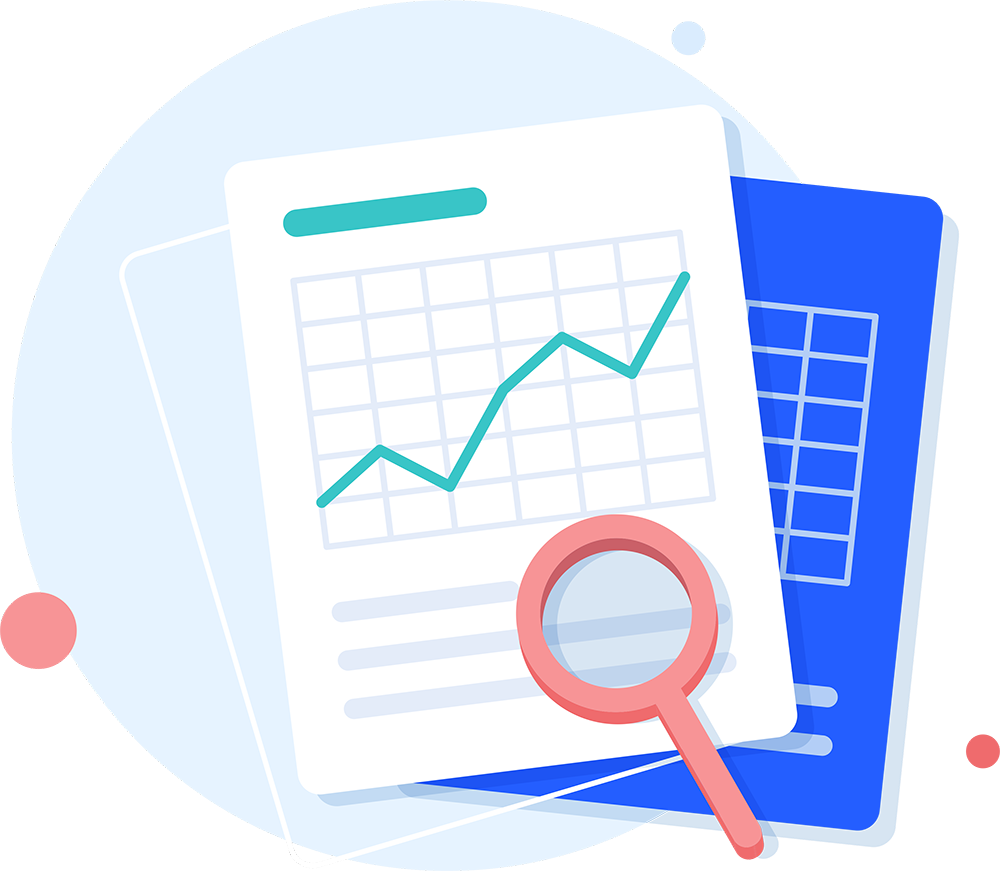 Innovations
Centralized scheduling
Multi-participant appointments
Advanced planning functions
Multiple appointment scheduling
Modern user interfaces
Customized filtering features
Concurrent digital archiving
Smart clinical templates
Benefits
Benefits for Patients:
Shortens the medical service delivery time
Improves the healthcare quality by making the care staff patient-oriented
Secures patients consent and privacy
Minimizes the errors and casualties
Patients don't need to keep their medical images physically
Decreases the diagnosis time for early intervention
Decreases the medication errors
Benefits for Health Professionals:
Prevents errors in the registry and administration which can interrupt the clinical process
Guides clinicians about their schedules
Provides fast coordination between units
Provides easy and safe clinical documentation prevents loss of patient's health data
Ensures fast coordination between units
Provides detailed and accurate results
Improves the clinical information given to the clinician
Ensures clinicians to make efficient medical observations
Gives clinicians the ability to make effective medical interventions
Benefits for Healthcare Facilities Managements:
Gives more control especially over the busiest units by providing more functionality
Secures the electronic health records
Reduces the operational costs
Ensures effective use of medical devices
Standardized workflows and testing procedures
Accurate controlling of the laboratory operations
Provides detailed analyses with gained data and ensures dynamic and effective reporting
Provides expiration date control
Ensures efficient stock management and effective resource planning