Terminology Service
Terminology service enables the building and management of terminology content by creating a structure in HL7 standard. With the terminology, all health records are managed with a correct encoding.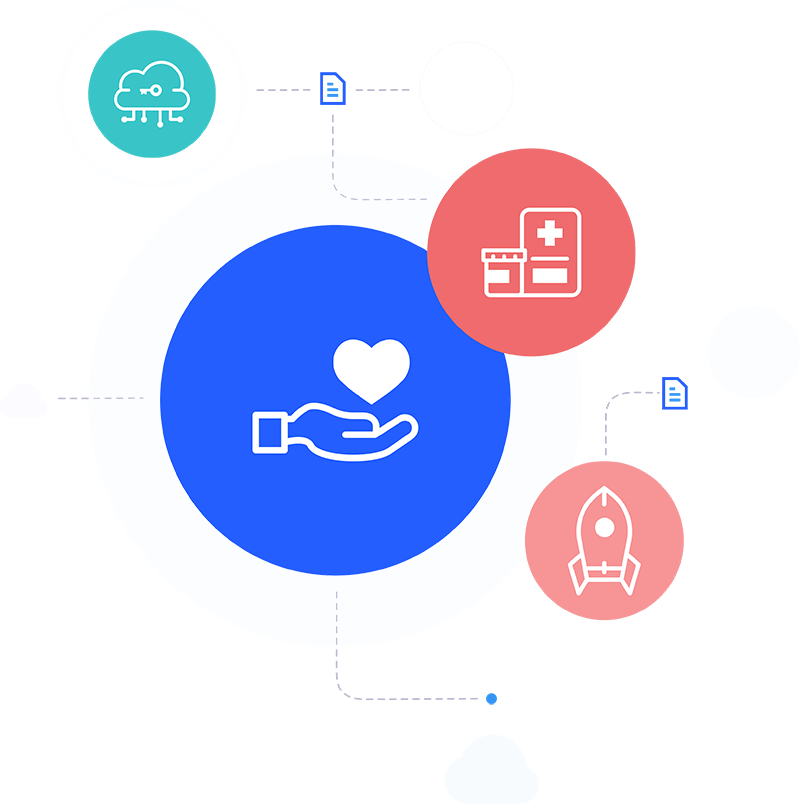 Effective & Standard Mapping of Health Data
Simplified & Complete Terminologies Usage
Avoid Errors on Health Data
Compliancy with HL7 Standard
Ability to work on FHIR Server
Interoperability between Systems
Correct clinical concept coding
Understandable internal structure
Simpler implementation
The use of terminology service helps understanding and sharing health data. Building and managing terminology in health is a challenging aspect. Healthcare systems are a whole made up of different parts, which makes it difficult for solutions to be error prone and interoperable.
Health data could be stored in different formats in these different parts. Maintaining interoperability most effectively depends on how accurate the data was encoded. Terminology management may become a complicated structure. The main point here is to keep up-to-date external code systems and having their internal structures understandable. Terminology service, which has a quite strong FHIR Server dependency, should be properly structured to manage the process. A terminology hierarchy established in an internal structure provides this in the best way.

Building Code System
Terminology specification concepts defined on HL7 FHIR principles enable us to build flexible and up to date ValueSets design. With this, managing terminologies to be published, edited, or decomposed becomes easier. Correct coding of clinical concepts and transferring this to ValueSets is a key point to create the complete concept of terminology.

Concept Mapping
By simplifying the use of the terminology and ensuring that decouple the FHIR servers and the terminology server work together seamlessly, we are introducing a new concept resource type that enables us to much simpler implementation of the basic operations. It builds effective mapping from a set of concepts defined in a code system to one or more concepts.
Benefits
FHIR applications using coded clinical data can benefit from the service to help manage the complexity in the terminology world.
Working with terminology service allows handling of all healthcare operations easily.
Reduction of complexity on healthcare systems.
Simplification of sharing and understanding recorded data processes
terminology server, terminology service, fhir terminology, hl7 standard