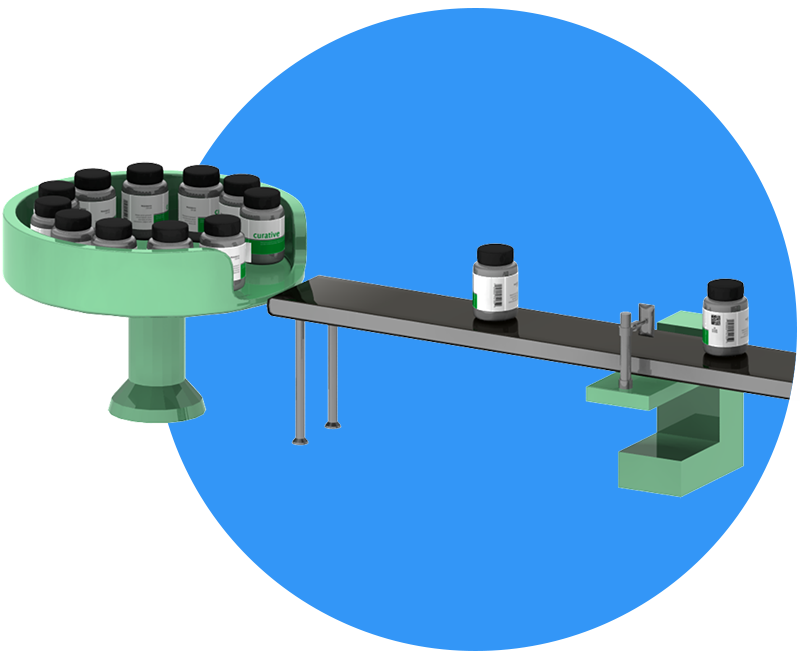 Provides drug safety
Prevents the reimbursement fraud
Prevents parallel trade
Provides clean supply chain
Effective recall
Stock management and expiration date control
Data management and rational medicine use
DrugXafe is a product that blocks the entry of counterfeit drugs to the supply chain and enables monitoring of medicines to improve patient safety. It provides track & trace on pharmaceuticals and offers control over the supply chain.

Provides Drug Safety
Thousands of people are dying because of using counterfeit medicines. In this matter, people's trust in the medicine market, producers, and institutions that sell medicines had been diminished in years. DrugXafe uses 2D Data Matrix to prevent the entry of counterfeit medicines into the system at the beginning of the production.

Tracks the Side Effects of Medicines
DrugXafe records the side effects of medicines in use by the user and transfers those data into the system. Ministry of Health authorities analyze transferred data. System controls the medicines that have very often side effects, high damage/benefit ratio and recalls.

Effective Recall
For any reason (defective manufacturing, very often side effects and lasting impacts etc.) DrugXafe provides a pulling process of recalled medicines from the market and their deactivation. When the information of recalled medicines is sent to the system the medicine sale stops and it gathers the medicines for deactivation.
Expiration Date Control
The sale and use of drugs with the expired dates is prevented by the warnings given by DrugXafe. When the barcode is registered to the system, DrugXafe's system is notified of the expired date and sales will be blocked. This process prevents the sale of drugs that are not safe to use.

Reimbursement Fraud Prevention
All produced & imported medicines are recorded by DrugXafe and medicine boxes are barcoded. Hence, all kinds of medicine production, sale, costs and return processes are automatically done. With DrugXafe medicine tracking became automatically managed and clipping medicine strips ended.

Parallel Trade & Stock Management
DrugXafe controls exported medicines and prevents the sales that may create possible stock inadequacy within the country. Current barcode system records all imported and exported medicines from/to the country, detects the illegal ways of medicine sales.

Clean Supply Chain
Serialization is applied on each medicine box with giving an unique data matrix code. DrugXafe records every single medicine, beginning from producer/importer to the last user, in all phases. Thereby, it blocks the entry of counterfeit medicines into the system and provides a clean supply chain.

Data Management & Rational Medicine Use
Data management is one of the crucial parts of DrugXafe and it provides a big database growing day by day. Inventory levels are being tracked by using those data and with analyses the system allows to create disease maps.

User Friendly Interface
DrugXafe has a user friendly interface to empower all stakeholders in healthcare. Pharmaceutical Track&Trace System, has been developed according to the international standards that allow heavy-duty, scalability, high performance and friendly usage.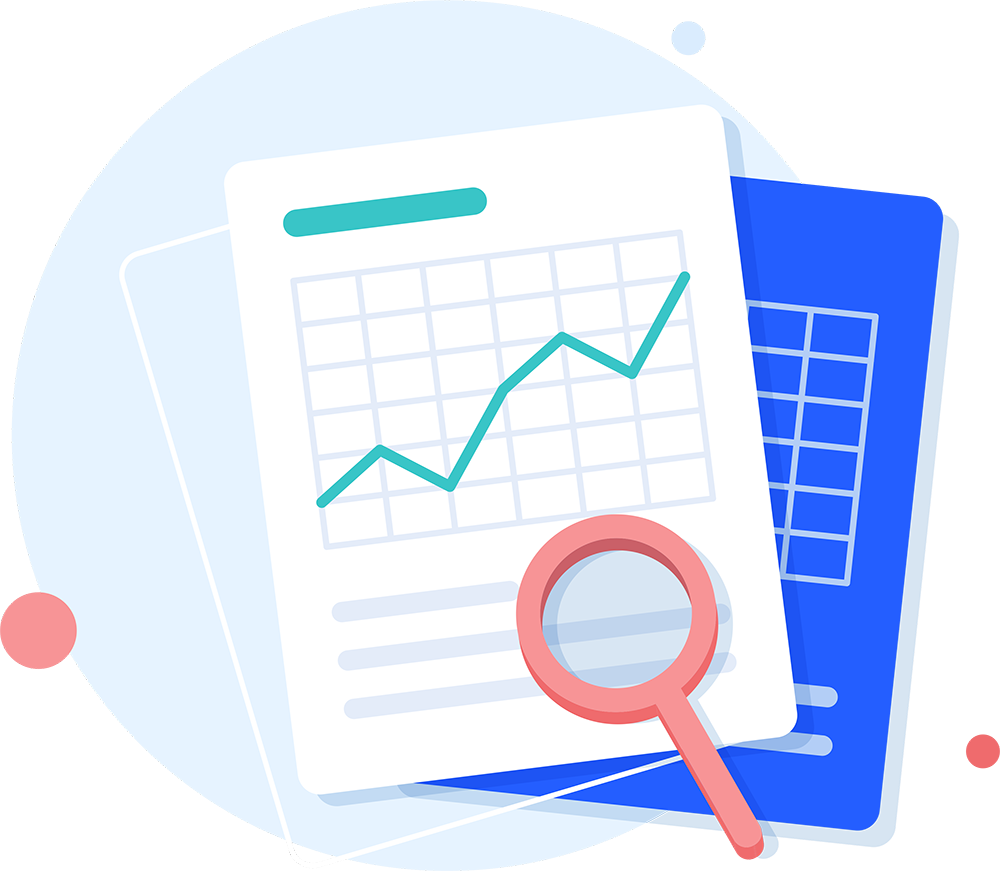 Key Benefits
Patient safety
Security and scalability in health data
Clean supply chain
Data integration
Reducing costs and workload
Innovations
Digitalization
Standardization
Serialization
Full visibility
Big data for decision makers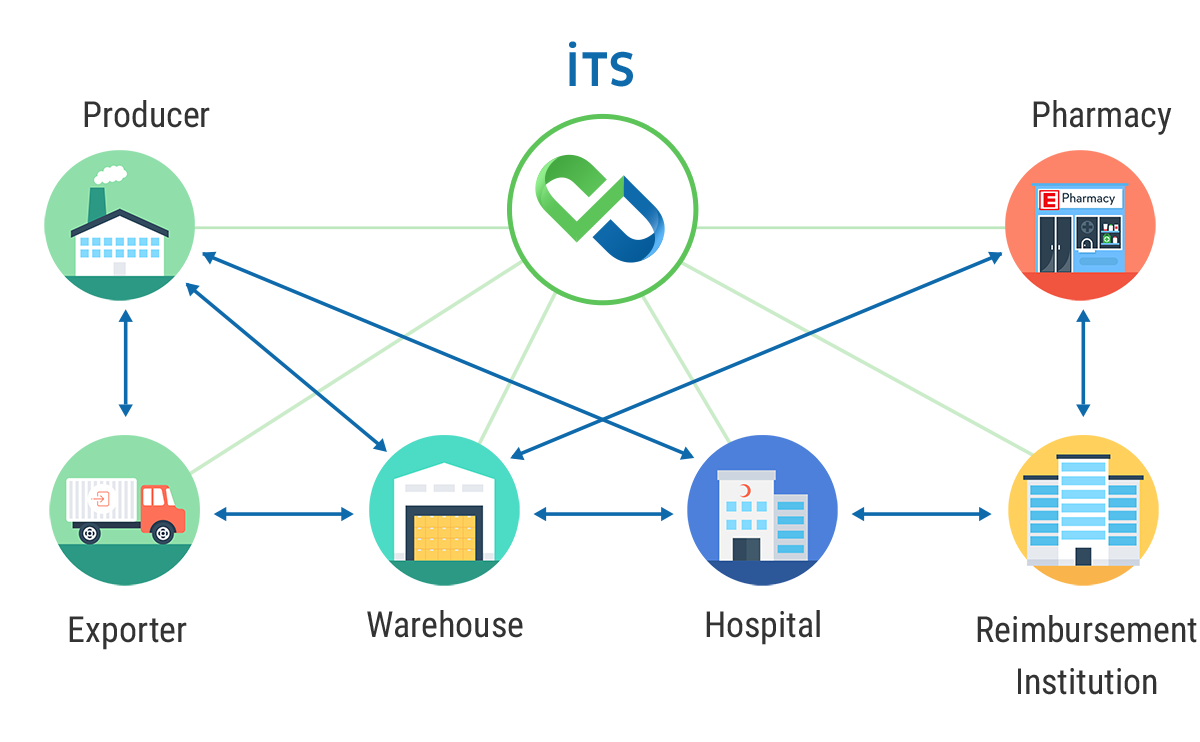 Benefits
Benefits for Patients
Provides safe use of drugs by blocking counterfeit and substandard drugs causing thousands of deaths.
Tracks the side effects of medicines and use of terms may change
Follows the expiry date of drugs by the warnings given by the system
Benefits for Health Professionals
Allows health professionals to trace the inventory and expire date information that are automatically entered into the system and also to manage them better.
Prevents the sale of recalled medicines by providing a pulling process of recalled medicines from the market and their deactivation.
With data analysis, DrugXafe enables to create disease maps by determination of medicine usage.
Prevents clipping medicine strips by making medicine tracking automatically
Benefits for Healthcare Managers, Health System and Regulatory Organisations
Prevents parallel trade and stock inadequacy by controlling exported medicines.
Detects the illegal ways of medicine sales
Prevents international medicine smuggling
Blocks the entry of fake medicines into the system and provide clean supply chain with serialization
Prevents clipping and medicine strip fraud
Success Stories, Testimonials, Awards
Tiga is the first company in the world to implement an end-to-end pharmaceutical track & trace system in 2011 in Turkey.
Reimbursement Institutions
Track and trace pharma, serialization in drugs, trace drug availability, drug safety, counterfeit medicine, counterfeit medications, counterfeit drug, parallel trade, supply chain, clean supply chain, reimbursement fraud, recalled medicines