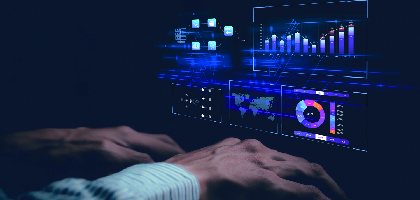 'Autononym,' our innovative research and development initiative, has garnered an official endorsement from TÜBİTAK! 
Data is a pivotal element of research and innovation in our current era, yet the imperative to protect sensitive information within varied data categories is paramount. 'Autononym' emerges as a solution to this intricate challenge. Our state-of-the-art anonymization tool is adept at processing numerous data types, ensuring absolute protection of individual identities. It employs advanced algorithms that meticulously remove any identifiable elements while preserving the utility of the data for research purposes. This facilitates comprehensive studies within institutions and nurtures international collaborative efforts. 
This platform is an AI-driven, exhaustive software solution to anonymize sensitive data across various sectors including healthcare, commerce, banking and public administration. It realizes two essential objectives: 
Ensuring Data Privacy and Security: 'Autononym' facilitates research endeavors while shielding sensitive information and adhering to legal and regulatory standards. 
Satisfying Data Protection Mandates: With 'Autononym,' organizations can meet their data protection commitments. 
'Autononym' transcends its role as software; it catalyzes worldwide advancement, paving the way for cooperative breakthroughs. With the aid of 'Autononym', institutions can securely exchange data, fueling progress and innovation on a global scale.