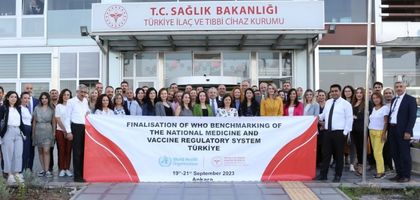 We are excited to highlight our crucial role in a significant achievement through our advanced Pharmaceutical Track and Trace System (PTTS), branded as İTS. We have been vital in supporting the Medicines and Medical Devices Agency, contributing to its prestigious position on the WHO's list of national pharma authorities. 
Our recognition is not just an honor; it confirms the effectiveness of our medication, vaccine safety and quality control since 2010, using the comprehensive İTS system. İTS goes beyond mere tracking; it is a critical tool in the worldwide fight against counterfeit drugs, ensuring the safety and efficacy of medications and vaccines in Turkey. 
Since 2010, our dedication has solidified our commitment to excellence in healthcare, safeguarding patients and securing the pharmaceutical supply chain. İTS is indispensable in the battle against pharmaceutical fraud, protecting both our economy and the invaluable lives of people, underscoring the pressing need for its widespread adoption. 
This achievement is not just a step but a giant leap toward global health security. Let's continue shaping the future together! 
This version remains true to the original message's intent, highlighting the significant role of İTS and the importance of widespread adoption for global health security while keeping the language fresh and engaging.