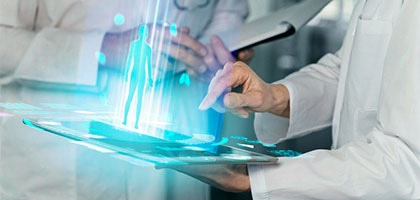 7 Solutions for Digitalization of Healthcare: How Does Tiga Succeed?
As Tiga Healthcare Technologies, we lead health technology and pharma IT by touching the lives of millions of people as pioneers of digitization in health. In our proven and globally leading projects, we benefit individuals, society, public authorities and health regulators. On behalf of our health informatics solutions that centre on patient safety, data management and analysis, we shape the future together.
So how do we succeed?
Let's talk about our top 7 solutions that guide our vision step by step...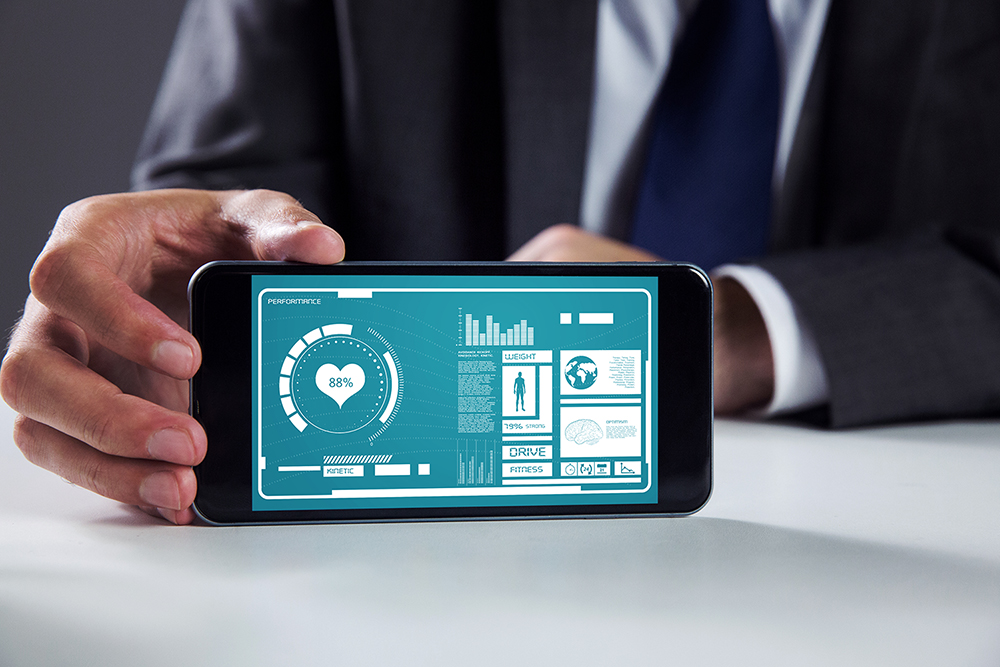 1. Healthcare Interoperability
In the fast-paced world of modern healthcare, the need for errorless data exchange among various medical systems and healthcare providers has become increasingly critical. Healthcare interoperability refers to the ability of different healthcare information systems and applications to communicate, exchange data accurately and interpret the shared information effectively. It allows healthcare providers, patients and other stakeholders to access and share medical data securely and uneventfully, regardless of the system or technology they are using. But how can it be possible?
FHIR Stack
HL7 is an international non-profit organization that has been developing standards for healthcare data exchange. It plays a vital role in setting the groundwork for interoperability in the healthcare industry. HL7 standards, including FHIR, ensure that healthcare information is standardized, and can be reliably exchanged between different systems.
In the world of healthcare interoperability, FHIR (Fast Healthcare Interoperability Resources) has emerged as a pioneer. FHIR is a standardized framework designed to facilitate the exchange of health information in a fast, secure and interoperable manner.
With FHIR's standardized resources, healthcare organizations can seamlessly exchange patient data, test results and treatment information. This interoperability enables collaboration among providers, leading to better-informed decision-making and coordinated patient care.
By accessing comprehensive patient data through FHIR-enabled systems, healthcare providers can make accurate diagnoses and create personalized treatment plans. This tailored approach improves patient outcomes and enhances overall healthcare quality.
Master Data Management
In the ever-developing landscape of healthcare, accurate and reliable data is the backbone of informed decision-making and effective patient care. Master Data Management is a comprehensive approach that ensures the integrity, consistency and accessibility of critical data. It is a systematic and strategic approach to managing critical clinical data within healthcare organizations. It involves processes, policies and technologies to ensure that clinical data, such as patient demographics, medical codes and treatment information, are accurate, consistent and innovative.
2. Patient Engagement
Patient engagement is a vital aspect of modern and digital healthcare that focuses on actively involving patients in their healthcare journey. It goes beyond traditional doctor-patient interactions and encourages individuals to take an active role in managing their health.
Healthcare technologies, such as mobile apps and wearables, play a significant role in patient engagement. These tools enable patients to access their health information, track progress and interoperate with their healthcare providers conveniently.
It is a transformative approach that places patients at the centre of their care. By actively involving patients in decision-making and providing them with the necessary support and information, healthcare providers can improve health outcomes, enhance patient satisfaction and build stronger patient-provider relationships. As technology and medical advancements continue to shape the future of healthcare, patient engagement will remain a fundamental aspect of delivering patient-centric and effective care. So how do we succeed?
Monitoring
The patient can easily view the results of the examination and laboratory tests by using our software and tracking their results at the same time. In 2020, during the Covid-19 pandemic, thousands of people were able to view their test results without leaving their homes, thanks to this system. In this way, we have also prevented the spread of the disease.
Enhanced Patient Satisfaction
When patients feel actively involved in their care, they experience higher levels of satisfaction with their healthcare experiences. It enables a sense of empowerment and control over one's health, leading to increased satisfaction. According to some studies, the ability of the patient to view the lab and test results with mobile and desktop options makes the patient feel more confident and allows them to have a more relaxing conversation with the doctor because their questions about the disease or results are answered before the examination.
Preventive Care
Engaged patients are more likely to adhere to treatment plans, make healthy lifestyle choices and follow preventive care recommendations. This proactive approach often leads to improved health outcomes and reduced hospitalizations. The ability to view possible health problems that a person may experience before the disease gives them a great opportunity to manage pre-existing conditions. In addition, in this way, both the person and the health institutions can manage diseases by diagnosing the patient early.
e-Appointment
The patient can quickly and effortlessly make an online appointment with the health institutions that they think are related to their disease and if necessary, they can cancel this appointment or revise the day or time easily.
Sharing
By working in a harmony with General Data Protection Regulation (GDPR), the ability to share one's health history and results with those who have the right to access them, especially during a possible emergency, provides a great time management opportunity for both individuals and healthcare facilities.
Feedback
The patient can easily give feedback to the healthcare authorities with a single click about both the application and the healthcare service they receive. This paves the way for a faster and more reliable business plan for evaluating the process and taking action.
3. Drug Traceability
Drug traceability is a critical aspect of the pharmaceutical industry that ensures the safety, authenticity and accountability of medications throughout the supply chain. It involves tracing and tracking pharmaceutical products from the manufacturer to the end-user, enabling quick identification of the product's origin and movement at each stage.
By accurately tracking drugs, the risk of counterfeit or substandard medications reaching patients is significantly reduced. This enhances patient safety and minimizes the potential for adverse reactions or treatment inefficacy.
In this field, according to the global independent organization PricewaterhouseCoopers (PWC), Turkish Track and Trace System, conducted by us in 2012, has been chosen as the 'Best Practice' in the pharma industry.
Besides, we received WSIS (World Summit on the Information Society) Award both for Turkish Pharmaceutical Track&Trace System in 2016 and for Saudi Drug Track & Trace in 2020. The primary objective of WSIS, which supports by the all-member organizations of the United Nations, revolves around fostering the growth of information and communication technologies in countries, thereby enhancing the information infrastructure of developing nations.
Drug Safety and Tracking
It practices focus on maintaining high-quality standards and strict safety protocols to ensure that pharmaceutical products are safe and effective for patient use. In a world where millions of people lose their lives due to the use of counterfeit drugs, ensuring the safety and tracking of medicines is a very important issue. For this reason, we have created a drug tracking system that not only keeps track of medicines but also prevents the smuggling and wholesale of counterfeit medicines. As a consequence of this system, especially by tracking the narcotic and psychotropic drugs, we touch the lives of millions of people by preventing the misuse of it.
Expiration Date Control and Recall Management
Checking expiration dates is crucial to guarantee the safety and efficacy of pharmaceutical drugs. Over time, certain medications may lose their potency, leading to potential harm or reduced its benefits if used beyond their expiration date. Medicines that are out of expiration date or substandard can be recalled, thus preventing all possible problems that may occur.
Preventing Fake Medicines, Reports, Reimbursement Fraud and Parallel Trade
Drug traceability acts as a deterrent to counterfeiters and the illegal drug trade. The ability to trace the movement of pharmaceutical products enables authorities to identify and disrupt illicit supply chains. Thanks to this system, fake prescriptions and reports have been prevented to a great extent.
Clean Supply Chain
Efficient supply chain and distribution management are crucial to ensure that pharmaceutical products reach patients and healthcare providers promptly and safely. This involves managing inventory, logistics and distribution networks.
Trade and Stock Management
It involves optimizing the distribution channels to ensure that pharmaceutical products reach the right market segments efficiently. This process involves selecting the most suitable wholesalers, distributors and retailers to expand the market reach.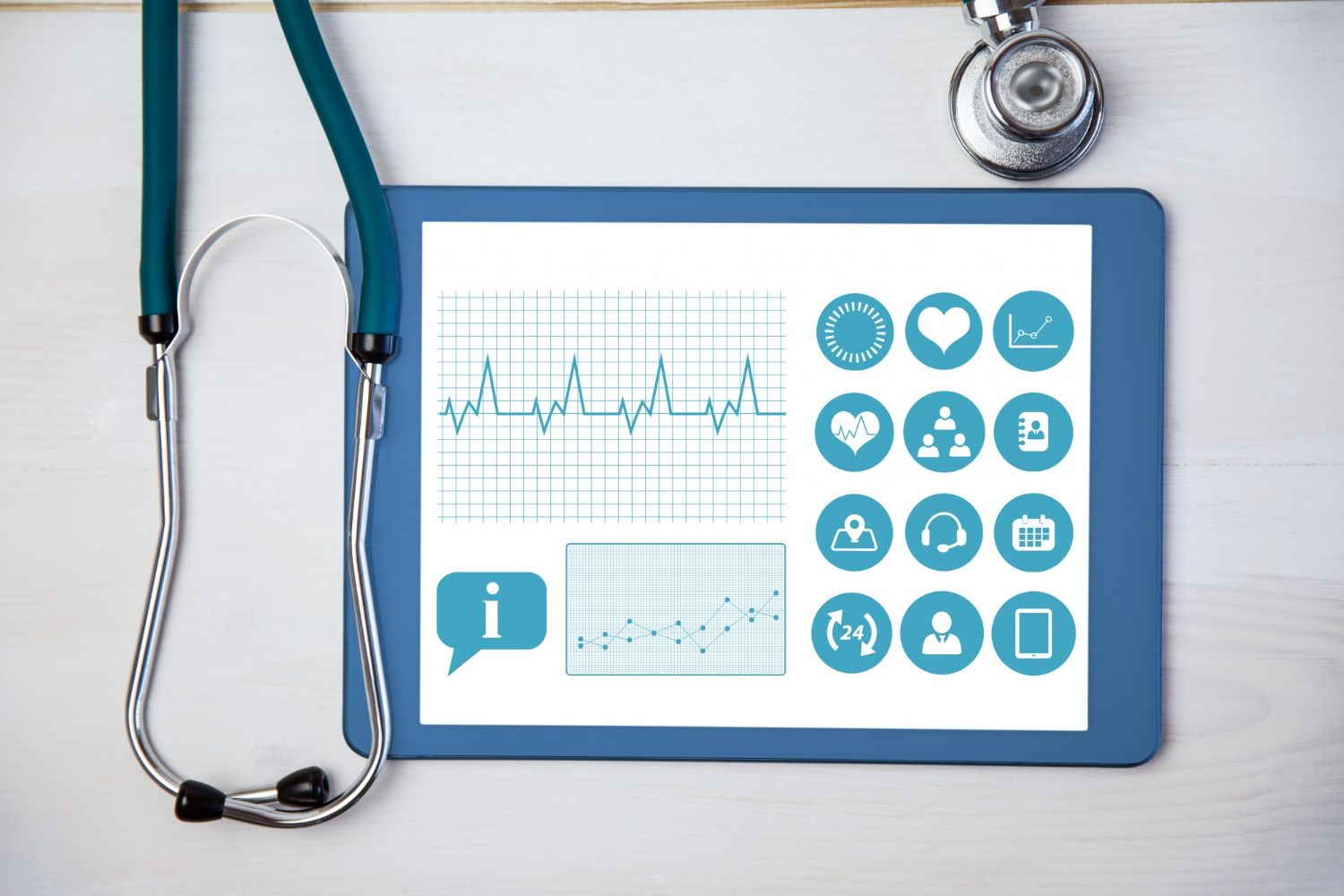 4. Pharma Management
Pharma management plays a vital role in the pharmaceutical industry, encompassing a wide range of activities that ensure the efficient and effective functioning of the pharmaceutical ecosystem. From research and development to production, distribution and marketing, pharmaceutical management encompasses various critical functions.
Pharma management encompasses a wide range of activities aimed at ensuring the safe and effective use of pharmaceutical products. From drug development and clinical trials, pharma management oversees the entire drug lifecycle. One crucial aspect of pharma management is pharmacovigilance, which focuses on the detection, assessment, understanding and prevention of adverse effects or any other drug-related problems. In our system, the physician is informed in detail about the patient's history and the medications to be used together. In addition, physicians are also advised on the equivalents of the drugs they will prescribe.
Central e-Prescription
Central e-prescription is an electronic method of generating, transmitting and processing prescriptions. It eliminates the need for paper-based prescriptions, enhancing communication and collaboration among healthcare providers and pharmacies.
Drug Management
The drug management system functions as both an infrastructure and a data service to support the development of health systems. Serving as an information repository, this system facilitates the efficient implementation of current drug regulations and guidelines. It involves the efficient handling and monitoring of pharmaceutical products throughout their lifecycle. Used by physicians and pharmacies, this system provides data flow of prescriptions.
e-Pharmacy
E-Pharmacy presents an efficient solution for managing pharmacies. Through seamless integration with central systems, it handles prescription and drug management without any disruptions. This system ensures the secure and rapid transmission of prescriptions, providing a reliable way to cover patients' pharmaceutical needs.
5.

Health Analytics Platform
Health analytics platforms are comprehensive systems that gather, integrate and analyse healthcare data from various sources. These platforms use advanced technologies, such as artificial intelligence (AI) and machine learning, to generate meaningful information from the data, enabling healthcare professionals to make better decisions.
Healthcare organizations generate vast amounts of data daily. That is the reason why we streamline data management, allowing for more efficient operations and resource allocation.
By harnessing the power of data aggregation, advanced analytics and real-time reporting, our systems enable personalized care, enhance patient outcomes and optimize operational efficiency.
In our system physicians, interns, researchers and academics can access anonymized data through this software and conduct it for their scientific studies.
6.

Population

Health Management
Population health management is a strategic approach that focuses on the health and well-being of a specific group of individuals, considering factors such as age, gender, geographic location and health status. By analysing data and employing evidence-based practices, healthcare providers can identify risks, intervene early and deliver targeted care to improve health outcomes.
It emphasizes proactive and preventive care over the traditional reactive approach. By identifying at-risk individuals and addressing health issues before they escalate, also it promotes healthier lifestyles and reduces the burden on healthcare systems.
Disease Management
We enable doctors to regularly monitor many diseases such as chronic ones. Thanks to this form of management, especially in epidemics and pandemics, we can identify important information such as how many empty beds are available in which hospital and benefit both healthcare organizations and patients.
Data Analytics
On account of this system, which can store mass data separately from the live database and can produce detailed analyses and clinical/demographic reports, we make it easier for healthcare facilities to make important strategic moves and lead them to a scientific basis.
KPIs
We provide reports on health sector KPIs such as waiting time, drug prescribing patterns, medication errors, workforce turnover.
7.

Personalized Healthcare
Digital health transformation is paving the way for personalized healthcare, where treatments are tailored to each individual's unique needs and characteristics. It moves away from the traditional 'one-size-fits-all' approach to the treatment. Instead, it considers individual variations in genetics, lifestyle, environment and preferences to provide tailored care plans.
While implementing personalized healthcare may require initial investments, especially in data analysis, it can lead to long-term cost savings. By optimizing treatments and avoiding unnecessary procedures, healthcare resources can be utilized more efficiently.
Elderly Care Services
We produce software that will improve the quality of life for elderly people living alone and solve their problems.
Gamified Rehabilitation for Kids with Cerebral Palsy
We provide home-rehab solutions that are based on target technologies, which are also not easy to use or to set up.
Encouraging Exercise with Gamification
It is a project that encourages individuals to exercise through play and monitors the sensations of the individual during play with sensors.
Wearable Technologies
By using smartwatches and fitness trackers that collect data such as steps in daily life, heart, and respiratory rhythm, we gauge ECG and Blood Pressure.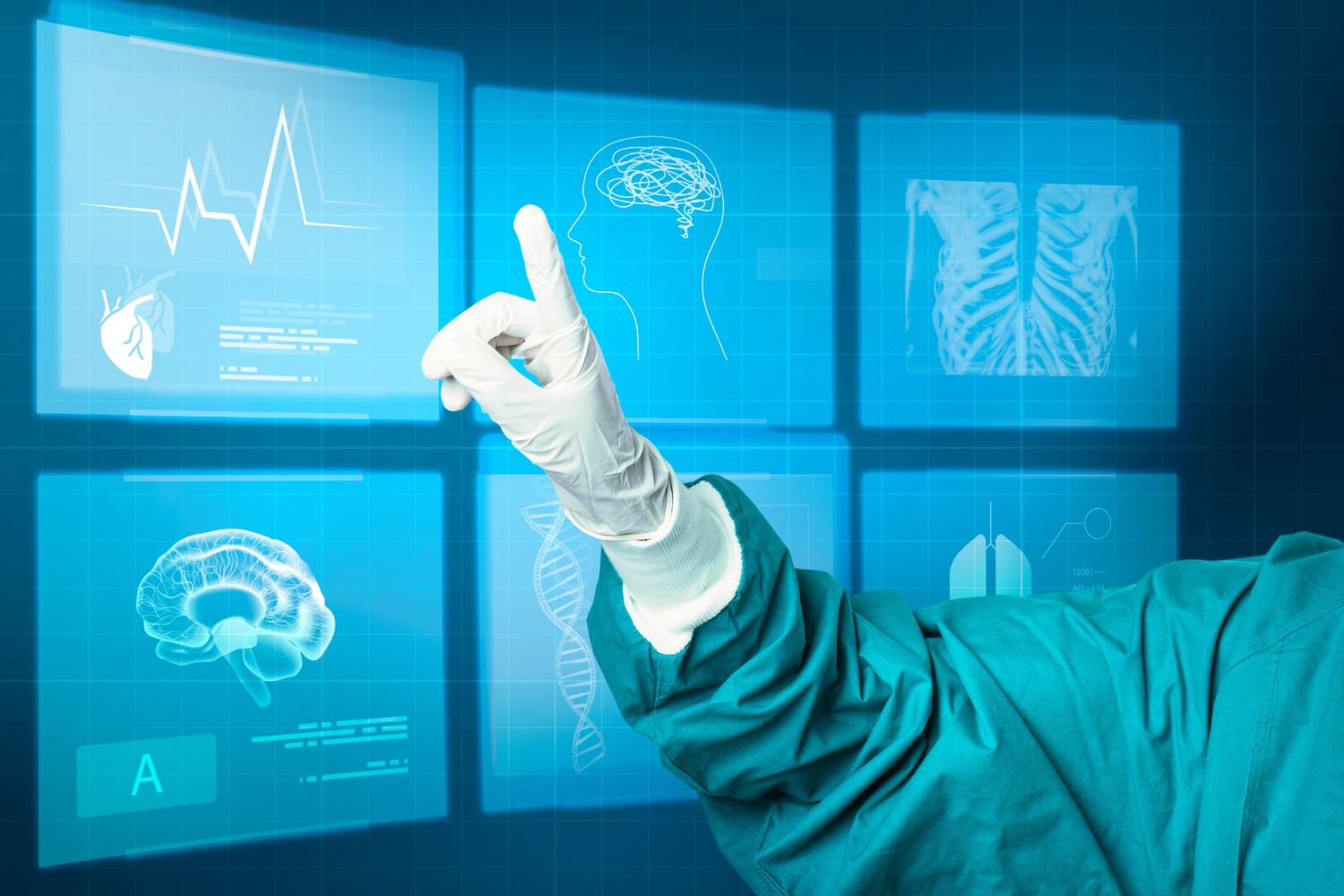 Thanks to our health informatics systems, which are fully interoperable, have high traceability and thus can be easily analysed, we offer solutions not only to patients but also to many stakeholders such as public authorities and health regulators such as health institutions, pharmacies and laboratories.
As we continue to grow and develop due to our human-centered vision, we aim to shape the future together! Because we all are the future...