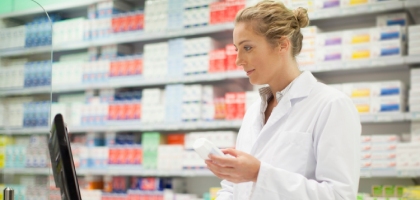 10 Essential Benefits of E-Prescription
E-Prescription provides many benefits to everyone, from the doctor prescribing medicines to the pharmacist giving their medicines to patients.
Imagine that you are a family doctor and two children comes to your room. As soon as the family enters the room, you notice that one of the children has an ear infection and you decide to prescribe antibiotics. However, this child has a history of ear infections and an allergic reaction to the antibiotic, but you cannot remember all the details. You ask the mother about the non-allergenic antibiotic to the child, but she cannot remember the name of the drug.
At this point, by clicking on the allergy information of the E-Prescription software on your computer screen, you reach all the necessary details. After examining the information in detail, you can send the prescription to the pharmacy just by clicking a single button. In our article, we have listed 10 benefits of E-Prescription application in detail. If you are ready, we can start exploring the topic of E-Prescription together.
1. Instant Allergy and Drug Interaction Notification
One of the main benefits of the E-Prescription application is that it lists all past prescription records of the patient with a single click. System alerts inform prescribers about allergies, potential drug interactions, pregnancy, and other issues that indicate that a particular drug use is not suitable for treatment.
2. Prevents Prescription Drug Errors
According to surveys, more than 95000 prescription drug errors have been made since 2000. The main reasons that lead to these errors are shown to be very similar to the spelling or names of drugs. With the E-Prescription software, prescribers and pharmacists who deliver the medicine to patients can be sure that they are giving patients the right medication.
3. Easy Prescription of Controlled Substances
Some E-Prescription software allows prescription and dispatch of controlled substance drugs to pharmacies, as is the case with other prescription drugs. In this way, while the workflow efficiency increases, patients can access their medicines much more easily.
4. Monitor Controlled Substance Prescriptions
By using E-Prescription software, prescribers can track the number of controlled substance prescriptions for a patient and prevent possible over-prescribing. The application also helps to track this information much more easily, and the institutions using the application also have a drug monitoring system.
5. Reconcile Medication History quickly
Prescribing doctors can instantly see the patient's drug history by using the E-Prescription software. This feature saves a lot of time for reconciling medication lists or committing clinical information to manually.
6. Meet Meaningful Use Requirements
In addition to the main benefits of E-Prescription that offers, E-Prescription software also ensures that meaningful use criteria requirements are met. As a first step, 40% of prescriptions must be sent electronically. As a second step, more than 50% of prescriptions must be sent electronically. As a third step, more than 80% of prescriptions must be sent electronically.
7. Easily Track Prescription Fulfillment
When a patient leaves a handwritten prescription, there is no way to keep track of whether this drug was taken or not. With E-Prescription, prescribers can track whether patients are using their prescriptions or not. In addition, the system gives doctors the ability to consult patients on drug management when necessary. In addition, it can determine potential drug abuses by monitoring how often controlled substance prescriptions are used.
8. Reduce Lost Prescriptions
Since paper prescriptions are small, they can easily be lost. Paper prescriptions add additional workload, as they have to be rewritten when lost or require extra phone calls. In E-Prescription software, however, prescriptions go directly to the pharmacy electronically, so patients do not have to carry and track a piece of paper.
9. Spend Less Time on Prescription Refill Requests
Responding to prescription renewal requests takes a lot of time for medical office workers. E-Prescription software enables prescribers to review, authorize and send renewed prescriptions. With this method, office workers can save a lot of time and be more interested in patient-oriented work.
10. Spend Less Time Calling to Verify Orders
Accurately written prescriptions save pharmacies considerable time. Because pharmacists do not have to call the prescriber to be sure what the prescription drugs are. Some drugs are available in different doses, shapes, and sizes. E-Prescription software brings menus to select important information that must be filled in front of the prescriber. The system uses standard drug dictionaries and requests to fill in required information about the drug without ordering a prescription. Therefore, E-Prescription software saves considerable time to both prescribers and patients.
In addition, you can get detailed information about Clean Pharmaceutical Supply Chain by reading our article titled Clean Pharmaceutical Supply Chain with Full Traceability See you on different topics.
Source: https://bit.ly/3ejOrA4