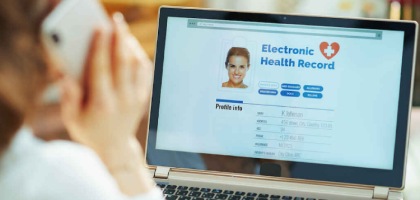 What Are the Benefits of Patient Portal?
Patient portal provides patients with easy access to health records, as well as benefits such as electronic prescription and online doctor appointment. Portals, which aim to better meet the needs of patients by adding different features, are one of the most important parts of health services in the digital age.
Patient portals are websites or applications specially designed to enable patients to access their health records on a larger scale. What information Patients Portal provides is entirely dependent on healthcare organizations. However, the main purpose of the portals is to give patients easy access to health records such as laboratory results, doctor notes, health history and immune information.
Patient Portal usage rates are increasing day by day. According to a report prepared by the American Hospital Association, 92 percent of patients can view their health records online today. Also, 90 percent of the health institutions provide patient portal access to their patients.
The real benefit of Patient Portal is patient engagement. Portals are constantly being evolved to offer more than just a convenience for patients to access their records. Today, many portals offer patients direct messaging, online prescription, and online doctor appointment features. These features significantly facilitate the work of both patients and healthcare providers.
Key Benefits of Patient Portals
Better Patient-Physician Engagement
Patient Portals gives patients more opportunities to communicate with healthcare institutions and takes the patient-physician engagement much further. One of the best examples that defines the patient-physician engagement is secure messaging. In early 2014, nearly half of hospitals were able to send secure messages to their patients.
In recent years, more and more healthcare professionals have been able to communicate with their patients via patient portals using the advantages of this feature. While secure messaging between physician and patient improves patient engagement, it also increases patient satisfaction.
It can be clearly observed that patients with regular communication with health institutions can take their own health care responsibilities. Regular and ongoing communication enables patients to be educated and learn more about the healthcare services they will encounter in the future.
In addition, ongoing communication through secure messaging also helps establish strong bonds between the healthcare provider and the patient. With the strong bonds between patient and healthcare provider, patients prefer the same hospital or clinic to receive any health service in the future. Building patient loyalty is a very clear benefit for healthcare institutions, as well as allowing the patient to receive a more regular health service and to feel more comfortable and valuable.
Improving Clinical Outcomes
One of the most important features of Patient Portals is the ability to make online prescriptions and referrals. This ease of access offered by portals provides patient compliance on a much larger scale, and clinical outcomes also improve significantly.
Clinical outcomes of patients portals on chronic patients such as diabetes are much stronger. Research on the field has been observed that portals improve outcomes with better care coordination, patient education, patient-health institution communication. Studies also show that patients who can directly access physician notes have a much higher percentage of regular medication use, as they stay more engaged in their treatment plans.
Optimizing Office Workflow
Portals significantly improve workflows. Portals allow patients to access documents previously requested from the medical team's office employees electronically. In this way, patients can access the necessary documents online, while staff spend much less time getting a prescription or making a doctor appointment. The shortening and more effective of these processes for both the patient and the staff, greatly improves the medical office workflow.
Organizations continue to explore ways to improve patient engagement technologies and capabilities to provide patients with a seamless healthcare experience. Adding new features to portals means adding more value to patients. As a result, in the digital era we live in, portals are constantly being developed to better meet patient needs. Incentives in this area are increasing day by day, and portals are expected to offer more features to both patients and healthcare organizations.
In addition, you can get detailed information about virtual health services by reading our article titled What Do Patients Think About Virtual Health Services?. See you on different topics.
Source: https://bit.ly/3xdhBJx