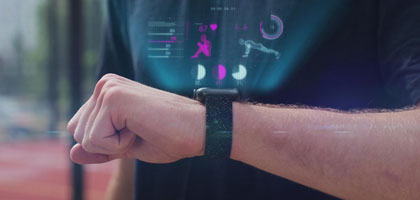 In today's rapidly evolving digital age, our smartphones, tablets and computers have become inseparable companions, enabling us to stay ahead in an increasingly connected world. These intelligent devices streamline our tasks, ensuring we optimize every moment.  
But the scope of digital advancements stretches beyond our phones. Wearable technologies like smartwatches, fitness trackers, wearable ECG monitors and glucose monitoring systems, offers countless conveniences from medication reminders to tracking our daily activities and even facilitating communication in innovative ways.  
But one must ask: Does this digital transformation genuinely enhance our lives, particularly in terms of our health?  
To understand this, it's crucial to delve into the role of digitalization in healthcare and understand the true value these devices have added since their inception.
Digital Transformation in Healthcare
Do you remember those horrible days when you had to wait for weeks to get an appointment with your physician? Or those notepads you used to hang everywhere so you wouldn't forget your medication? 
Nowadays, apps, wearable devices and various healthcare services that Tiga has created are making life easier for all of us. The rapid digitalization of the healthcare sector has made it more efficient and accessible than ever before. But how did this happen? 
In fact, there are many ways to succeed digital transformation in healthcare for part interoperability of facilities, pharmacies and many more stakeholders. However, this blog focuses on the needs of patients and potential patients in terms of Personal Health Record (PHR), wearable health technologies, artificial intelligence and machine learning. Let's dig deeper to explain them all.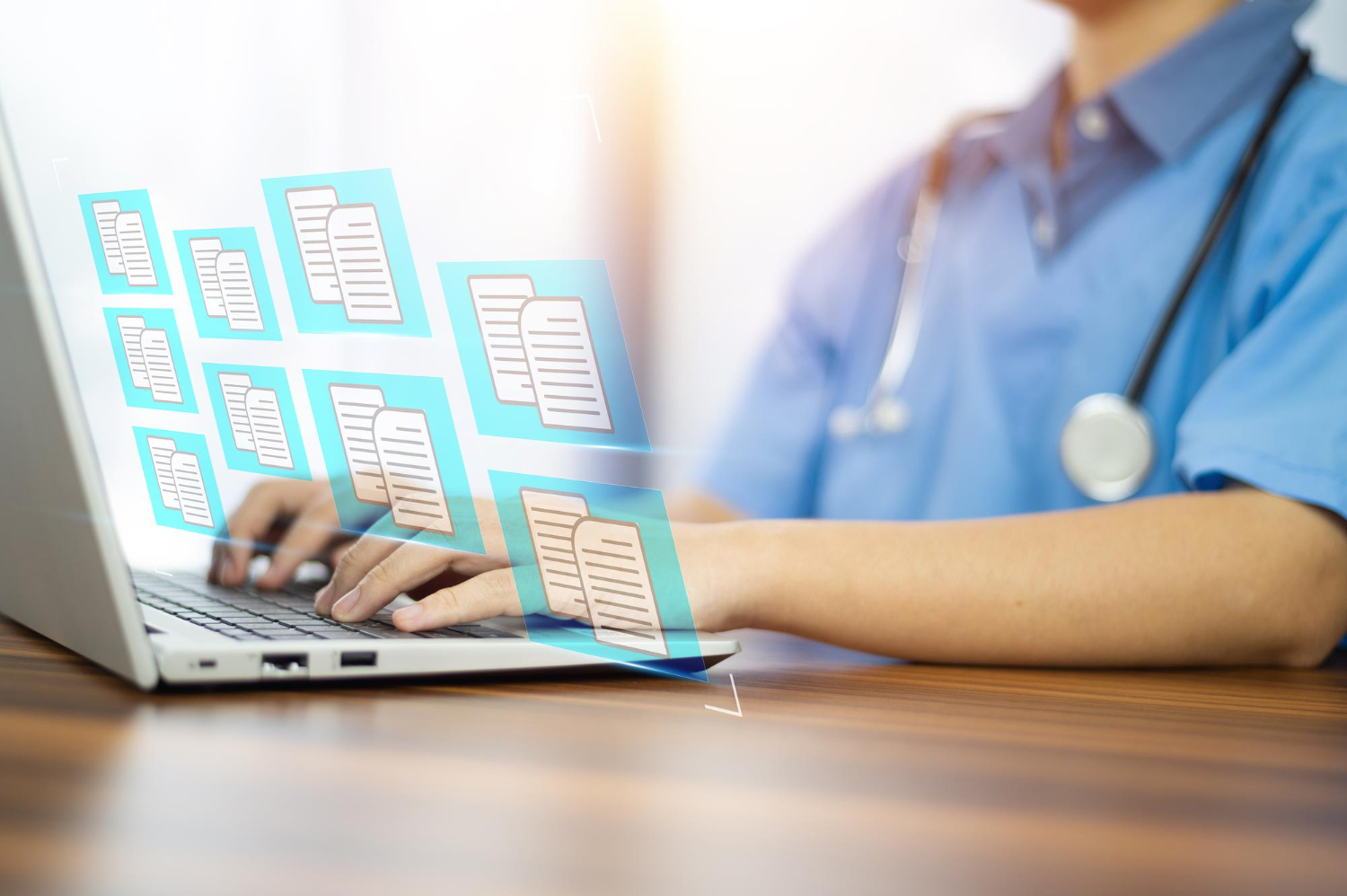 Personal Health Records (PHR)
PHRs are essentially a digital version of a patient's paper files. Instead of rummaging through stacks of paper, physicians can now access your medical history with just a few clicks. 
In addition, thanks to the health software we have developed, you can have a healthier consultation process and experience the right treatment more than ever before due to data such as your heart rhythm, blood sugar and sleep tracking that your smartwatch sends us with your permission.  
Wearable Health Tech
Wearable health devices continuously monitor your health metrics and provide unimaginable insights and data. With smart wearable health technologies that can capture your steps, heart rate, sleep track, body temperature and ECG, you can view your own personal health history and, if you wish, share this data with health authorities, regulators and physicians through our interoperable healthcare software. This data can also communicate with each other to provide a longitudinal view of the patient's health.  
AI and Machine Learning
Imagine this: A software that predicts potential health risks based on your history. Sound futuristic? This is what artificial intelligence and machine learning bring to the table. They are helping with diagnostics, personalized treatments and more. To give some examples:  
Health and Fitness Trackers like smart watches employ AI algorithms to track and analyze various metrics such as steps, heart rate, sleep and more. They can offer insights, predict trends or even warn the user of potential health concerns. 
Also, smart glasses incorporate AI to provide augmented reality experiences, assist in navigation, recognize faces and more. 
Some mood and stress trackers employ AI algorithms to analyze physiological signals and predict the user's emotional state, helping them manage their stress and emotional well-being. 
Morever, sleep tracking devices also employ AI algorithms to analyze the user's sleep patterns and provide feedback or use sound waves to enhance deep sleep. 
Last but not least, personal safety devices have fall detection algorithms that can automatically detect if a user has taken a hard fall and alert emergency services if needed.
Wearable Health Devices: What Are They?
Have you ever wondered how many steps you take in a day or how well you slept last night? Thanks to wearable health devices, it's now easy to get answers to these questions and more. But what exactly are these devices? 
Remember the days when wristwatches were just used to tell the time? Fast forward to today and these devices have evolved into powerful health monitoring tools. From simple pedometers to sophisticated ECG displays, the evolution of the technology is impressive. And we should not forget our part in it. 
Thanks to the technologies we have developed, you can view your sleep data, stress level, blood oxygen level, heart rate and/or steps and much more in a single app and share this data with anyone you want, which allows you to have a better consultation process. 
What Types of Wearable Health Devices?
Fitness Trackers
You have probably seen them everywhere, attached to someone's wrist. They count steps, measure heart rate and distance, count calories that the user burns, even track sleep. Thanks to our patient-centred solutions we have developed, they can give you advice and even make sure you see the right physician. They are great for those who want to stay active and achieve their daily fitness goals.  
Smartwatches
You can use smartwatches not only to track time, but also heart rate, sleep cycles and much more. And with additional features like message notifications and music control, they are as functional as they are health-centered. To give some examples; 
Activity Tracking
Almost all smartwatches track daily activities such as steps taken, distance traveled and calories burned. 
Heart Rate Monitoring
Many smartwatches come equipped with heart rate sensors to monitor your heart rate throughout the day, during workouts and even while you sleep. 
Sleep Tracking
By wearing a smartwatch overnight, users can get detailed insights into their sleep patterns, including deep sleep, light sleep, REM sleep and periods of wakefulness. 
Blood Oxygen Monitoring
Some smartwatches can measure blood oxygen levels. This can be helpful in tracking overall respiratory health. 
Stress Monitoring
Some watches measure stress by analyzing heart rate variability. Users can be alerted to high stress periods and can use relaxation reminders or guided breathing exercises. 
Menstrual Cycle Tracking
Some devices offer menstrual cycle tracking features, allowing users to log their cycle, monitor symptoms and get predictions for their next period and fertile window. 
Fall Detection
Certain wearable techs can detect when a user has taken a hard fall. If the user doesn't respond within a certain timeframe, the watch can automatically call emergency services. 
Hydration and Food Logging
Many smart watches remind users to stay hydrated and even allow for logging water and food intake. 
Wearable ECG Monitors
For those with heart conditions or just health-conscious folks, these devices monitor heart rhythms continuously, alerting for any abnormalities. So, what are the features and benefits of wearable ECG monitors? 
Continuous Monitoring
Unlike a traditional ECG that is performed at a healthcare facility and records the heart's activity for a few seconds to a few minutes, wearable monitors can capture data for extended periods like days or even weeks. 
Early Detection
Continuous monitoring can help in the early detection of arrhythmias and other cardiac abnormalities that may not be evident in short-duration traditional ECGs. 
Patient Convenience
Since these are wearable devices, patients can continue with their daily activities without any preclusion. 
Data Analysis
 Many of these devices come with associated apps or software that provide detailed data analytics, highlighting any abnormalities and trends. 
Glucose Monitoring Systems
A boon for diabetics, these wearable devices continuously monitor blood sugar levels, eliminating the need for frequent prick tests. It provides real-time glucose readings, can alert the wearer to high or low glucose levels and offers trends and patterns over time.  
Some systems can integrate with smartphones or smartwatches, allowing users to view their glucose levels directly on these devices. This is possible through apps and Bluetooth connectivity. Also, there are many advantages of it such as more discreet monitoring and the ability to share data with caregivers or medical professionals in real-time.
Benefits and Impacts of Wearable Health Devices
: Why Do They Matter?
Continuous Health Monitoring
Isn't it great to have a personal health assistant with you 24/7? With these devices, you get real-time feedback to help you stay on top of your health game. You can also review these records for years to come and you don't have to spend time or space storing the data. Because all the data is only on your wrist. 
Personalized Feedback
Have you ever felt that your gym routine is not tailored to you? With wearables, you can get insights tailored specifically to your body and health condition and ensure maximum efficiency. And with personalized exercise programs, you can create your own workout routine without anyone's help.  
Health Trend Analysis
Over time, these devices can show patterns in your health metrics, be it sleep, heart rate and/ or activity levels. Spotting trends early on can lead to better health outcomes. 
Many wearables now offer advanced sleep tracking capabilities, providing insights into sleep stages, disturbances and overall sleep quality. Thus, this trend helps healthcare authorities enhances an ability to analyze one's data to create a better and healthier program 
Physicians and healthcare professionals are increasingly using wearables to monitor patients remotely, especially those with chronic conditions. This allows for timely interventions and reduced hospital visits.
Prophylactic Care
Why wait for the flu to hit you when your device can warn you in advance? Or imagine your watch calling an ambulance after a sudden anomaly in your heart rate. It's not a scene from a sci-fi movie, it is just reality. It is like a weather forecast but for your unexpected diseases. Because to make this dream come true depends completely on a patient-centric solution approach.  
Data Accuracy
Remember the days of maintaining health documents? With wearable devices, every heartbeat, every calorie, is logged with precision. It is as if you have a meticulous personal secretary for your health. That's why you don't have to carry any documents!  
Patient Monitoring with Wearable Health Devices
Traditionally, patient monitoring occurred within the confines of hospital walls. Today, however, wearable health devices have reshaped this practice, making it more accessible and immediate. 
Wearable health devices, ranging from fitness trackers to specialized medical equipment, have surged in popularity. They've become interoperable for many in tracking health metrics day-to-day. 
With these wearables, continuous patient monitoring becomes seamless. It means potential issues are identified promptly, ensuring quicker interventions if necessary.  
Enhancing Patient-Physician Communication
The core of interoperability is seamless communication. If this communication is smooth and lossless, mutual accessibility increases. This includes all stakeholders such as healthcare authorities and regulators, physicians, pharmacies and patients. One of the most important of these communication relationships is the patient-physician relationship.  
Thus, with data from wearables, conversations between patients and physicians become more informed. It provides a comprehensive view of health trends, allowing for more effective care.  
Safety First: Ensuring Data Privacy
Wearable health techs are incredibly useful for tracking and improving health but data privacy is one of the most important concerns. Because wearables often collect highly personal data like heart rate, sleep patterns, and location. Since these devices collect sensitive personal data, ensuring their protection is crucial. 
That is why, even though these wearable devices are revolutionary, data privacy remains crucial. If not properly protected, malicious actors could exploit this data. Health tech providers, like Tiga, prioritize encrypted storage and secure data transmission to ensure patients' information stays confidential.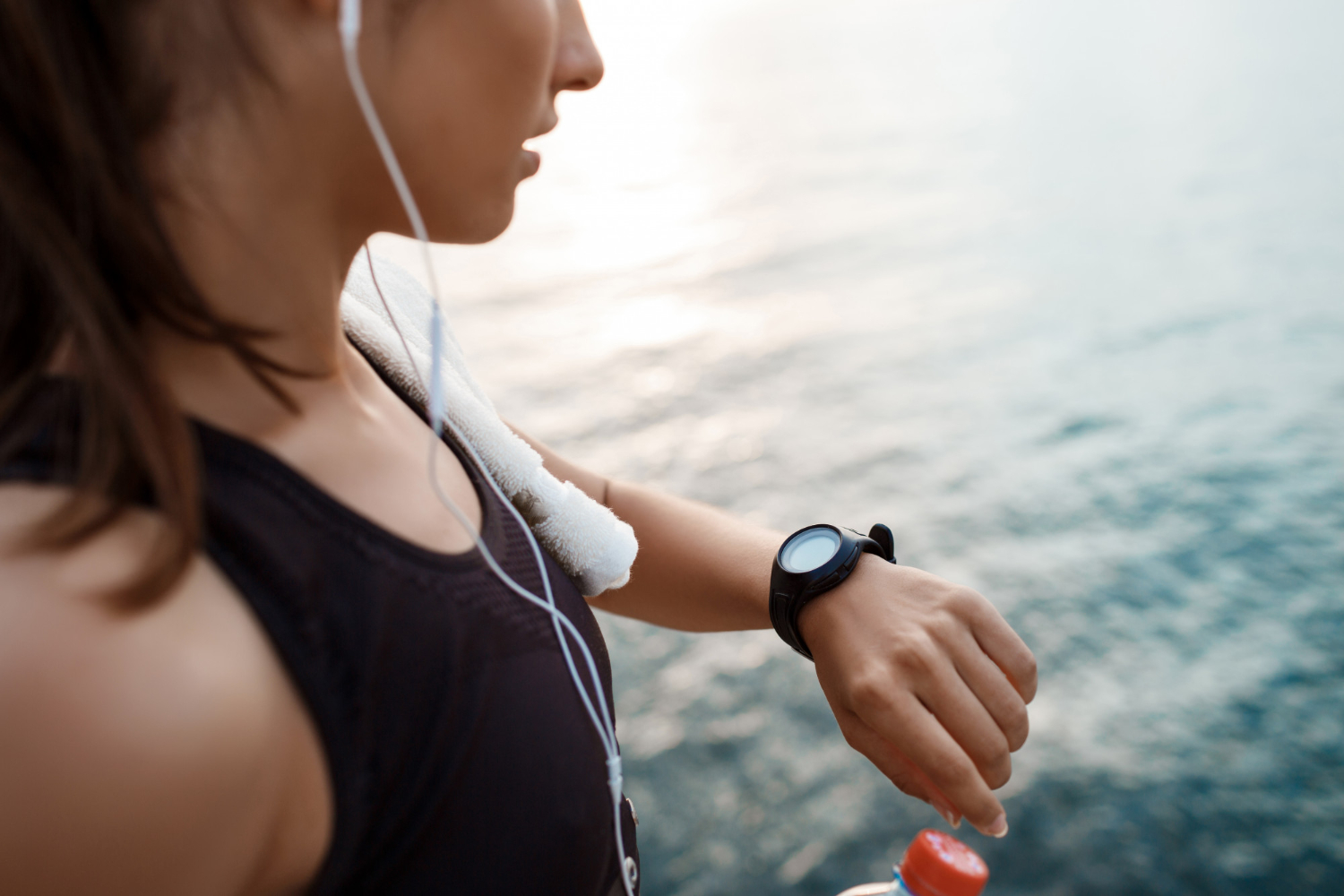 Revolutionizing PHR with Wearable Techs Integration
At Tiga, we stand at the forefront of healthcare IT solutions. As pioneers in developing interoperable systems, we bridge the gap between technology and healthcare, ensuring patients have comprehensive, immediate access to their Personal Health Records (PHR). 
Traditional PHRs often remain confined to fragmented systems, making access cumbersome for both patients and health professionals. Tiga recognizes this challenge and offers an innovative solution. 
Imagine having vital health metrics right on your finger points! That's the power Tiga brings with its wearable techs integration. We've taken PHRs a step further, integrating them with the latest smart device technologies. 
Our systems are designed to seamlessly communicate with multiple platforms, ensuring that your health data from various sources amalgamates into one comprehensive record. Whether it's a physicians' note, lab results, or real-time metrics from your smart watch, everything converges in a unified, easy-to-access platform. 
While we push the boundaries of what's possible in healthcare IT, we never compromise on security. Our systems utilize top-tier encryption and stringent data protection protocols to ensure your personal health data remains strictly confidential. 
As we venture into a new era of healthcare, Tiga is here to guide the way. Our vision is clear: a world where every individual has the power of their health data at their fingertips, accessible, secure and integrated seamlessly with the devices they use every day.