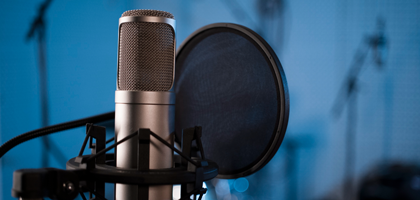 In the rapidly evolving world of healthcare, the intersection of health and IT has never been more crucial. We, at the forefront of healthcare IT innovation, understand the significance of staying updated in this dynamic field. We are excited to present a curated selection of podcast channels that enlighten and inspire. These channels are more than just discussions; they are gateways to the future of healthcare technology. 
Our journey through these podcasts begins with exploring how software is revolutionizing healthcare. From artificial intelligence aiding diagnosis to telemedicine breaking geographical barriers, the landscape is changing rapidly. These podcasts don't just touch the surface; they dive deep, bringing insights from industry leaders, innovators and practitioners shaping this new era. 
Why Should I Listen to Podcasts?
The beauty of podcasts lies in their versatility. Whether commuting, exercising or just taking a break, they offer a way to learn and engage without demanding your full visual attention. In this digital age, where time is precious, podcasts present a unique opportunity to stay informed while on the move. 
But it's about more than just keeping up with the latest trends. These podcasts also delve into the challenges and ethical considerations of health IT. They offer a balanced view, discussing the technological breakthroughs and the implications of these advancements on patient privacy, data security and accessibility. 
Each podcast channel in our list has been selected for its quality of content, relevance to current trends and ability to stimulate thought and discussion. They feature a mix of formats, from interviews and panel discussions to solo commentaries, ensuring a diverse and engaging listening experience. 
As we navigate these auditory catches, we'll encounter stories of innovation, tales of transformation and dialogues on dilemmas. These stories are not just about technology; they're about people: patients, physicians, developers and everyone in between, impacted by the digital transformation in healthcare. 
Whether you're a healthcare professional, a software developer or someone interested in health technology, these podcasts will undoubtedly provide valuable insights and perspectives. Let's tune in and discover together!
1. Digital

Health

Today

:

Asia

Pacific Edition
'Digital Health Today: Asia Pacific Edition' is a captivating podcast hosted by Tony Estrella, focusing on the burgeoning field of digital health in the Asia Pacific region. With its vast diversity, this area comprises over 40 countries and is home to more than 4.6 billion people, presenting a unique blend of healthcare challenges and opportunities. Through engaging conversations with industry experts and thought leaders, Estrella delves into various aspects of digital health in these countries. 
The podcast explores various topics, including innovations in insurance, pharmaceuticals, medical devices, health policy and patient care. It's an essential listen for those interested in understanding how digital advancements transform healthcare in one of the world's most crowded regions. Each episode brings new insights, discussing how technology can address specific healthcare needs and improve patient outcomes in different cultural and economic contexts. 
Whether you're a professional in healthcare IT, a tech enthusiast or someone curious about the future of health and medicine in the Asia Pacific, this podcast offers a comprehensive view of the latest trends and developments. 
2. Faces of Digital Health
'Faces of Digital Health' is a thought-provoking podcast dedicated to digital health and technology's role in healthcare systems globally. This show goes beyond just examining technological advancements; it delves into different countries' cultural nuances and diverse approaches to adopting these innovations. The podcast aims to quench the curiosity about how varied healthcare systems and cultures integrate technology into healthcare. 
Each episode is a global journey, exploring different nations' unique challenges and successes in implementing digital health solutions. It's a valuable resource for understanding the barriers to success in various contexts and offers insights and advice for digital health entrepreneurs looking to make an impact. 
'Healthcare IT Today' is an engaging podcast hosted by John Lynn and Colin Hung, diving into the ever-evolving intersection of technology and healthcare. This show brings you the latest news, trends and insights in healthcare IT, blending them innovatively to spark new ideas and perspectives. John and Colin don't just inform; they make learning about healthcare technology enjoyable, ensuring each episode is informative and entertaining.  
They navigate the dynamic world of healthcare IT, discussing how new technologies transform patient care, data management and healthcare operations.   
4. AWS

Health

Innovation

Podcast
The 'AWS Health Innovation Podcast' is an inspiring platform featuring global entrepreneurs and investors at the forefront of healthcare and life science innovation. This podcast provides a window into the minds of those leading the charge in transforming healthcare and life sciences through groundbreaking ideas and technologies. Perfect for anyone interested in the intersection of health, innovation and technology, this podcast offers a concise yet deep dive into the evolving landscape of healthcare advancements. 
5. This

Week

Health

: News
'This Week Health: News' is a forward-thinking podcast hosted by Bill Russell, an experienced leader in healthcare technology. With a background as a Chief Information Officer for a central hospital system and a veteran of executive roles in healthcare and Fortune 500 companies, Russell brings a wealth of knowledge to the show. He focuses on amplifying the voices of progress and innovation in health technology. 
Through engaging conversations with industry leaders and innovators, Russell draws out insightful stories and wisdom, highlighting the latest trends and strategies in health IT. His experience in adopting emerging models like cloud computing and agile development, coupled with investments in successful startups, provides a unique perspective on the evolution of technology in healthcare. 
6. Straight

Outta

Health

IT
'Straight Outta Health IT' is a refreshing and candid podcast hosted by Christopher Kunney, offering unfiltered dialogues with healthcare leaders and influencers. The show tackles a broad spectrum of issues impacting healthcare and the health technology industry. Christopher brings a unique, fresh perspective to the discussion of technology in healthcare, making complex topics accessible and engaging. This podcast is a must-listen for anyone interested in the intersection of healthcare, leadership and technology, seeking honest and insightful conversations.  
7. The

Becker's

Digital

Health

+

Health

IT 
'The Becker's Digital Health + Health IT Podcast' is an essential source for the latest an essential source for the latest in healthcare innovation and technology. Each 15-minute episode, released daily, is packed with groundbreaking ideas, expert insight and the newest developments driving healthcare forward. This podcast is tailored for leaders and enthusiasts in the healthcare sector, offering a quick yet comprehensive look into the dynamic world of digital health and IT. Whether it's interviews with industry experts or discussions on cutting-edge advancements, this podcast is a must for staying ahead of the curve in the rapidly evolving landscape of healthcare technology. 
8. Getting After It: Transforming the Healthcare Ecosystem
'Getting After It: Transforming the Healthcare Ecosystem' is a podcast hosted by Jeff Fritz and Brett Zelkind. This insightful series delves into the evolving world of healthcare, featuring in-depth conversations with thought leaders, innovators and experts. Each episode explores a range of topics critical to the healthcare industry's transformation. Discussions focus on how digital innovations are reshaping the dynamics, the persistent challenges in delivering equitable care and the reasons behind the industry's readiness for disruption. 
Fritz and Zelkind's engaging dialogue with their guests offers listeners a deeper understanding of the complexities and potential of the healthcare ecosystem. They address pressing issues such as technological advancements, policy implications and the future of patient care. This podcast is an essential listen for anyone interested in the forces driving change in healthcare, offering a unique blend of expertise and perspectives on navigating and influencing this critical sector's future.  
9. Digital

Health

Matters
'Digital Health Matters' is a podcast designed for anyone eager to dive into the world of digital health. It's the perfect platform for those who want to listen to thought leaders discussing the latest hot topics, innovations and upcoming technologies in healthcare. Each episode provides insights into the rapidly evolving digital health landscape, covering a range of subjects from emerging tech trends to groundbreaking healthcare solutions. This podcast is ideal for professionals, enthusiasts and anyone curious about how technology is shaping the future of healthcare.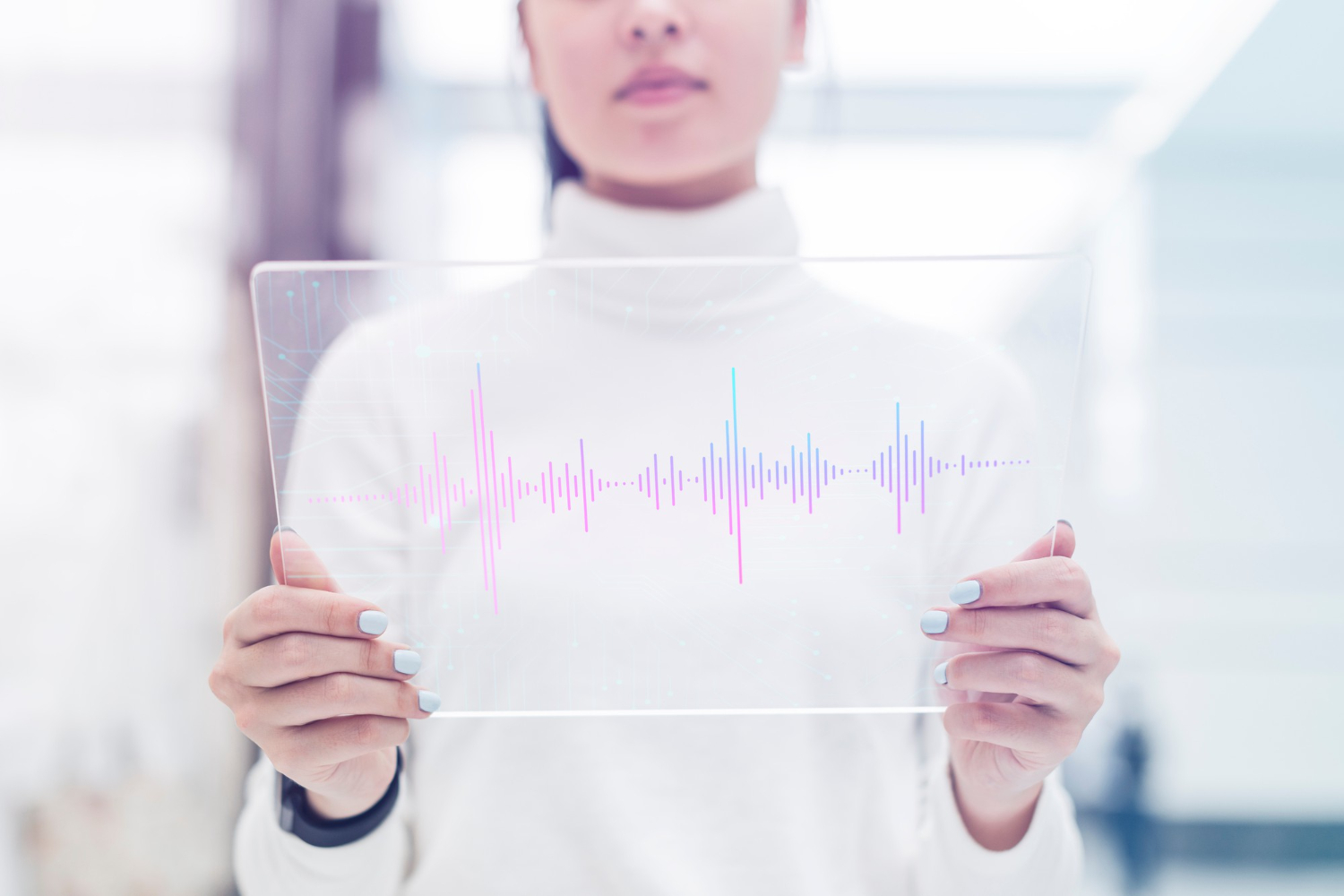 As we conclude our exploration of these insightful health IT podcasts, it's clear that the journey through the world of healthcare technology is one of constant learning and evolution. Each podcast brought to the fore different aspects of the industry, from groundbreaking innovations and inspiring success stories to the challenges and ethical dilemmas faced by professionals in the field. 
The diverse range of topics covered in these podcasts underlines the multifaceted nature of healthcare IT. It's a field that demands a confluence of skills and knowledge, blending technical expertise with a deep understanding of healthcare. This synergy is what will drive future breakthroughs and improvements in patient care and medical practices. 
Moreover, these podcasts have shown that innovation in healthcare IT is not just about cutting-edge technology; it's about its application in making healthcare more accessible, efficient and patient-centric. It's about bridging gaps, breaking down barriers and opening new avenues for care that were previously unimaginable. 
In a world where technology is rapidly reshaping every aspect of our lives, staying informed and engaged is crucial. These podcasts are not just a source of information; they are a call to action. They urge us to think critically, to ask questions and to be active participants in shaping the future of healthcare IT.
As we continue to innovate and contribute to this exciting field, we invite you to remain curious, stay informed and engage with the ever-evolving world of healthcare IT. Let's shape the future together!