Benefits of Online Appointment Systems in Healthcare
E-Appointment systems are web-based applications allow people to make reservations via laptop, tablet, computer or smart phone in a safe and convenient way.
Parallel to the increase in the population day by day, people's need for health services is also increasing rapidly. This situation can create major problems for the employees and managers of healthcare providers. Online appointment software, one of the most important innovations offered by technology in recent years, makes the process of getting a doctor's appointment much easier for both hospital staff and patients.
The Advantages of E-Appointment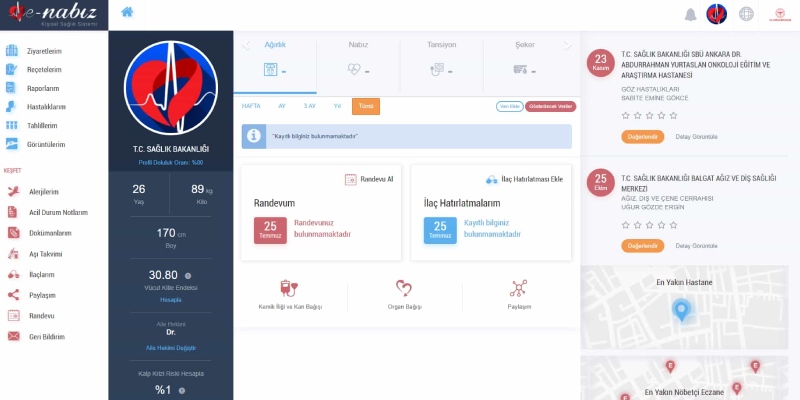 There are many different names of online appointment applications such as e-appointment, online scheduling software in the health sector. One of the most general definitions of these systems is that web-based applications allow people to make reservations via laptop, tablet, computer or smart phone in a safe and convenient way.
Anyone can easily access online appointment systems by clicking the link provided by the healthcare provider. After reaching the site or application, the time and date are selected, the system automatically creates and verifies the doctor's appointment and saves it in seconds without any employee intervention.
E-Appointment systems also have features such as automated text and email message reminders. These features are automatically sent to people who make a doctor's appointment as informative messages or reminder messages before the appointment date.
E-Appointment Systems Save Time
By using online appointment systems, healthcare staff spend much less time making appointments and phone calls. In this way, healthcare professionals can spend their time focusing more on urgent and important tasks. In addition, patients do not waste time as they do not have to call or go to the hospital to make a doctor's appointment.
For example, consider a hospital with over 100 doctor appointments a day. Considering that all appointments are made by administrative team staff, hospital staff spend an average of 4 hours a day on the phone. If this healthcare provider switches to the e-appointment system, it will save a great deal of time and create more time to deal with emergencies.
E-Appointment Systems Provide Financial Profit
The time savings made by healthcare providers automatically reduce the number of services, thus reducing the costs of institutions. Online appointment systems prevent the use of extra human resources as they automatically make appointments.
Online Appointment Systems Can Be Used 24/7
In order to get a doctor's appointment from a health institution that does not use an e-appointment system, people must call or go to the institution during working hours. This situation significantly limits the patients. However, with online appointment systems, patients can make an appointment quickly and easily from anywhere, whenever they want. Surveys show that more than half of the doctor's appointments are created out of working hours over the online appointment systems.
In addition, you can get detailed information about AI in healthcare by reading our article titled What Are The Benefits of AI in Healthcare? See you on different topics.
Source: https://bit.ly/33ph4qs