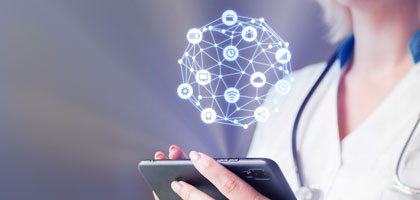 In today's rapidly evolving healthcare ecosystem, the focus has changed beyond hospitals to encompass a broader range of healthcare providers, including pharmacies, laboratories and clinics. This shift has highlighted the urgent need for interoperable systems that seamlessly connect these organizations, promoting better patient care, streamlined operations and improved outcomes.  
Interoperability is not only a tool that makes our work easier but also a necessity. Because the inability of systems to work together in harmony can cause huge problems in the digitalized healthcare ecosystem. These problems not only affect the patient's treatment process but also play a vital role in the inability to produce academic and scientific studies.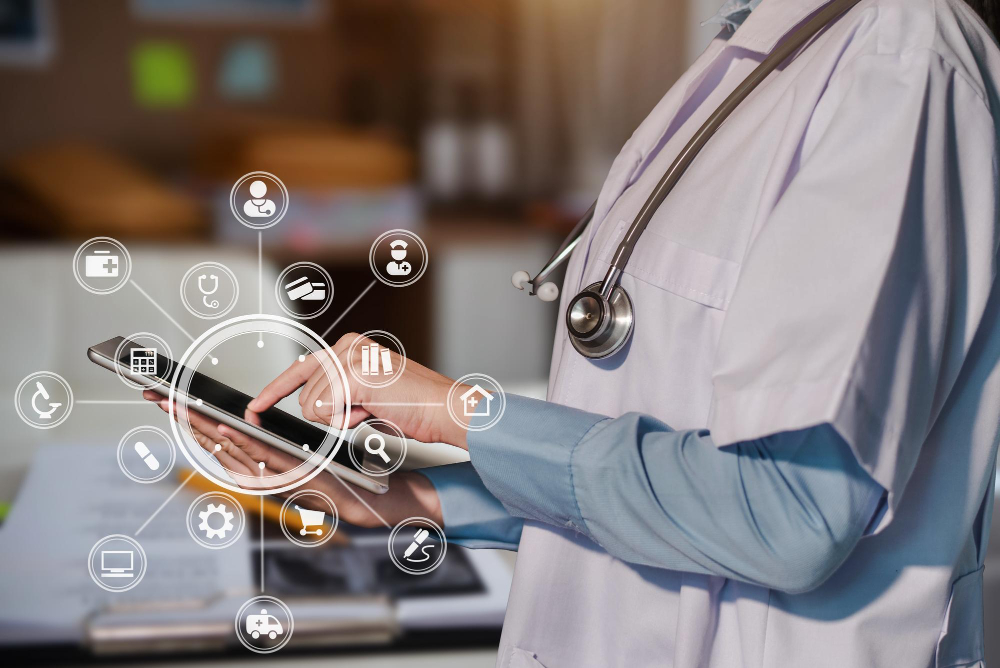 So, What Is Interoperability?
Interoperability, derived from the Latin words 'inter' (between) and 'operari' (to work), essentially means the ability of different systems, devices or applications to work together and exchange information effectively. In healthcare, interoperability has a vital importance. 
With interoperability, terminology of healthcare data can be standardized, which made healthcare professionals understand each other much better. Also, patient records can be effortlessly shared between different platforms, enabling timely and accurate data flow. From smartphones to smartwatches, interoperability enables devices and systems to integrate seamlessly, giving us the smart and connected world we live in today. 
Interoperable systems bring us many benefits such as seamless communication, increased efficiency, enhanced physician and patient experience and technological advancements. 
The Importance of Interoperability in Healthcare
As we have mentioned to you before, interoperability refers to the ability of different systems and technologies to exchange, interpret and collaboratively use data in a meaningful way. 
Imagine if your entire medical history is recorded across different hospitals and private clinics and each healthcare institution cannot reach the records of the other. Frustrating, isn't it? Without the interoperable healthcare system that we have created, you would probably be in this situation and suffering all the possible problems. 
Interoperability aims to bridge these divides to improve patient care and optimize healthcare efficiency. In this context, we are instrumental in building this bridge and enabling health authorities, regulators, patients and pharmacies to work together in an interoperable way.  
To achieve this universal communication, we need universal standards. Think of it as creating a dictionary that every system refers to and ensuring uniformity.  
With advances in artificial intelligence and machine learning, the horizon of interoperability is expanding. It is no longer just about communication; it is about anticipating the patient, healthcare authorities and regulators' needs and delivering proactive governance. Why does interoperability matter? Interoperability is crucial in healthcare for several reasons:  
Data-driven Decision Making
Interoperable systems pave the way for healthcare authorities in terms of foreseeing the possible scenarios of healthcare decisions and possible illnesses. Besides, not only the health authorities themselves, but physicians can also make more informed choices and at the same time be aware of better treatment management. They can organize treatments more effectively because they have access to comprehensive patient histories as well.  
Streamlined Operations
Interoperable systems increase the operational efficiency of healthcare organizations. This reduces the administrative burden, optimizes processes, enhances efficient planning, saves tens of thousands of trees from being cut down and paves the way for a much easier and more efficient way of archiving.
Improved Patient Engagement
Patients easily access their data, such as their lab results, tests and prescriptions. Or they can easily get or update a hospital appointment by using their mobile phone. Interacting with health data encourages engagement. Ultimately, this leads to improved health outcomes.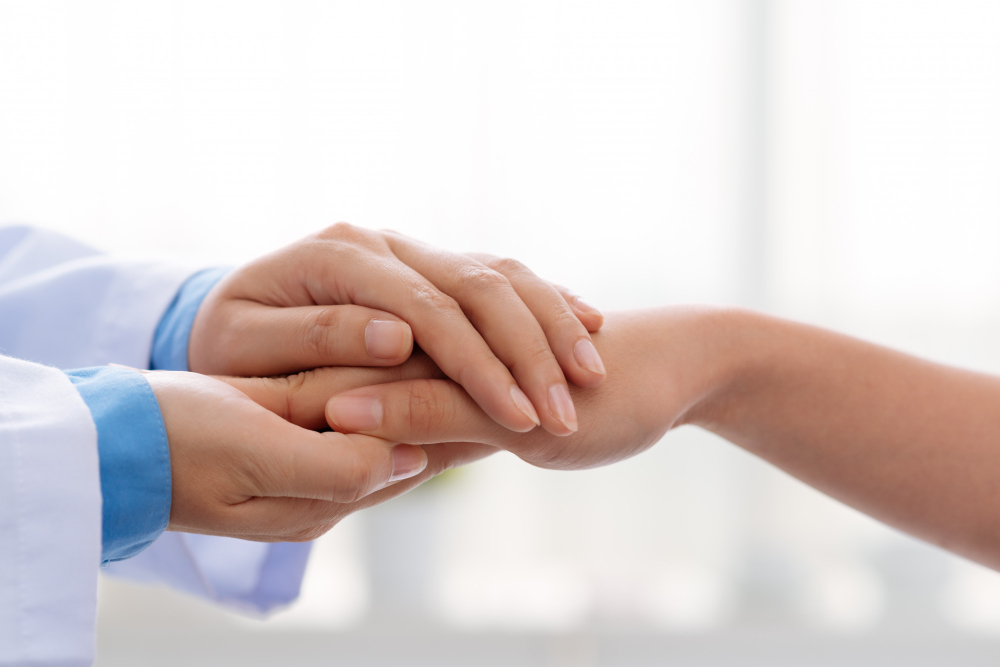 Benefits of Interoperable Systems in Healthcare
Improved Patient Care
Interoperability ensures patient care transitions are seamless. When systems communicate, data flows effortlessly. Patients can access their own data, from their lab results to their blood tests and have a healthier relationship with their physicians. This, in turn, leads to better treatment. 
With seamless data flow, healthcare providers get a 360-degree view of a patient's health. This results in timely and accurate care. Wouldn't it be comforting to know that no matter which hospital or healthcare provider you go to, your health record speaks for you?  
At Tiga, we provide health authorities and regulators on account of citizens with this tremendous system. With personalized patient care, one can track your own health journey and take that data with oneself wherever one goes with their mobile phone. And there is no chance for your data to be lost in archives. It can be utilized for years without getting lost and our highly interoperable and longitudinal systems make it much easier for one's physician to provide the best treatment for all citizens.  
Improved Efficiency
Imagine the time saved when physicians don't have to wait for patient records or receive real-time updates on patient health. Efficiency is not just about speed, but also about making well-informed decisions quickly. 
On top of all this, you can view your prescription on your phone as soon as you leave your hospital and quickly access your medicines when you go to the pharmacy. Thanks to the system we have developed, you can even learn the difference between the prices of equivalent medicines and make your choices accordingly. 
Research and Innovation
Unified data systems pave the way for analytics, research and innovation. It's like giving scientists and innovators a richer palette of colors to paint future healthcare breakthroughs. 
Thanks to the data we anonymize, many researchers, scientists and academics are able to study diseases, which opens the door for innovation.  
It also allows health authorities and regulators to conduct important research, from bed vacancy rates to hospital projections, human resources and facility planning, enabling them to shape the future with us.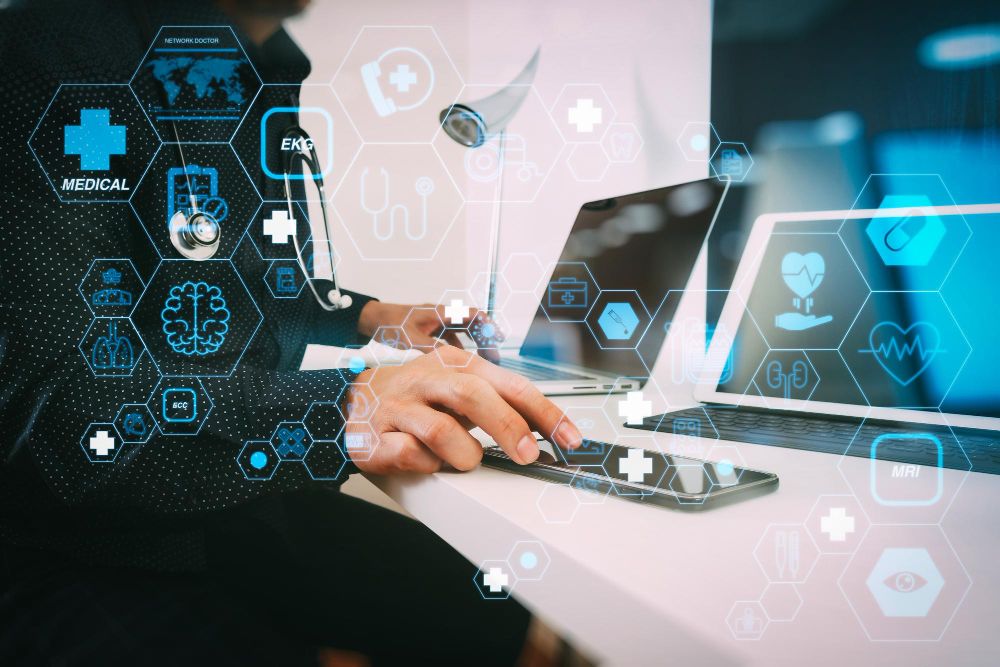 How Tiga Become Interoperable?
Interoperability between hospitals, pharmacies and/or any other healthcare facilities is not only a technological ecosystem but also an imperative arising from a patient care need. By building an interoperable healthcare ecosystem through the systems we have developed at Tiga, we can ensure that patients receive timely, safe and efficient care regardless of where they interact with the healthcare system. So how did we succeed? 
Standardization
We adopt standard data formats such as HL7 organization and FHIR standards could pave the way for smoother data exchange. As the healthcare IT landscape continues to evolve, it is vital for organizations to enhance these standards to ensure the seamless exchange and integration of healthcare data, just like us!
Collaboration
We engage all stakeholders including health authorities, regulators, healthcare facilities, physicians, providers, public health insurance systems and reimbursement institutions, third-party partners and pharmaceutical stakeholders in designing interoperable systems. At the heart of this transformation lies the collaboration and engagement of these stakeholders in designing and implementing interoperable systems that can significantly enhance healthcare delivery. 
Training
We organize regular training in terms of our Tiga's products and solutions for healthcare professionals on the importance of interoperability and how to use interoperable systems and communication of all updates to healthcare professionals and pharmacists through dashboards in the applications. 
The Importance of Data Exchange in Modern Healthcare: HL7 and FHIR
Adopting standardized data formats is not just a trend but a necessity. HL7 and FHIR have proven their capabilities. The path to a data-driven healthcare future is clear and these standards are pioneering. So, what are these standards? Let's explain!  
What Is HL7?
HL7, which stands for Health Level Seven International, is an international and non-profit organization for setting standards of electronic health data between different health systems. It is designed to set the standards that such systems can communicate with each other and share critical patient information, making healthcare delivery more efficient, secure and coordinated. 
It provides 'a comprehensive framework and related standards for the exchange, integration, sharing, and retrieval of electronic health information that supports clinical practice and the management, delivery and evaluation of health services.' 1
From lab reports to medical imaging, from data anonymization to Electronic Health Records (EHRs), HL7 plays a crucial role in ensuring that data is structured and communicated consistently. It is also an indispensable part of interoperable systems. 
What Is FHIR?
Another key element is FHIR. FHIR, which stands for 'Fast Healthcare Interoperability Resources', is an interoperability standard intended to facilitate the exchange of healthcare information between healthcare providers, patients, caregivers, payers, researchers, and anyone else involved in the healthcare ecosystem.' 2
It stands for the electronic exchange of healthcare information. It represents the next generation of HL7 standards and is designed to bring the capabilities of modern web technologies to the world of healthcare data exchange.  
The primary goal of FHIR is to facilitate interoperability between different healthcare systems. It aims to make the integration process simpler and more efficient than previous standards.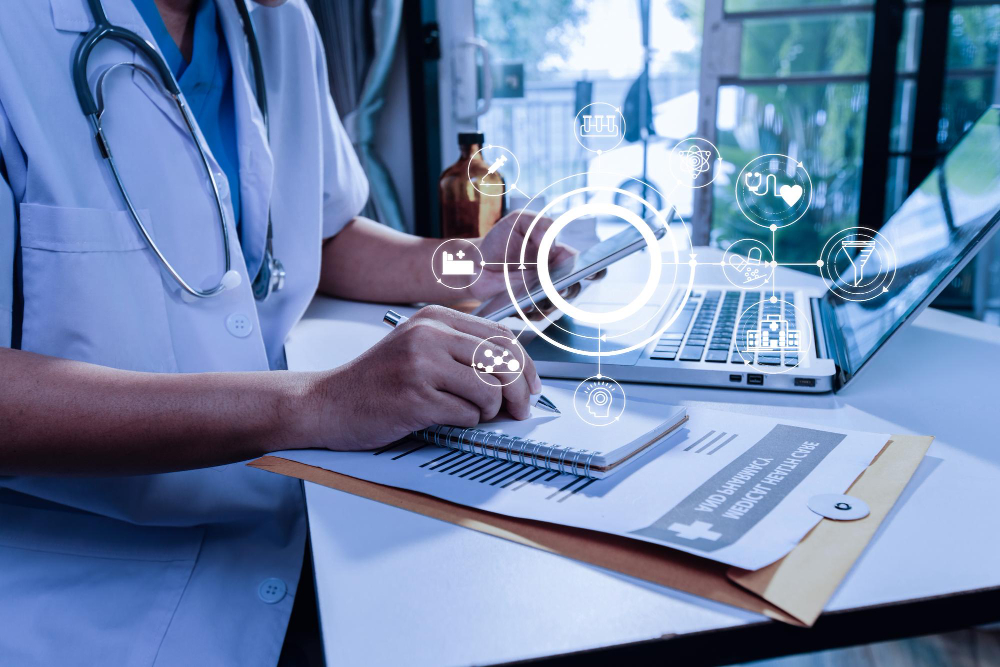 As Tiga, How Did We Manage to Build Interoperable Systems?
At Tiga, our primary goal is to develop software and the best solutions for ensuring seamless and efficient data flow across all levels of healthcare to ensure optimal healthcare and streamlined operations. 
In order to make this happen, we conduct an inventory of all existing systems, including their technologies and functionalities. We also adopt international standards like HL7 organization and FHIR as well and ensure all data comply with these standards for seamless exchange.  
Besides, we understand the data structures of each participating system and find and fix discrepancies or errors that can be corrected before full-scale implementation, which is clinic data management. Interoperability is crucial in modern healthcare.  
By connecting physicians, patients, hospitals, the pharmaceutical ecosystem and all of the healthcare stakeholders, we aim to revolutionize the healthcare landscape, ensuring accurate, timely and relevant information for those who need it. Because we want to shape the future together with you, always!
1,2 "Health Level Seven International." About Health Level Seven International | HL7 International, www.hl7.org/about/index.cfm?ref=nav. Accessed 27 Aug. 2023.