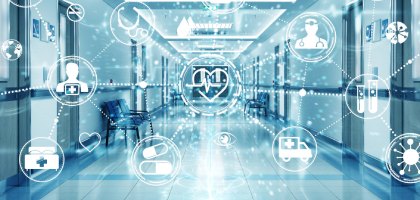 The Role of Interoperability in Healthcare
While healthcare interoperability offers many benefits to healthcare providers, it also provides better outcomes for patients.
It is of great importance to be able to communicate without any problems in the medical industry and to be able to share patient information accurately through different IT channels. It adds value to the removal of organizational barriers, interoperability also makes significant contributions to health services. While interoperability offers many benefits to healthcare providers, it also provides better outcomes for patients.
With its many undiscovered potentials, interoperability is one of the least used healthcare concepts in the world. Today, reducing the risk of error and making health care dynamics more reliable is the most important issue. With the healthcare industry becoming more complex and diverse day by day, appropriate management systems that facilitate people's involvement have become a necessity. This includes everyone from the more educated patient unfamiliar with medical terminology to the doctor who has difficulty accessing a patient's previous health records.
What Is Interoperability in Healthcare ?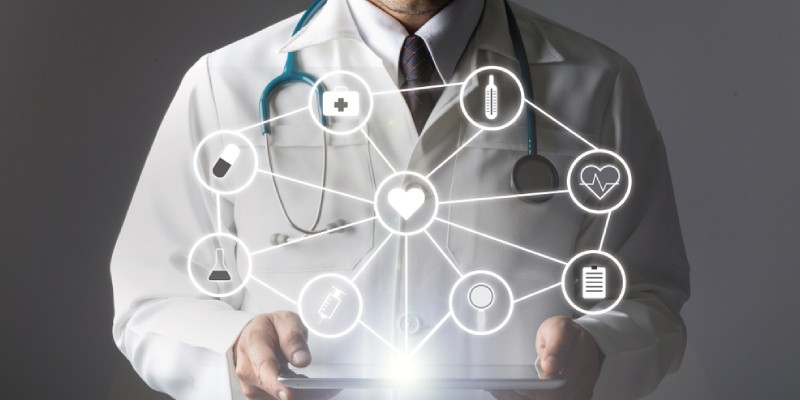 Interoperability in the healthcare industry is a summary of a book for a reader. It contains all the information in the book and presents this information in a simple, concise and understandable way. Interoperability is the process of collecting patient information from multiple databases and delivering it to healthcare providers. This makes it easier for healthcare providers to access patients' medical history and condition.
The health information exchange has to be seamless and is divided into several critical steps: procuring, sending, receiving, and assimilation. If one of these steps is not done correctly or is missing, the health care provided to patients and the productivity of health institutions can be affected.
Surveys show that knowledge transfer is more manageable than acquiring and integrating knowledge. The sizes of health institutions vary and health institutions create their own data-based information channels. This means that while the information is stored in the cloud, it may be more or less out of use in a healthcare facility far from the city. Because it is not possible for these health institutions to recall information quickly. This situation increases the need for all healthcare database management channels of organizations of different sizes and types to be in a single structure that does not change.
3 Different Levels of Interoperability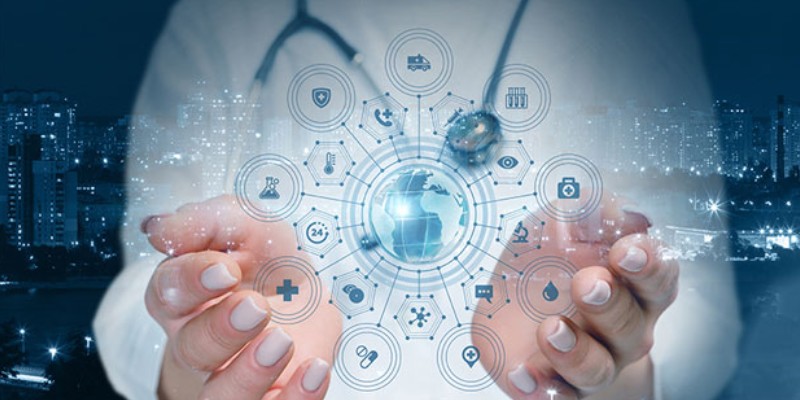 Interoperability can be examined at 3 different levels. Interoperability levels are foundational, structural and semantic.
Foundational Interoperability
This level offers the most basic level of information exchange through different channels. At this level, the system does not request the termination of the information flow to interpret the information. We can say that the basis of the interoperability pyramid is the foundational interoperability level.
Structural Interoperability
The format of the exchange of data is to be determined at this level. The structure of the message needs to be such that the receiver can interpret it with ease and use it to provide the best healthcare to the patient. This allows a smooth and uniform movement of health data from one end to another. However, health data cannot be standardized, which is what makes further analysis essential.
Semantic Interoperability
The highest element of the interoperability chain contains coded streamlined data. This, in turn, allows an improvement in the interpretation of HIT data. The purpose of this step is to create a perfect machine-to-machine data transfer channel that is reliable and accurate. The most important part of this is data normalization. This standardization of the various terms, phrases, and types of data stored facilitate communication in the best possible way.
In addition, you can get detailed information about drug recalls by reading our article titled What Is a Drug Recall and Why Are Drugs Recalled? See you on different topics.
Source: https://bit.ly/2Sh3FP2