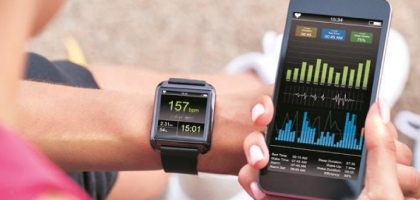 Does Wearable Technology Improve Health?
Wearable technology is a group of devices such as smartwatches and fitness trackers that collect data such as steps in daily life, heart, and respiratory rhythm. These devices, which are specially designed for people to wear throughout the day, are also called wearables for short.
While the popularity of wearable fitness technology is increasing day by day, with the increasing competition and the price becoming more affordable, wearable technology has started to spread much faster. It is expected that wearable technology pioneered by FitBits and smartwatches will become much more common in the coming years.
The use of wearable technology has tripled in the last 5 years, with the increasing demand of people to monitor their own health data and track important signs. According to surveys, more than 80 percent of consumers lean towards the idea of using wearable fitness technology.
The demand for wearable technology has increased much faster than expected, resulting in a very large market. Today, insurers and companies are looking for ways to support their employees and customers with wearable health technology. So how does wearable technology, which has received much higher demand than expected in recent years, contribute to healthcare services?
Is Wearable Healthcare Technology Beneficial?
In order to understand whether wearable healthcare technologies are beneficial, we first need to know what wearable technology is. Products such as smartwatches and Fitbits, which are specially produced to collect users' personal health and exercise information, represent wearable healthcare technology. These devices can send people's health information to a doctor or healthcare professional in real-time. The increasing desire of consumers to share their wearable data with healthcare providers and insurers indicates that the demand for wearable technology devices will be much higher in the coming years.
Wearable Fitness Trackers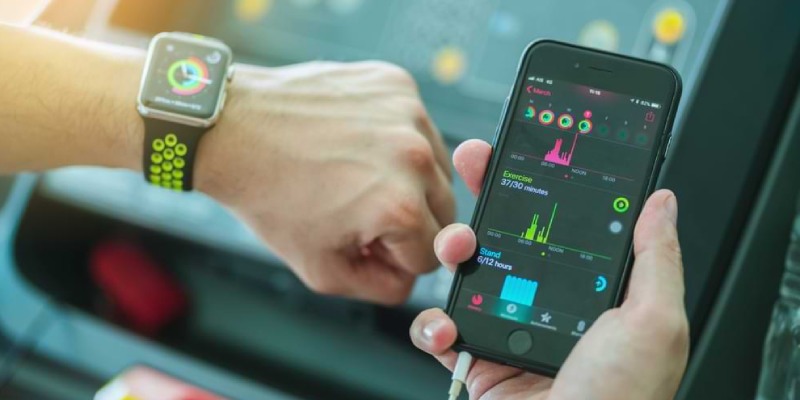 The simplest and original form of wearable technology is wearable fitness trackers. These devices are wristbands with sensors that allow users to track physical activity and heart rhythm. Wearable fitness trackers provide health and fitness advice to users in sync with many smartphone apps.
Smart Health Watches
Smartwatches, which were used only as a device that shows step counting and duration in the early days, have now turned into clinically applicable healthcare tools. Apple launched the Apple Heart Study app in 2017 to monitor and stimulate the heart rhythms of people with atrial fibrillation. In 2020, the company added a blood oxygen saturation monitoring feature, new sleep tracking feature, FDA-approved electrocardiogram sensor, and updated heart health tracker to the latest version of the watch.
Smartwatches enable people to do the operations that they can do with their phones in their daily lives. As examples of daily operations, we can show operations such as reading the information, sending messages, making phone calls. Smartwatches also offer fitness tracker features along with exercise and health advice.
Wearable ECG Monitors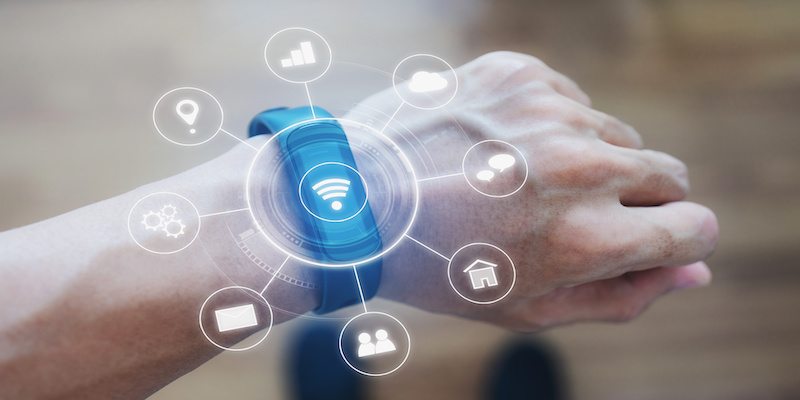 Wearable ECG monitors are devices manufactured with the latest technology in consumer electronics. The feature that distinguishes these devices from smartphones is that they can measure electrocardiograms or ECGs. Selected as the best device in its field on many platforms, the Move ECG can measure the electrocardiogram and send the data to the user's doctor. Additionally, it can detect atrial fibrillation. Apart from these, it can automatically track activities such as distance, elevation, walking, running, swimming and cycling.
Wearable Blood Pressure Monitors
The first wearable blood pressure monitors began to be used in 2019. Although this device looks like a classic smartwatch, it has an oscillometric blood pressure monitor that can measure blood pressure with daily activities. The device, which can store an average of 100 records in its memory, can transfer this information to the mobile application with which it is synchronized. Thanks to this device, doctors can have an idea of how the daily preferences of the person affect blood pressure.
Biosensors
Biosensors are completely different from smartwatches and wrist trackers. The biosensor is a device that allows patients to move while collecting heart rhythm, respiratory rhythm, and body temperature information. According to a study conducted in the USA, this wearable device has seen an 89 percent reduction in the number of patients suffering from heart and respiratory diseases. These data show that wearable technologies improve patient outcomes and reduce the potential workload of healthcare workers.
In addition, you can get detailed information about advantages and disadvantages of E-Pharmacy by reading our article titled Advantages and Disadvantages of E-Pharmacy See you on different topics.
Source: https://bit.ly/2SOevMn