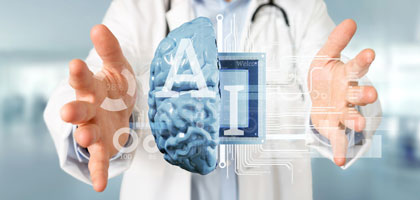 In this age of rapid technological evolution, the health sector stands out as one of the most adaptable industries. These advancements stem from a deeply rooted commitment to uphold human dignity and provide the best solutions for patients. Over the years, this sector has undergone many changes, from digitalization breakthroughs to precision medicine innovations. But the most transformative change is its integration with artificial intelligence (AI). Artificial intelligence promises to revolutionize healthcare, offering enhanced diagnostics, personalized treatments and predictive analytics, thus ensuring that medical care is not just advanced but also dignified and tailored for every individual. With AI, we are not just advancing; we are leaping. So, how exactly has AI reshaped the world of healthcare and where have we, as Tiga, been in this transformation?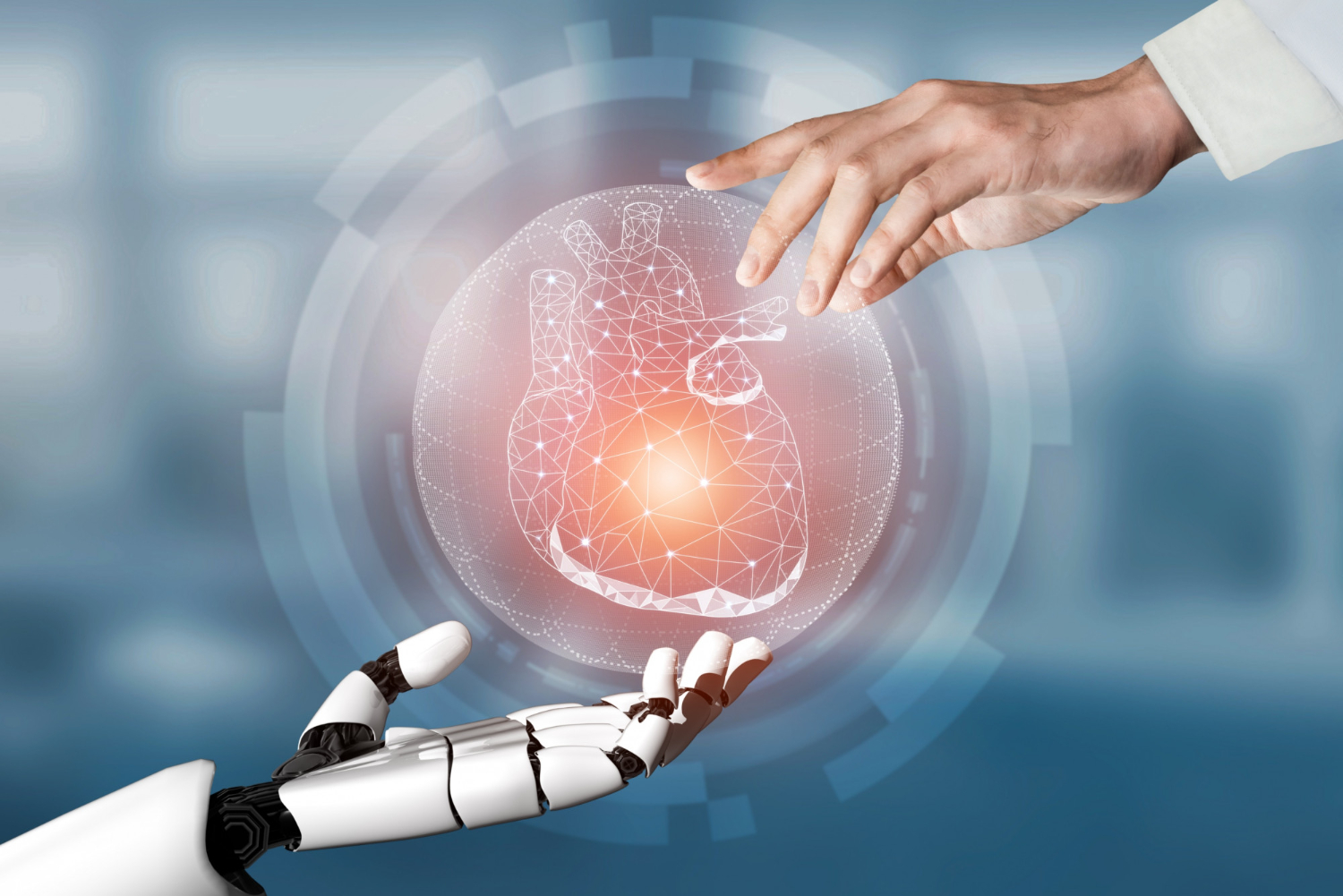 What is AI?
At its core, AI stands for Artificial Intelligence, as you might have guessed. It refers to the simulation of human intelligence in machines programmed to think like humans and mimic their actions.
The term can also apply to any machine that exhibits characteristics associated with the human mind, such as problem-solving and learning. One of AI's most important characteristics is its ability to rationalize and perform actions that have the best chance of achieving a given goal.
From Alan Turing's groundbreaking paper in 1936, which introduced the concept of the universal machine, to John McCarthy, who coined the term' Artificial Intelligence' in 1955, the pioneers of AI paved a path of innovation.
Their efforts have brought AI from the pages of fiction to our daily realities, from voice assistants answering questions to algorithms recommending our next favorite song.
Core Concepts of AI
Artificial Intelligence
In today's rapidly evolving world, Artificial Intelligence (AI) stands as a groundbreaking marvel. AI is not merely about machines mimicking human intelligence; it's a revolution transforming industries and shaping our future. With AI, we unlock limitless potential. AI's horizon spans diverse realms, encompassing reasoning, knowledge representation, strategic planning, continuous learning, perceptive capabilities and unwavering support for cutting-edge robotics. Embrace the AI revolution and witness the boundless possibilities it unveils. So, how do we use artificial intelligence in our daily lives?
In the morning, many people wake up to alarms set on their smartphones, where AI analyzes sleep patterns to find the optimal waking time. Later in the day, when shopping online, AI-driven recommendation systems suggest products based on our browsing history and preferences. While cooking dinner, voice-activated assistants can provide recipes and play music based on our mood. In the evening, streaming platforms utilize AI to recommend movies or shows tailored to our viewing habits.
Machine Learning
Machine learning is a discipline of artificial intelligence in which computers gain the ability to learn through experience. Machine learning deals with designing and training algorithms that learn from data and make decisions or predictions based on that learning.
Machine learning algorithms typically analyze large amounts of data and learn from them to optimize themselves to perform a specific task automatically. The learned information is then used to make decisions, make predictions or perform recognition tasks.
Machine learning is the heart and soul of artificial intelligence. It allows computers to learn and evolve from experience without being explicitly programmed. By analyzing data and patterns, machines can make decisions with minimal human intervention. So, how do we use machine learning in our daily lives?
When you shop online and the platform suggests products you might like based on your browsing history, that's machine learning at work. Also, when social media platforms automatically recognize and tag your friends in a photo, machine learning algorithms are used to identify faces and match them to names.
Deep Learning
Deep learning is based on artificial neural networks that have the ability to learn by analyzing large amounts of data. Deep learning gets its 'deep' name because it uses multiple layers of artificial neural networks. These layers perform successive transformations to represent the data at a higher level.
Deep learning models are often trained on large datasets because they have the ability to process large amounts of data. Compared to traditional machine learning algorithms, deep learning models can perform better on complex visual and audio data. So, how do we use deep learning in our daily lives?
When you speak to devices like Siri or Google Assistant, deep learning models process and interpret your voice commands to provide appropriate responses. Another example is when your phone's camera categorizes photos or identifies objects within them, such as differentiating between a cat and a dog, it's using deep learning algorithms.
Neural Networks
Neural Networks are one of the basic building blocks of deep learning, a discipline of artificial intelligence. Neural networks are structures that attempt to mimic the way the human brain processes information and are named after their processing units, which resemble biological nerve cells (neurons).
A neural network usually consists of many 'neurons', which are organized in layers. Each neuron receives inputs, performs some mathematical operations on these inputs and produces an output. These networks adapt and learn from the information they process, improving over time. In daily life, when depositing a check through a mobile app, neural networks help decipher the handwritten amounts to process the transaction digitally. Besides, while typing on smartphones or search engines, neural networks predict the next word you might type or correct misspelled words based on the context and previous inputs.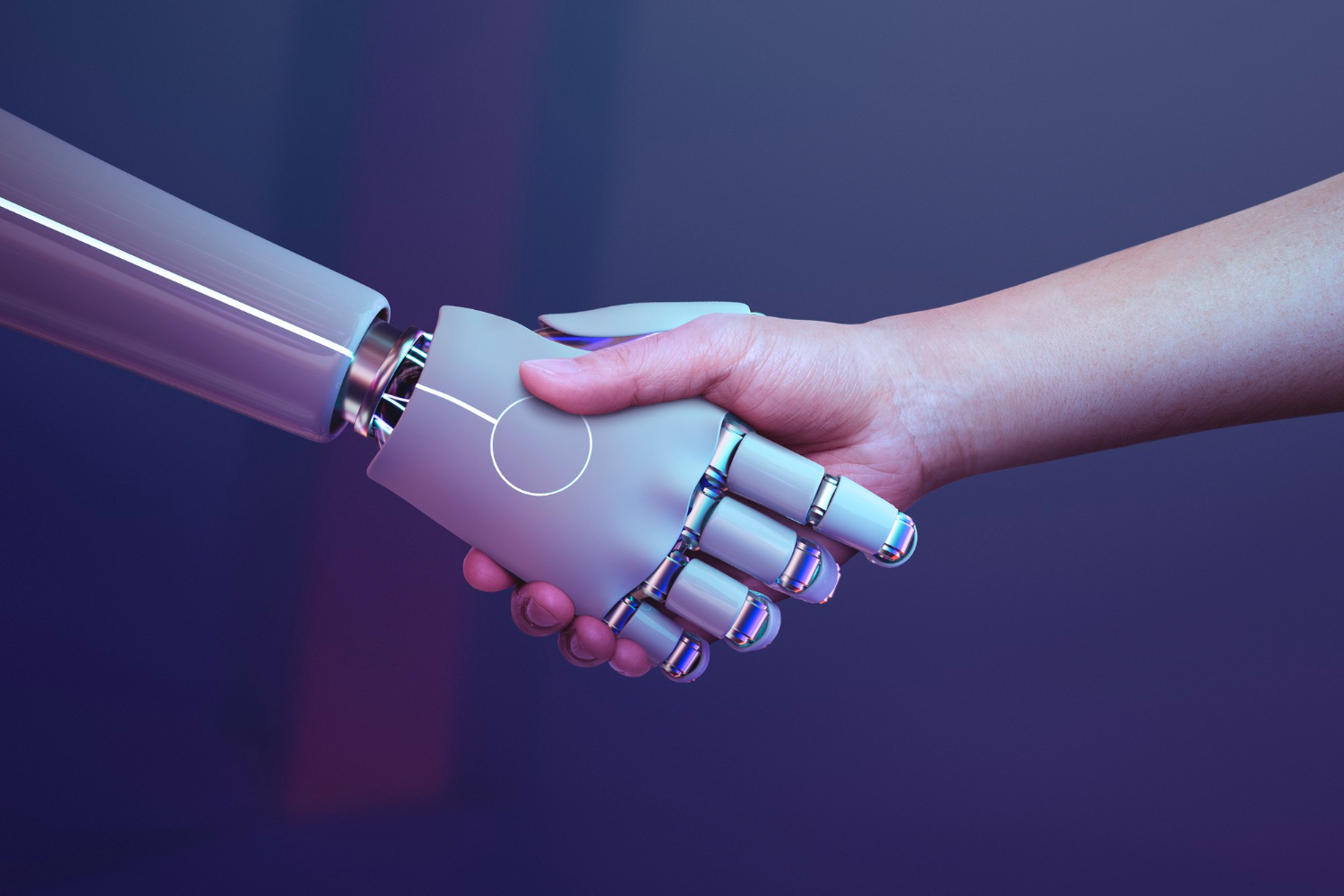 AI in Daily Life
Artificial intelligence appears in many different forms in daily life. In this period of accelerating technological developments, artificial intelligence-based systems are used effectively in many areas from personal assistants to the health sector, from education to transportation. For example;
Virtual Assistants: AI-powered virtual assistants help users with tasks such as setting reminders, answering questions and controlling smart home devices.
Online Shopping: AI algorithms personalize online shopping experiences by recommending products based on past purchases and browsing history, making shopping more convenient and tailored.
Social Media: AI is used to curate and prioritize social media feeds, showing users content that is more likely to engage them, thus influencing their online interactions.
Recommendation Systems: AI powers content recommendation systems on streaming platforms, news websites and e-commerce sites, helping users discover new content or products of interest.
Cybersecurity: AI plays a vital role in identifying and mitigating cyber threats by analyzing network traffic patterns and detecting real-time anomalies.
Language Translation: AI-driven language translation tools enable real-time text and speech translation, breaking down language barriers in communication and travel.
While many areas utilize AI, we've listed only six examples here. Another significant area is healthcare. Let's delve deeper into this situation.
What is AI in Healthcare?
Artificial Intelligence (AI) in healthcare involves the application of algorithms and computational processes to areas like healthcare management, governance and providence at an administrative level. It also aids in diagnosing, predicting and treating various health conditions at the patient-physician level.
On an administrative level, AI aids in optimizing operational efficiency, reducing errors in data entry and automating routine tasks, which collectively enhance healthcare authorities' experience and streamline workflows. Moreover, in logistics, AI-powered predictive analytics forecast supply demands, manage inventory and ensure timely delivery of medical equipment and drugs. This minimizes waste and ensures vital resources are available when and where needed. Furthermore, AI plays a pivotal role in public health management. By analyzing vast datasets, it can predict disease outbreaks, track disease spread and assist in developing intervention strategies. This helps in immediate response, long-term health planning and resource allocation. The convergence of AI and healthcare promises a future of improved outcomes, efficient systems and a more proactive approach to global health challenges.
The theory behind it is rooted in the potential of machines to analyze vast datasets faster and more accurately than humans. This ability can transform complex data into actionable insights.
AI models are designed to recognize patterns and make predictions, from predicting patient deterioration to enabling precise treatment plans. For instance, AI can analyze medical images, spotting abnormalities that the human eye might overlook. Deep learning, a subset of AI, has been particularly effective in this realm, showing promise in analyzing X-rays, MRIs and other imaging modalities.
In our daily lives, AI-powered applications like chatbots guide patients through symptoms or medication queries, wearable devices monitor vital statistics in real-time and personalized medicine tailors treatments to individual genetic makeups. Additionally, AI assists in administrative tasks, streamlining appointment scheduling or claims processing.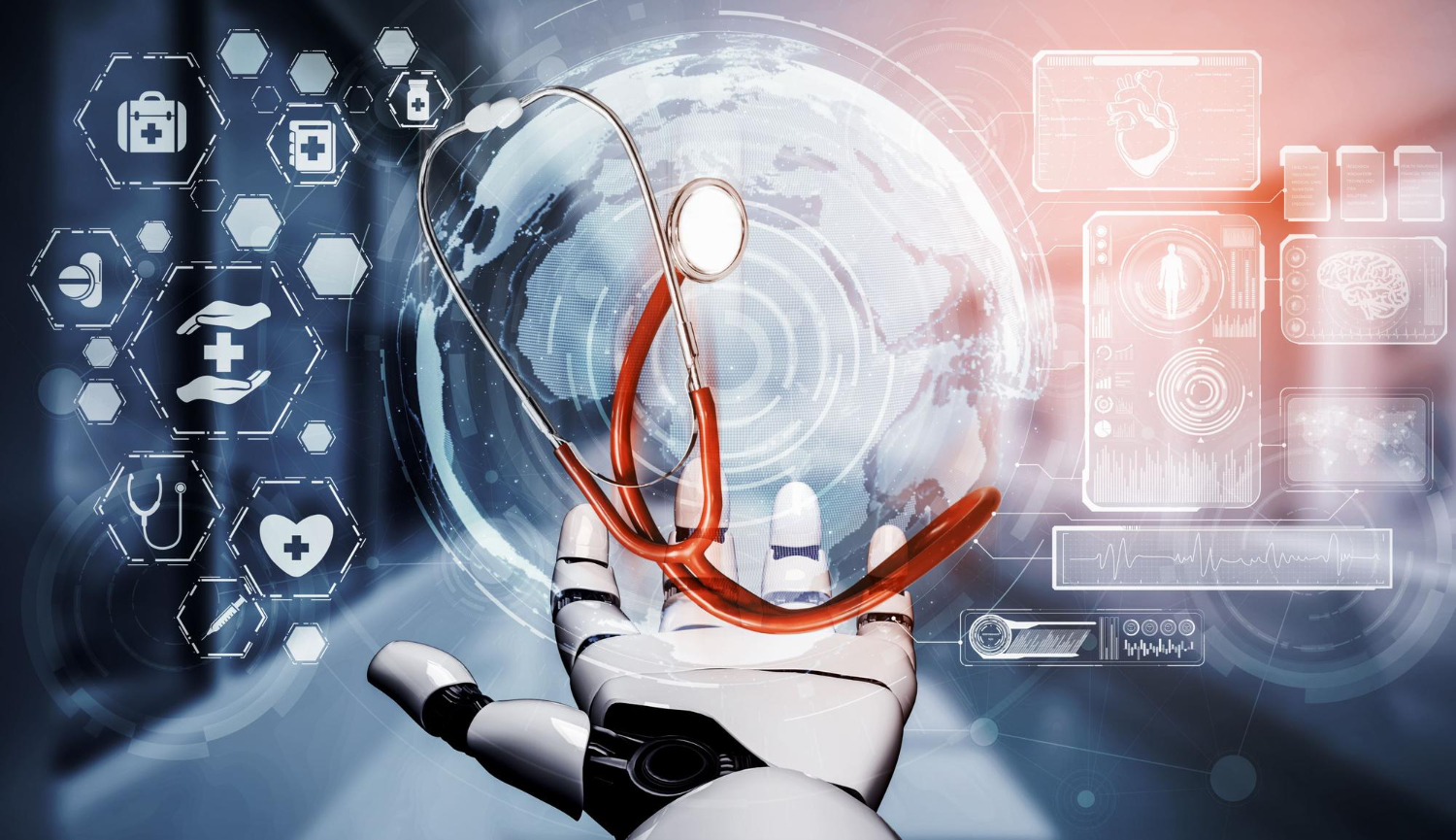 Advantages of Using AI in Healthcare Technologies
The healthcare sector, renowned for its direct impact on human lives, constantly seeks advancements to improve patient outcomes and operational efficiency. The embrace of Artificial Intelligence (AI) in this domain isn't just about keeping up with technology; it's about transformative changes that better lives. But why has AI gained such paramount importance in healthcare technologies? Let's delve in. 
Optimized Healthcare Management for Authorities
Integrating AI in healthcare technologies serves patients and dramatically benefits health authorities and governments. By harnessing the power of AI-driven analytics, these bodies can more efficiently allocate resources, predict potential outbreaks and manage public health strategies. This ensures a more streamlined health system, reduced operational costs and improved public health outcomes. The capability of AI to sift through vast amounts of data swiftly can aid in policy formation, ensuring decisions are based on comprehensive data, ultimately leading to a healthier and more efficiently managed population.
Operational Efficiency
AI takes over repetitive and time-consuming tasks, streamlining hospital operations. Whether managing patient records, scheduling appointments or optimizing patient flows in a hospital, AI-driven tools can save time and reduce costs for healthcare authorities and patients.
Preventive and Accuracy
AI can analyze large data sets quickly and accurately. Especially in areas such as medical imaging, AI's diagnostic accuracy provides excellent support to physicians in early diagnosis. Advanced algorithms have made disease detection and treatment plans more individualized and precise. Likewise, in the drug development process, the study of molecular structures by AI enables the discovery of more effective and targeted treatment methods. In short, artificial intelligence increases accuracy and precision in healthcare technologies, paving the way for more effective and personalized treatment solutions.
Personalized Medicine
AI can create customized patient treatment plans by analyzing genetic and clinical data. This enables the most effective treatment to be selected based on individual characteristics and the unique profile of the disease. AI's big data analysis capacity can predict drug interactions and side effects. This makes treatment processes safer and more effective. In the early detection of diseases, AI's deep learning algorithms identify risk factors, facilitating proactive interventions.
Proactive Care through Predictive Analytics
Artificial intelligence (AI) in health technologies paves the way to proactive care with predictive analytics. AI's predictive analytics capability enables the detection of diseases in their early stages or even before they start. This is critical in reducing predetermined risks to patients and preventing potential complications. Particularly in managing chronic diseases, AI algorithms continuously analyze patient data, providing early warnings when they detect an abnormal condition or a possible danger sign. Thus, physicians and patients can identify potential health problems and intervene early.
Overcoming Human Limitations
AI can detect subtle details that humans might miss by rapidly analyzing millions of data points in medical images. Especially in pathological samples or radiological scans, AI's deep learning algorithms can identify rare and complex cases. AI can process extensive data sets much faster than humans, enabling rapid decision-making in diagnosing and treating diseases. Moreover, AI has the capacity to work continuously and tirelessly, whereas humans face the risk of making mistakes during long working hours. To conclude, AI overcomes human limitations in healthcare, making diagnosis and treatment processes more effective.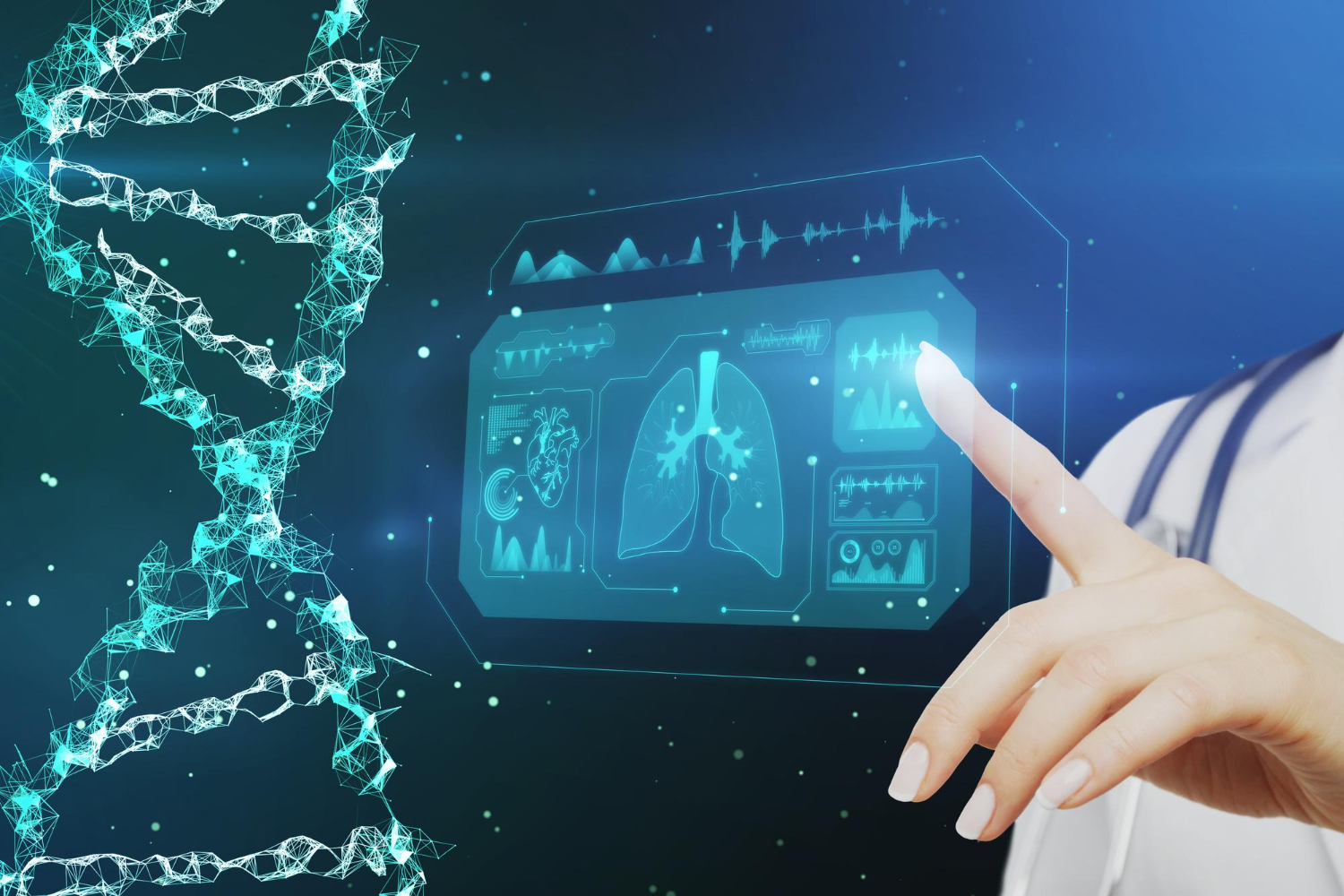 Artificial Intelligence and Patient Care
Artificial intelligence (AI) is revolutionizing patient care. In medical diagnosis, AI algorithms can detect diseases early and accurately. By creating personalized treatment plans, they enable individualized care. Through predictive analytics, they can predetermine patients' future health risks. Chatbots and virtual assistants provide information and guidance, answering patients' questions instantly. The use of AI in healthcare guarantees more efficient and faster patient care. So, what are these advantages? Let's delve in.
AI in Diagnostics and Predictive Analysis
The ability of AI to process and analyze vast datasets has revolutionized diagnostics. Machine learning models trained on countless medical records and images can accurately identify patterns, anomalies and potential health concerns. This early detection can lead to timely interventions and better patient outcomes.
Enhanced Drug Development
Artificial intelligence (AI) is at the forefront with its capacity to accelerate and optimize drug development processes. Its deep learning algorithms can identify potential drug candidates by analyzing molecular structures. This shortens the discovery and testing of new drugs. Besides, AI can predict side effects and interactions of drugs, thus improving the safety of clinical trials. Through advanced data analysis, AI helps us better understand diseases' biological mechanisms, enabling the development of more targeted treatment strategies.
Post-treatment Monitoring and Follow-ups
With wearable devices and AI-driven applications, continuous monitoring of patients has become seamless. These tools can track vital statistics and medication adherence and even detect anomalies. Such real-time insights ensure physicians and health regulators can intervene at the earliest signs of complications, providing better post-treatment care.
At Tiga, we continuously innovate to enhance the lives of health authorities, professionals and patients. At the forefront of these innovative approaches is our work on artificial intelligence. By integrating artificial intelligence into our systems, we create a leverage effect and are able to produce more effective, faster and more customized solutions. In this context, with the vision of pioneering the artificial intelligence era in healthcare, we are always with you because we shape the future together.