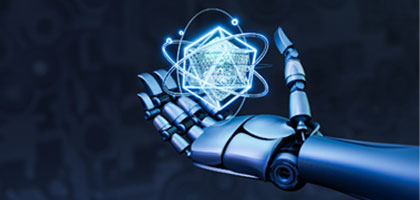 In an era where technology is the cornerstone of advancements, the healthcare sector stands to gain significantly. At Tiga, we are at the forefront of integrating Artificial Intelligence (AI) into our research and development (R&D) operations to foster innovation and improve healthcare outcomes. Our journey illuminates AI's boundless possibilities in propelling the healthcare industry toward an era of unprecedented innovation and efficiency.  
The core of R&D in health tech lies in unrelenting inquiry and the aspiration to solve complex health issues with technology. This situation necessitates a deep dive into data analytics, machine learning and AI to develop robust, scalable, intuitive and user-friendly solutions. By harnessing the power of AI, we can expedite our research processes, thereby shortening the time it takes to bring groundbreaking solutions to the market.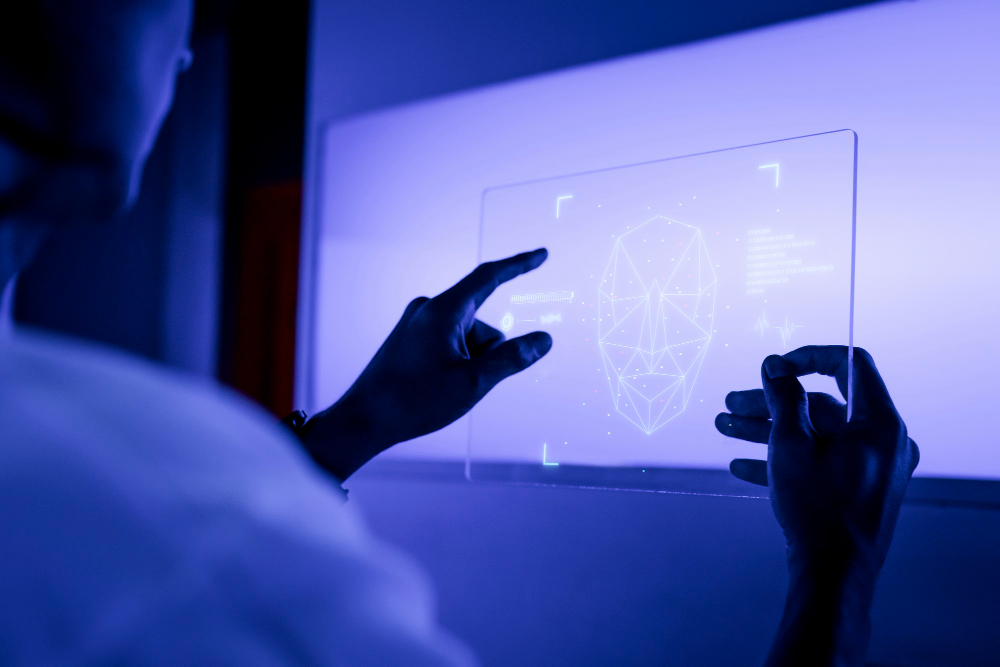 AI enables us to analyze vast amounts of data swiftly and accurately, which is crucial in understanding and addressing healthcare challenges. Its ability to identify patterns and predict outcomes based on historical data is vital. For instance, predictive analytics can significantly enhance patient care by anticipating issues before they become critical, allowing for precautionary measures. Moreover, artificial intelligence algorithms can continuously learn and improve from new data, making our solutions more effective.  
Furthermore, AI facilitates the development of personalized medicine by tailoring healthcare solutions to individual patients' needs through AI, understanding the nuances that make each patient unique. This paves the way for more customized healthcare solutions that can significantly improve patient outcomes.  
Moreover, automation, a key feature of AI, eases the heavy load of repetitive tasks on our R&D crew, allowing them to focus on more strategic, higher-order thinking tasks. This not only enhances the pace of innovation but also enhances job satisfaction among our research teams.  
The collaboration between AI and R&D at Tiga is not a mere intersection but a fusion that promises a paradigm shift in healthcare technology. As we continue to explore and use the capacities of AI, we shape the future where healthcare is more predictive, personalized and accessible.  
This blog post aims to provide a deeper understanding of how AI intricately affects our R&D projects, illustrating real-world examples and shedding light on its profound impact on healthcare technology advancement. Through our experiences, we aim to inspire other healthcare tech stakeholders, such as researchers, universities and healthcare institutions, to embrace AI as a catalyst for innovation and a path to delivering superior healthcare solutions.  
Before looking at our solutions and how we behaved throughout this journey, don't forget our blog post about what artificial intelligence is and its significant impacts on the healthcare sector by clicking here. If you're ready, we will explain how we succeeded throughout this process.  
AI Success: Tiga's Groundbreaking R&D Products   
AISym4Med  
The AISym4Med represents a groundbreaking endeavor in the realm of medical data science. As healthcare entities worldwide generate vast amounts of data daily, the ability to harness this data collectively can provide insights that individual datasets might overlook. The core objective of AISym4Med is to bridge the data gaps between different health institutions, striving for a more comprehensive and generalized model. By providing the capabilities of federated learning techniques, this project aims to achieve this feat without compromising the privacy or security of the data involved.  
A vital aspect of federated learning is the exchange of data among institutions. While traditional models might involve pooling data in a central location, AISym4Med ensures that healthcare entities share only model updates rather than raw data. This approach amplifies the model's collaborative power and maintains the sensitivity and privacy of individual datasets, ensuring compliance with data protection regulations like GDPR.  
The emphasis on privacy must be balanced. With increasing concerns regarding data breaches and misuse in today's digital age, AISym4Med recognizes the gravity of safeguarding health-related information. Our project proudly stands as the sole entity in collaboration with multiple components from the European Union, reflecting our commitment to global standards and best practices.  

Sym2Clinic  
In today's digital age, the challenge isn't just access to healthcare but the precision in ensuring that individuals reach suitable clinics. Sym2Clinic, a groundbreaking research and development project, is designed to bridge the terminology gap between patients and healthcare professionals.  
Imagine a scenario where an individual explains their issues in layman's terms. Sym2Clinic takes these descriptions, matches them with established medical terminologies using an advanced algorithm and determines the associated symptoms. But it doesn't stop there. To narrow down and filter the vast realm of medical possibilities, the system asks follow-up questions, much like an assistant physician, to pinpoint other possible symptoms the user might be experiencing.  
Based on this comprehensive understanding, Sym2Clinic advises which clinic the person should consult.   
Statistics show that approximately 20% of clinic appointments are made to the wrong specialty. This system aims to eliminate such inefficiencies by protecting physicians' and patients' valuable time. The objective? Streamlined direction and maximized productivity.  
Moreover, Sym2Clinic is not just an app; it incorporates voice capabilities, making it accessible and user-friendly for those less familiar with technology. It even extends its functionality by referencing past health records of the individual to make more informed suggestions. Post-diagnosis, it notifies patients when their lab results are out, aiding in timely appointments. For those with chronic illnesses requiring periodic checks or medications needing renewals, Sym2Clinic facilitates the process by scheduling necessary follow-ups.
Autononym
In today's digital age, data is the new oil. Institutions possess vast amounts of varied data, from tabular information found in Excel spreadsheets to free-text documents, medical imagery such as X-rays and even intricate combinations of text, image and tabular data. This rich tapestry of information holds the potential to propel groundbreaking research and solve many challenges.  
However, a significant problem emerges confidentiality concerns. Institutions must be more open to sharing data due to the risk of exposing sensitive individual information, thus inadvertently placing barriers to global research advancements.  
Our revolutionary anonymization tool is designed to navigate this intricate landscape. Autononym cater to all data types and restricts to ensure individuals are not identifiable by those with malicious intent. By employing advanced algorithms and manipulations, our tool ensures data retains its value for research while stripping away recognizable traits. This unlocks the potential for in-depth institutional studies and paves the way for international collaborative efforts.  
With minimal competition in this niche market, the demand for a solution like Autononym is rising globally every passing day. Our strategy extends beyond just anonymization. We prioritize transparency by providing users feedback about the degree of anonymization, allowing for an informed approach to data utilization.  
Autononym is a glimpse of hope, addressing a pressing international need and unlocking the doors to global research endeavors. Institutions can confidently share data with our tool, propelling the world into a new era of collaborative breakthroughs.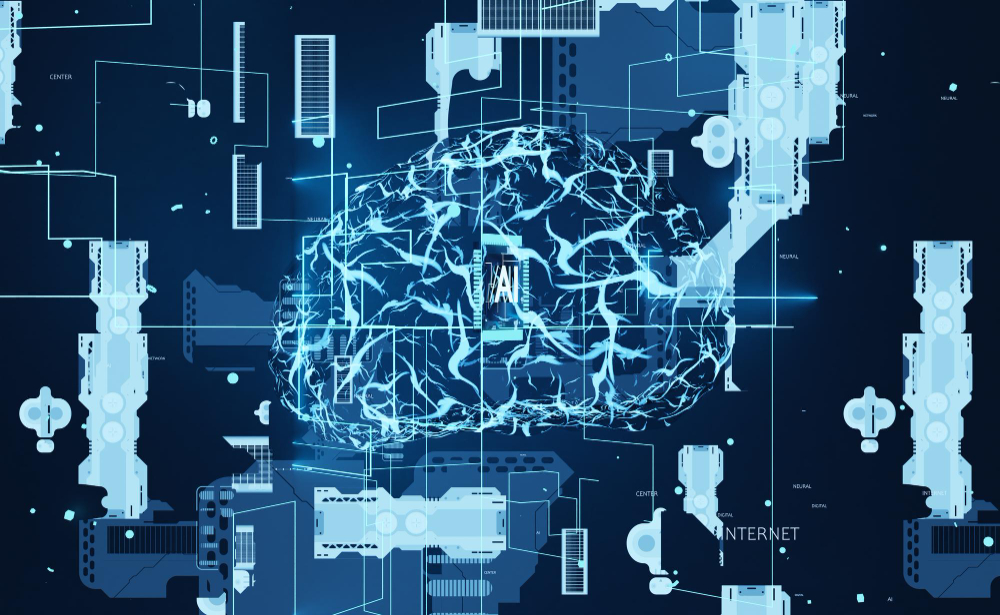 ShareMind
ShareMind, also known as The Health Analytic Platform (HAP), is an innovative research and development project offering a user-friendly interface catering to AI experts and beginners in the healthcare sector. ShareMind excels in data anonymization and transformation, converting raw data into structured, understandable reports. This empowers users to access and utilize synthetic and anonymized versions of their data without directly interacting with the original datasets. This capability opens up in-depth research and analysis opportunities without compromising data privacy and security.   
One of its standout features is the ability to handle sensitive data, making it an ideal solution for healthcare organizations, ministries and other entities dealing with highly confidential information.  
Moreover, ShareMind stands out by its continuous commitment to algorithm enhancement, ensuring increased operational efficiency.  
With no direct competitors, ShareMind is the unparalleled choice for organizations seeking a cutting-edge platform to leverage their data assets while maintaining the utmost data confidentiality and security standards. ShareMind is poised to revolutionize how sensitive data is harnessed for insights and research, setting a new industry benchmark.  
Rehabeat  
A gamified physical therapy app is a cutting-edge application designed to make rehabilitation engaging, effective and accessible from the comfort of one's home.  
It is also tailored to cater to individuals with varying physical disabilities, ensuring inclusivity and personalization in every aspect. This camera-powered system offers features such as remote monitoring and virtual rehabilitation. Combining games and therapy increases patients' motivation. It responds to the specific needs of individuals who can create personalized plans.   
Remote Physiotherapy Application  
It is an innovative R&D project designed to revolutionize the field of physiotherapy and ergotherapy therapy. This platform allows patients to receive personalized treatment plans, making their therapy more effective and convenient.  
Patients can start by visiting their physiotherapist for an initial assessment. After the evaluation, the prescribed exercises are digitally documented and accessible to the patient through the app. Patients can download the app on their smartphones and use a unique code provided by their physician to access their personalized treatment plan.  
The app provides a comprehensive experience with features like full-body camera integration, tutorial screens and real-time guidance. Patients can see themselves on the net while performing exercises, ensuring they maintain the correct form. The app also tracks the number of sets required and generates progress reports, including success rates, which are shared with the physician and the patient.  
Furthermore, patients can engage in video calls or use the chat feature to communicate with their physician for updates or additional exercises, eliminating the need for physical appointments. This application redefines how patients receive care, making therapy more accessible and practical.  
Predis  
The Predis aims to create a cutting-edge platform that empowers decision-makers with predictive dashboards. This innovative dashboard allows them to anticipate and prepare for the onset of the next pandemic. Harnessing real-time data allows tracking movements and patterns, enabling proactive measures.  
Through the system, decision-makers can identify potential regional outbreaks by analyzing data points such as individuals visiting certain areas. Even unusual trends, such as a sudden surge in the purchase of a rarely used medication within the healthcare system, can also be detected, signaling potential fraud or anomalies for further investigation.  
Predis revolutionizes how we approach public health and risk management, equipping decision-makers with the tools to make timely, data-driven decisions to protect general well-being.
Exergaming  
Exergaming is an exciting R&D project to transform exercise into an enjoyable experience. Our goal is to make physical activity entertaining by integrating gaming elements.   
Imagine stepping onto an exercise machine and finding yourself in a virtual world where you pedal a bicycle to distribute cargo while playing a game. It's exercise gamified! At the initial stage of this project, we are collaborating with biomedical professors from Ankara University. In Gölbaşı, we are establishing three cutting-edge labs:  
Animation Studio:
Equipped with green screens and cameras, this studio enables us to create immersive virtual environments that enhance the exergaming experience.  
Fall Detection System for Elders:
We are developing a fall detection system that can send alerts to caregivers within a minute, potentially saving lives. This system can be worn without the inconvenience of traditional wristbands, making it ideal for elders with difficulty wearing them. It operates seamlessly by sending signals from fixtures on the ceiling and walls, particularly benefiting those who live alone.  
Exergaming Lab:
Our core innovation hub where we design and develop engaging exergames that make fitness enjoyable for all ages.  
Through these labs and our dedicated team, Exergaming aims to revolutionize how people approach exercise, making it a fun and interactive part of daily life while enhancing seniors' safety and well-being.  
The integration of artificial intelligence in health software informatics, as showcased by the 'Tiga' model, will undeniably change healthcare technology's research and development landscape.
With the integration of AI into healthcare, the medical field has witnessed transformative shifts in how diagnostics, prognostics and treatments are approached. By swiftly processing vast datasets, AI technologies have paved the way for rapid diagnostics, enabling predictive modeling for patient outcomes. This reduces the margin for human error and streamlines treatment protocols, making them more efficient.   
Furthermore, AI-driven insights empower physicians to devise treatment plans tailored to individual patient data, marking a significant stride in personalized medicine.
Beyond the patient care environment, AI and health software interoperability holds revolutionary potential for the pharmaceutical sector. The drug discovery process, which conventionally takes years of research and enormous financial resources, is undergoing a renaissance thanks to AI's capacity to predict molecular interactions, analyze clinical trial data and offer insights into potential therapeutic avenues. This could pave the way for a new era where treatments for ailments once deemed incurable become attainable.  
However, as we sail into these uncharted waters, the role of health authorities becomes more pivotal than ever. The healthcare authorities serve as the custodians of public health, ensuring that AI-driven solutions are innovative but also safe, ethical and aligned with existing medical standards. Regulatory bodies worldwide are tasked with formulating guidelines, monitoring AI implementations, and guaranteeing that patient data privacy is uncompromised. Their collaboration with tech innovators is essential to ensure that the healthcare digital revolution is groundbreaking and grounded in patient well-being.  
While AI presents an exciting frontier in healthcare, a symbiotic relationship with health authorities is indispensable to ensure these advancements truly serve humanity's best interests.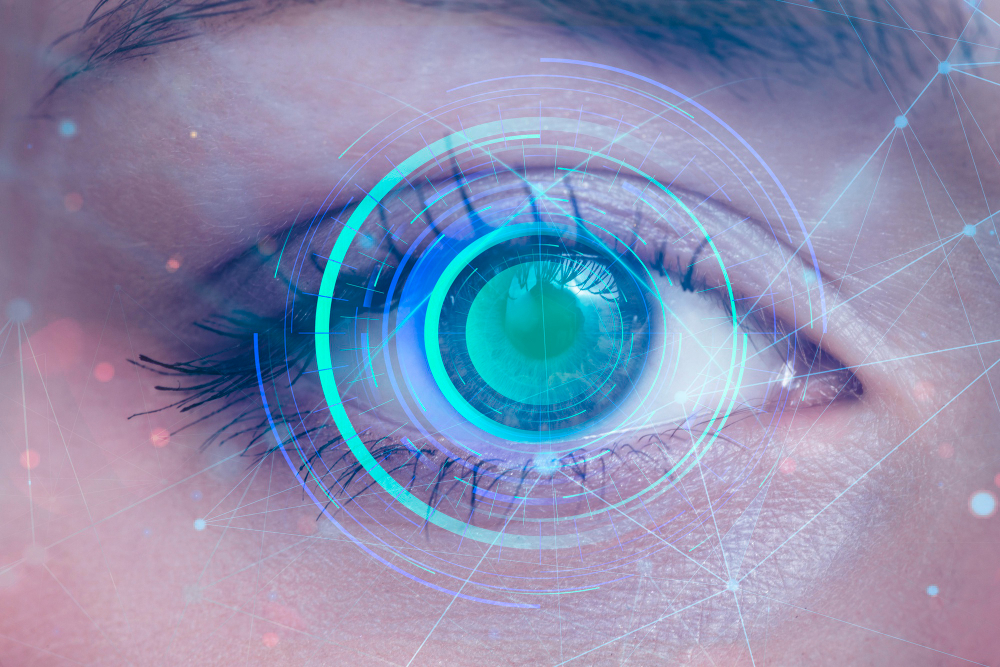 However, as we shape the future together, it is crucial to understand and acknowledge the ethical implications of such innovations. It is not just about harnessing the power of AI but doing so responsibly, ensuring data privacy and building trust among patients and medical professionals alike.   
AI's role in R&D should be viewed not as a replacement but as an enhancement to human capabilities. We achieve the best outcomes through the synergy between humans and machines. As we stand at this peak of technology and healthcare, one thing remains clear: with collective effort, wisdom and innovation, we shape the future together, as always!