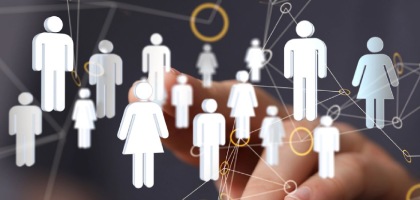 The Importance of Patient Engagement in Health
Patient engagement is defined as patients and healthcare providers work together to improve health. Increasing the engagement of patients in the process contributes to the improvement of health outcomes.
Although patient engagement has been one of the most striking concepts in the health sector in recent years, very few health institutions apply effective patient outreach and engagement programs. In our article, we shared detailed information about what the patient engagement concept is, the strategies and solutions offered. If you are ready, we can start to examine the patient engagement issue together.
What Is Patient Engagement?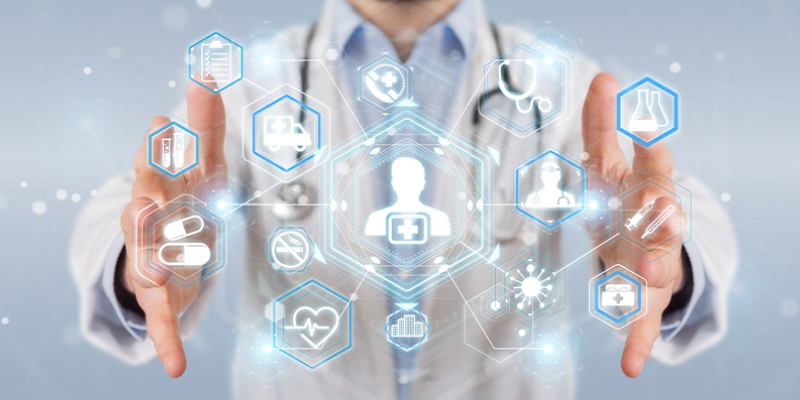 Patient engagement is defined as healthcare providers and patients working together to improve healthcare, reduce costs, and improve the patient experience. Patient engagement is much more than applications that provide only one-way interaction, such as patient portals and wearables. An effective patient engagement focuses on collaboration with the patient. It includes an integrative approach using longitudinal patient health data from social determinants.
Micro Patient Engagement
Micro patient engagement is the most appropriate patient outreach approach for the individual's needs and condition. Thanks to micro patient engagement, healthcare providers can improve the patient experience. This approach requires rethinking consumer engagement strategies to best respond to changing expectations and behaviors. In addition, the Micro patient engagement approach points to constantly changing needs to improve patient compliance, education, and health continuity.
What Is the Role of Patient Engagement?
Patient engagement plays a key role in achieving three of the most fundamental goals of healthcare providers. The first is to improve the patient experience, the second is to improve public health and the third is to reduce healthcare costs. In health institutions, it has become more important to listen to the voices of the patients and to bring the patient to the center of health services. Healthcare is evolving into a model in which patient education and empowerment development are seen as the first step.
Patient Engagement Best Practices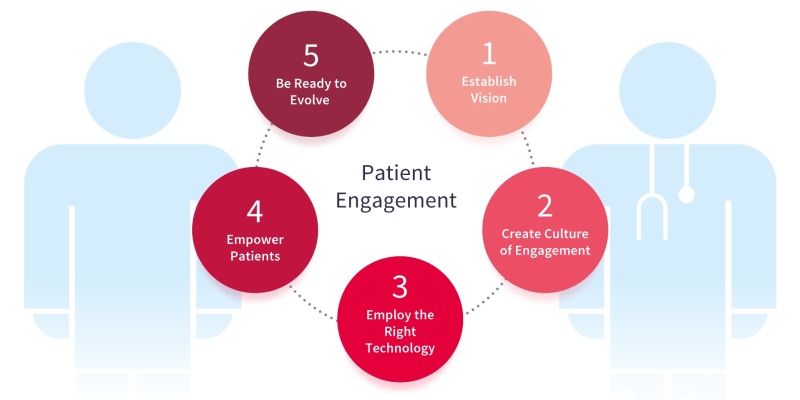 Numerous applications can be made for an effective patient engagement. However, we can list the best patient engagement practices in 5 items. These items are targeted communication, population segmentation, education and resources, multi-channel outreach and good foundation.
Targeted Communication
To increase patient engagement and patient response percentages, your communication needs to be short, relevant, and targeted. So, make sure you target the right audience at the right time and set goals for each engagement program. Goals to be established are warm welcome calls, health risk assessments, information and feedback, providing education, troubleshooting healthcare problems, disease and condition management, and drug adherence and compliance. Careful planning and timing of outreach programs are the basis for achieving positive results. When setting goals, be sure to take patient preferences into consideration.
Population Segmentation
Demographic structure plays a major role in determining the outreach strategy. For a more effective outreach, you need to divide your population into similar groups and determine the best timing and methods. When you apply this application separately for each demographic group, you can create a much more effective outreach strategy.
Education and Resources
Outreach and engagement programs are one of the best opportunities to raise health awareness and educate patients. Providing the necessary resources and increasing the patient engagement also improves the patient experience. Therefore, patient education and the resources provided play a major role in the success of the outreach strategy.
Multi-Channel Outreach
Multi-channel approaches such as phone, mail, IVR, social media and text are the most effective engagement and outreach programs. Therefore, it is necessary to adopt a multi-channel outreach approach while creating a patient engagement strategy. Acting with a multi-channel approach in the health sector is shown as the shortest way to reach the most ideal result. However, since different channels are used simultaneously, HIPAA regulations must be considered. You can create an effective patient engagement strategy with the multi-channel approach by taking the necessary precautions.
Good Foundation
Before creating a patient outreach and engagement strategy, you should make sure you have a good infrastructure. If a health institution has a good infrastructure, it is possible to make a much more effective patient engagement approach. Because even if you have a very effective engagement or outreach strategy, you have to have a sufficient infrastructure to implement these plans. Before proceeding to the strategy formulation stage, you must make sure that you have a well-equipped infrastructure that can meet all needs. If you do not trust your infrastructure, strengthening your infrastructure should be your priority as the first step.
In addition, you can get detailed information about standardized terminology by reading our article titled What Does Standardized Terminology Mean in Healthcare? See you on different topics.
Source: https://bit.ly/2TaekLz