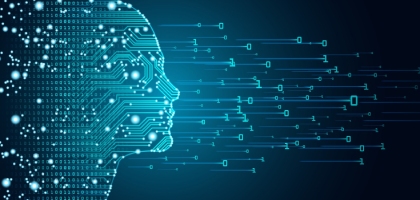 What Are The Benefits of AI in Healthcare?
Artificial intelligence (AI) technologies are now much more in our daily life and business. In addition, artificial intelligence solutions are regularly used in health services. The use of artificial intelligence in healthcare has the potential to assist healthcare providers in many areas such as patient care and administrative processes.
Most AI and healthcare technologies have a strong association with the healthcare field, but the methods they support can be very different. Some studies on artificial intelligence systems show that the use of artificial intelligence in healthcare services can perform at least as well as humans, or even better than humans, in precise methods such as diagnosing disease. Although not in a short time, after a certain period, artificial intelligence systems in health services will replace people in many medical tasks.
However, for many people, AI is still not a very clear concept. So what is artificial intelligence in healthcare? and what are the benefits of AI to healthcare? We need to list the answers to your questions in detail. First, let's examine the different artificial intelligence systems and how these systems can contribute to healthcare.
Machine Learning Systems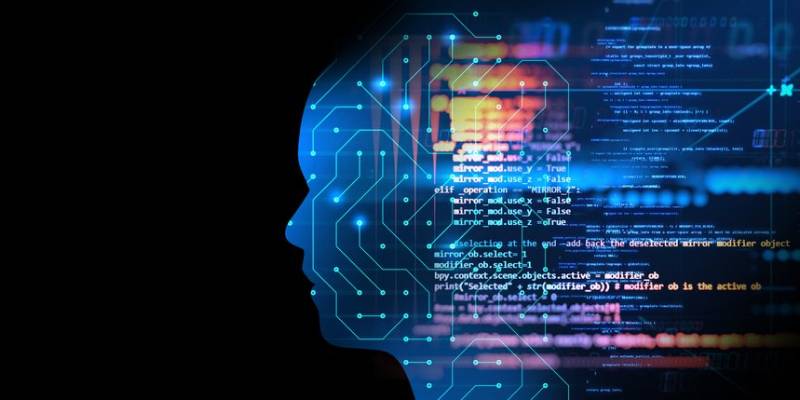 One of the most common forms of artificial intelligence used in the health sector is machine learning systems. Machine learning is a broad technique that underlies many approaches of AI and healthcare technology, and there are many versions. The largest and traditional machine learning system provided by the use of artificial intelligence systems in healthcare is precision medicine. Being able to predict which treatment methods will be successful in patients with this system is a great improvement for most healthcare organizations.
The vast majority of artificial intelligence systems in health services use precision medicine applications that require machine learning and data for training. These practices are also called supervised learning. Using deep learning in healthcare, artificial intelligence is also used in the speech recognition form of the natural language learning process. The features in deep learning models have little meaning for human observers, so using the results obtained without a correct interpretation can cause problems.
Natural Language Processing
Healthcare technologies and artificial intelligence have been aiming to make sense of human language for more than half a century. Most NLP systems translate using speech recognition or text analysis forms. The general use of artificial intelligence in healthcare includes NLP applications that can classify and understand clinical documents. NLP systems can analyze patients' unstructured clinical notes, provide insight to understand quality, improve methods, and prepare much better outcomes for patients.
Diagnosis and Treatment Applications
Diagnosis and treatment of diseases are the basis of artificial intelligence technologies that have been used in healthcare for many years. Rule-based systems had the potential to have accurate disease diagnosis and treatment, but were not fully accepted for clinical practice. These systems were not better than humans at diagnosing disease and were not suitable for integrating into healthcare professionals' workflows and health registration systems.
However, using artificial intelligence systems in health services for diagnosis and treatment, whether in rule-based or algorithmic form, is a very difficult and time-consuming process. The issue of integration is a bigger obstacle to the wider use of artificial intelligence systems in the field of healthcare compared to the accuracy of the recommendations.
Some EHR software vendors have started to create limited healthcare analytics functions to artificial intelligence systems to add to their services. However, it should be underlined that these studies are currently at a very basic level. In order to benefit from all the advantages of using artificial intelligence in health services, EHR system providers must create their own integration projects or improve the capabilities of service providers that can integrate AI systems with EHR.
Administrative Applications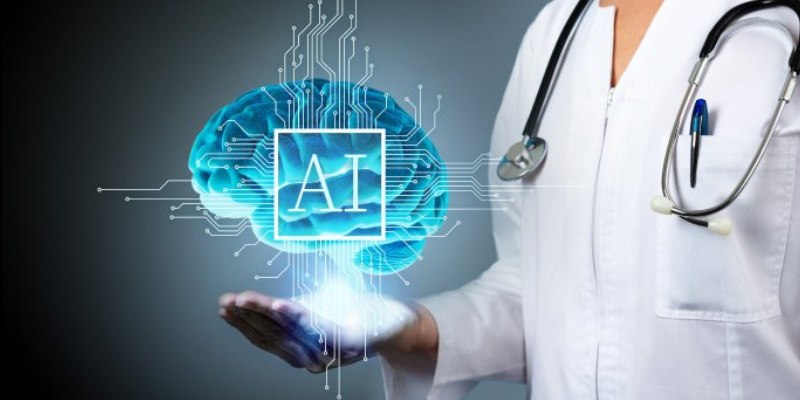 There are administrative applications that use artificial intelligence systems in health services. The use of artificial intelligence in hospitals has had a much smaller impact compared to patient care. However, the use of AI systems in hospital management areas can significantly increase efficiency. It can be used in many areas such as AI claims processing, clinical documentation, cycle management and medical records management in healthcare.
The Future of AI in Healthcare
The biggest obstacle to using artificial intelligence systems in healthcare is not the limits of technology, but the integration of these systems into daily clinical practice. Although not in the very near future, after a certain period, clinicians will be able to leverage AI technologies for tasks that require human abilities or the use of top-notch functions.
In addition, you can get detailed information about telemedicine and virtual care by reading our article titled Differences Between Telemedicine and Virtual Care See you on different topics.
Source: https://bit.ly/33kq3ZP