Why Has Healthcare Analytics Become A Necessity?
Healthcare analytics has become one of the most important components of the healthcare industry. Especially with the digitalization and new technologies becoming more integrated into the health system, healthcare analytics, which are used to increase efficiency, contribute to many areas.
What Is Healthcare Analytics
Health Analytics is the process of analyzing current and past industry data to track trends, expand boundaries and even better control the spread of diseases. Health analytics covers many businesses, both large and small. It makes an important contribution to the health sector in terms of patient care quality, clinical data, examinations, and business management.
When used in conjunction with health analytics business intelligence and data visualization tools, it helps managers to operate more efficiently by providing real-time information that can support the decision-making process. For healthcare provider managers, healthcare data analytics offers a combination of financial and administrative data along with information that can aid patient care efforts, more effective health services, and improve all processes.
Healthcare business intelligence tends to emphasize broad categories of data for collection and parsing: costs and claims, research and development, clinical data alongside patient behavior and sentiment. The first category assists administrators with identifying areas to streamline operations and increase savings in a concrete fashion. Surveys and improvements are key aspects of healthcare, providing holistic solutions and treatments that can be accurately tracked and analyzed.
Clinical data is one of the most important components for executive to determine what parts of their service need to improve and offer more information regarding treatment plans, success levels and etc. Another key component is understanding what patients and consumers are feeling and how they response to service and treatment. This is critical to extend and improve healthcare services.
Areas Where Health Analytics Used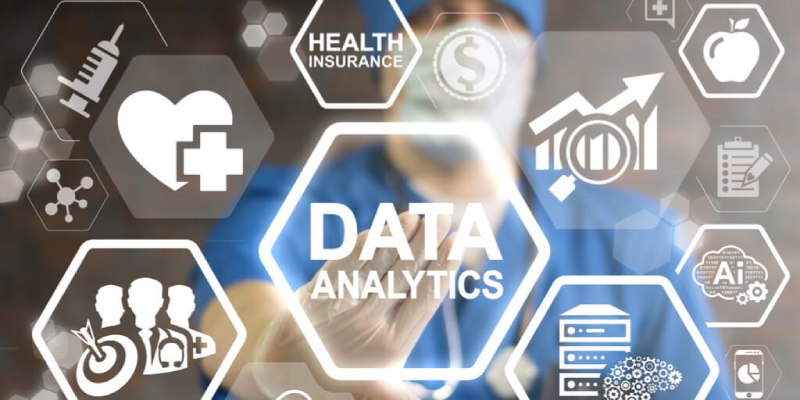 Using a healthcare analytics app helps healthcare providers develop insights in specific areas of the business. One of the areas where analytics applications optimize results are hospital management, donations and allowances received.
Donations are one of the essential parts of many hospitals' annual budgets. For this reason, keeping track of expenses and activities is of paramount importance to set reasonable goals. In addition, analytics applications make it easy to keep track of all information about organ donation and etc.
Another important area where Healthcare analytics benefits is to help organize doctor appointment schedules determination in the most efficient way. Analytics application brings together critical issues such as doctor records and patient information, helping to direct the patient to the right doctor or healthcare services. In addition, this system plays a major role in increasing patient satisfaction and accelerating the recovery process.
Healthcare analytics is also a critical necessity for insurance companies, one of the most important stakeholders of healthcare services. Analytics applications offer easy tracking for customers, claims and other important components with an integrated perspective. With better real-time measurement and retrospective views, insurance companies can prepare and track their policies more effectively and offer much more affordable prices for their services.
In addition, you can get detailed information about data aggregation by reading our article titled The Importance of Data Aggregation in Healthcare See you on different topics.
Source: https://bit.ly/3vzhN4e