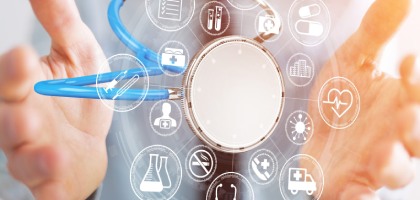 What Is Digital Healthcare Ecosystem
The digital healthcare ecosystem is an infrastructure that supports the transformation of the organization-centered healthcare model into a patient-centered model. The main purpose of this system is to deliver multidisciplinary and collaborative health services.
For a very long time, health care was organizational centered. Health institutions were located in the center and patients had to adapt to this system. However, rapid technological developments in recent years have caused health services to transition to a patient-centered approach. This means that multiple care systems work together to provide patient care.
Basically, this infrastructure consists of an internet platform that provides digital health services. This system improves interoperability by allowing healthcare professionals to communicate among themselves. The system also enables sharing of virtual health records (VHR) for a 360-degree view of patient health.
Why Is Digital Healthcare Ecosystem Important?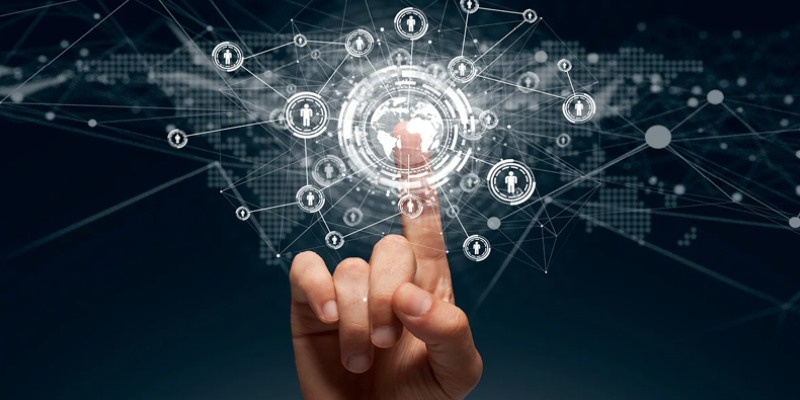 Being patient-centered means not only giving treatment but also wellness and prevention. The digital health services ecosystem examines the determinants of social health such as physical, mental and spiritual. The problem of today's healthcare systems is that they are focused on acute disease care and short patient encounters. In the existing system, health care professionals are the main actors in the examination and treatment of symptoms. The concept of digital healthcare solutions is to facilitate the adaptation of systematic healthcare technologies and to put patients at the center. In the healthcare industry, the digital healthcare ecosystem creates the following effects:
• This system creates home recovery, easy management of chronic diseases and patient empowerment.
• It helps to sustain advanced quality health services economically.
• Helps combat inappropriate healthcare costs.
• It ensures that healthcare workflows and processes are offered within the required quality, access, and security framework.
Digital Healthcare Services
One of the most important priorities of healthcare organizations is to improve the patient experience by using digital healthcare solutions. Today, patients also expect their healthcare providers to hear themselves and create personalized solutions tailored to their needs. The transformation of organization-centered healthcare services into patient-centered healthcare has led to the implementation of a new technology-based ecosystem.
Effects of Technology on Healthcare Practices
For the last year, technology has come to the fore as the most important force that moves healthcare services forward. Surveys show that more than 40% of IoT technologies will be related to the field of health. So, how has technology affected healthcare practices in terms of patients and healthcare institutions? We can answer this question as follows:
Easier Access to Treatment
Easier access to treatment is one of the biggest benefits of technology to healthcare. Advances in telehealth and e-pharmacy applications have paved the way for healthcare providers to be able to serve on a much larger scale. With the development of these applications, patients can receive the highest quality treatment whenever and wherever they want.
Treatment Efficiency Improved
Patient care has become safer and more effective as technology has begun to play a more active role in healthcare. With the developing technology, doctors and nurses can save critical patient data and share it in real time. Critical data are lab results, X-Rays, and other critical data that are important in delivering effective patient care. Apart from this, most of the hospitals also use robot technology for accurate surgical treatment. According to a survey, while only 1.8% of surgeries were robot-assisted in 2012, this percentage increased to 15.1% in 2018.
Software Improved the Quality of Health Services
Special software programs used in the health services sector have made it possible to access the necessary information much more easily by classifying the diseases and their symptoms. These softwares enable healthcare professionals to effectively detect and follow the patient's disease and to offer the best treatment to patients.
Additionally, specialized healthcare software plays a key role in improving the operational efficiency of hospitals and clinics. For example, hospital management platforms significantly reduce paper usage and workload. With the decrease in the operational workload, health institutions can focus on the quality of health services.
Evolving Trends in Digital Healthcare Services
We can say that the use of technology in health services is still at the preliminary level. We can say that there are many opportunities waiting to be discovered in this field.
On-Demand Healthcare on the Rise
Gone are the days when patients had to wait in line for a doctor's diagnosis. People have very busy schedules and expect on-demand healthcare based on their own time and availability. For example, Nomad Heath is an online marketplace for doctors and nurses. Patients can get doctor support for their every need, and with this business model, doctors can get away from their busy working environment and can work from anywhere they want.
Increasing Importance of Big Data
Big data is a technology that collects all the information of a company. These transactions can be done in different formats such as social media and e-commerce. Big data provides many benefits to health services. To give an example, big data reduces medication errors, supports preventive maintenance and enables more accurate use of the workforce. For this reason, health institutions make significant big data investments in order to make the most of their own data.
New Technologies Gain Importance
Virtual reality (VR) and Artificial intelligence (AI) are technologies that now play an active role in healthcare. While VR is used effectively in pain management, it is also considered as a more effective alternative for drug-based treatments. In addition, VR simulations offer doctors training and self-development opportunities. Thanks to AI, people have become familiar with virtual health assistants and chatbots. Apart from this, AI technology is also used in the development of nurse robots such as Moxi. With the rapid development of technology, the role of these technologies in health services will continue to increase.
In addition, you can get detailed information about data privacy in healthcare by reading our article titled The Importance of Data Privacy in Healthcare See you on different topics.
Source: https://bit.ly/3fWneUA