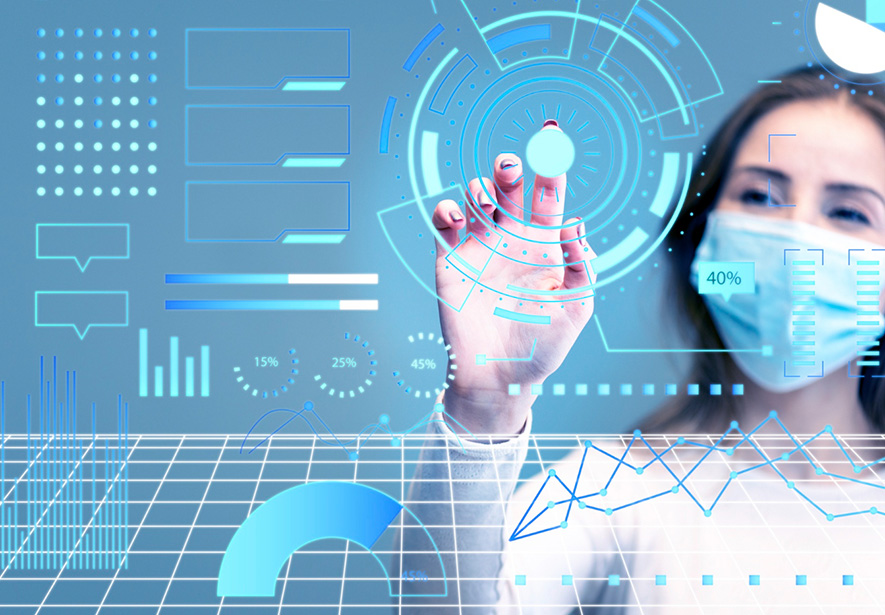 The Covid-19 pandemic is one of the most challenging periods in recent history. As the virus spread rapidly, it affected millions of lives, disrupted global economies and brought life as we knew it to a standstill. WHO has received reports of more than 770 million confirmed instances of Covid-19 worldwide. Additionally, more than 13 million vaccine jabs have been distributed. In these challenging times, however, some solutions rise to the challenge, offering hope and innovation.
While the world struggled with the pandemic's horrors, we updated our PHR system to solve Covid-19's effects on society. This technological masterpiece not only showed our commitment to healthcare advancement but also presented a solution to many immediate challenges faced by the health sector during these times.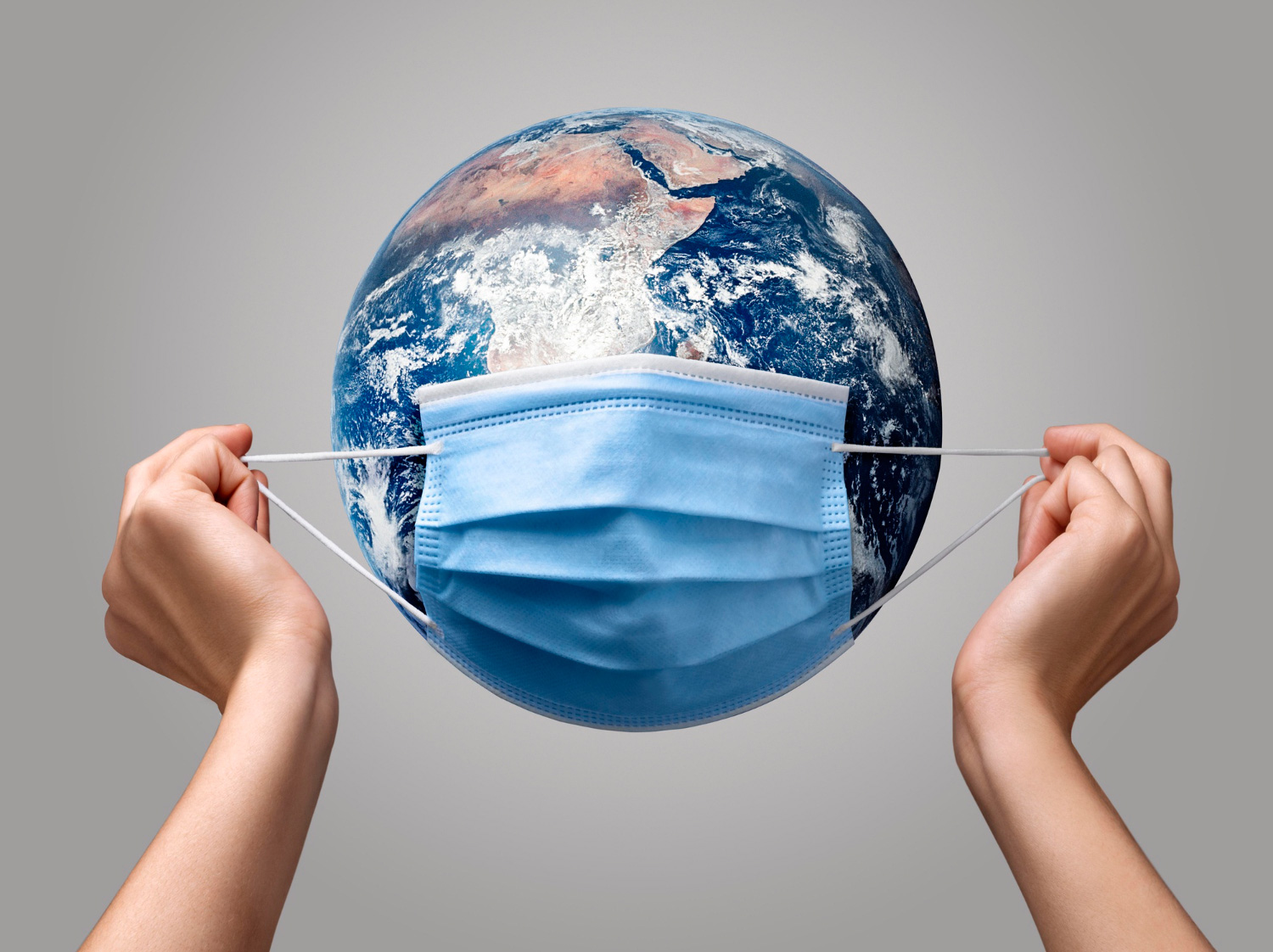 During the unprecedented times of the coronavirus pandemic, humanity faced one of its most challenging periods. As the virus spread uncontrollably across countries, it was evident that this was not just another outbreak but a global crisis. People from all walks of life were confined to their homes for months, anxiously watching the news and hoping for a breakthrough. The bustling streets of cities became quiet and the world seemed to stand still.
With such a rapid spread and overwhelming cases, health authorities worldwide were often caught off-guard. They grappled with the daunting task of managing and curbing the spread of this highly infectious virus. Healthcare systems were overloaded and there were concerns about the healthcare system collapsing in many regions.
Amidst this backdrop, the urgent need for a vaccine became the only hope for billions. However, once vaccines were developed, a new challenge emerged: scarcity. The entire globe needs these life-saving shots but producing and distributing them equitably proved to be a massive endeavor. Supply constraints, logistical issues and geopolitical tensions further compounded the problems.
Vaccine scarcity wasn't just a logistical issue but became a symbol of the broader challenges that the world faced. It underscored the desperate need for international cooperation, transparent communication and an efficient global distribution mechanism to ensure that every individual, irrespective of location or socioeconomic status, had access to this crucial shield against the virus. The world would have a fighting chance against this pandemic through collective effort and commitment. In this process, we put our dedication to the forefront and, as a result of our significant collaborations with health authorities, empowered our PHR solution more than ever before. During this period, many challenges need to be solved. So, what were these challenges and how did we solve them?  
Problem: The Incredible Challenge of Healthcare Management During a Pandemic
The pandemic was a monstrous force, causing unprecedented disruptions. The virus's rapid spread endangered millions and changed our daily routines, bringing nations to their knees. So, what were these challenges and how did we solve them?

Health Data Mismanagement
Managing and analyzing the vast amount of data related to the pandemic has been a significant hurdle. Data accuracy, privacy concerns and the need for real-time reporting have all posed challenges for healthcare authorities. During this period, these were among the most extensive data challenges they faced.
How did we solve this problem?
At Tiga, we already knew the importance of centralized data management. By consolidating all data into a single hub, we were able to control health data properly and minimize human errors. This centralization allowed for more straightforward data comparison and validation, ensuring the data was accurate and reliable.
Furthermore, our PHR system eliminated the need for healthcare facilities to maintain separate data records. This streamlined the data collection process and ensured consistency across the board.
One of the most crucial features of our system was the ability to provide real-time reporting. Healthcare authorities could make informed decisions promptly, reducing the chances of misinformation or outdated data affecting their strategies.
Our solution ensured that data was managed efficiently, accurately and securely, paving the way for a more coordinated response to the pandemic.
Decision-Making Difficulty
Healthcare authorities have had to make critical decisions rapidly, often with limited information and changing circumstances. These decisions impact public health, the economy and people's lives, making the decision-making process challenging.
How did we solve this problem?
We have already known the importance of a platform that enables data-driven decision-making. We were conscious of the immense pressure on healthcare authorities and the need for accurate, real-time data to guide their decisions. Therefore, according to the needs, we further developed our PHR system during the coronavirus period. When decisions are based on concrete data, the margin of error is significantly reduced. This not only provides a clearer picture of the situation at hand but also offers insights into the status of the community at large. By understanding the state of the population, healthcare authorities could make more informed choices, ensuring the safety and well-being of the public. Through our system, we aimed to empower these authorities with the tools they needed to navigate these challenging times confidently.
For example, think of a local health department trying to decide where to set up vaccination sites during the height of the pandemic. With accurate data, they might choose locations convenient for most of the population, leading to low turnout. However, using the PHR system, they could see which areas had the highest number of susceptible individuals, ensuring that the vaccine distribution was more efficient and effective. This real-time data-driven approach ensured that more people got vaccinated promptly, leading to quicker community immunity.
Vaccine Administration 
Securing an adequate supply of vaccines has been a significant challenge. The demand for vaccines outpaced their availability, leading to difficult decisions about who got vaccinated first and delayed achieving widespread immunity.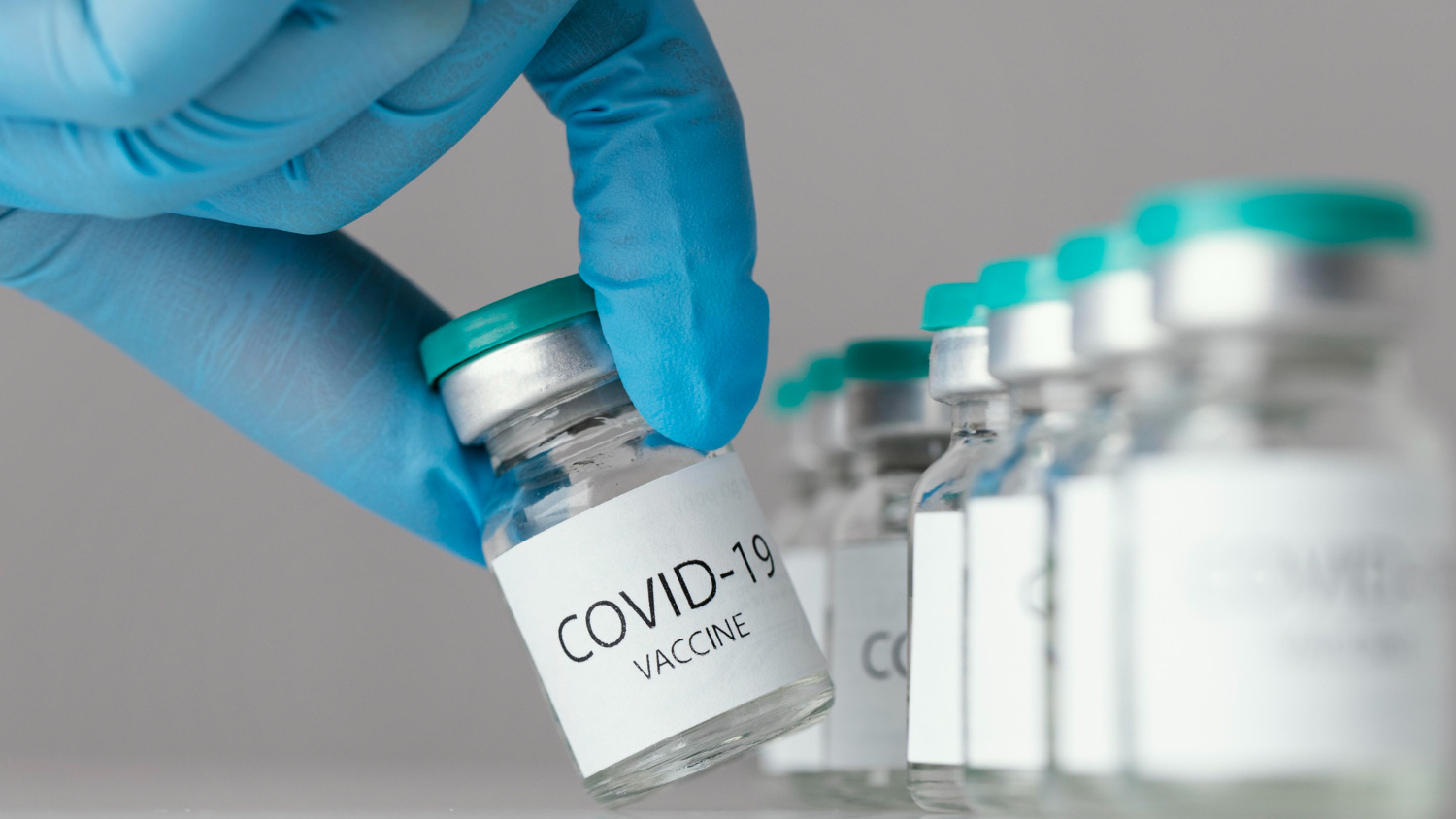 How did we solve this problem?
Health data collection during these trying times has always been more complicated than ever. The PHR system provided a unified and streamlined platform by consolidating information from diverse sources. This was a vital instrumental during the vaccine distribution phase. Before we explain our PHR (Personal Health Record) system to you, we must mention another system that gained significant importance during the Coronavirus period and works interoperable with PHR.
Building on the robust foundation of the PHR (Personal Health Record) system, we exploited an advanced Pharmaceutical Track and Trace System (PTTS), also known as DrugXafe. This system was specifically upgraded to combat the issue of pandemic necessities, which became particularly prevalent during the Coronavirus era. Since its inception in 2010, DrugXafe has consistently demonstrated its effectiveness; no counterfeit vaccine has breached its defenses and entered the system. The unwavering reliability of this system underscores our commitment to ensuring the highest standards of safety and authenticity for all vaccines distributed to the public.
Our platform harnessed the PHR's efficient consolidation of diversified data sources, ensuring an organized and unified basis for our PTTS. This initiative was particularly crucial during the vaccine distribution phase, where authenticity and accurate tracking were vital more than ever before.
An essential feature of our PTTS was its ability to effectively align with vaccination schedules, echoing the intelligent design of the PHR system. This further aided in maintaining a balanced demand and supply of various vaccine types, avoiding any premature depletion of particular vaccine stocks.
Through rigorous tracking of critical details like vaccine variants and batch numbers, akin to the PHR system's meticulous tracking, our PTTS enhanced transparency and provided robust tools for health authorities to monitor vaccine efficacy and safety.
During a phase when vaccine availability was a vital concern, our PTTS, inspired by the foundational attributes of the PHR system, played an essential role in combating counterfeit vaccinations and ensuring optimal utilization of the available vaccine resources. Now, let's get to our main topic: How was PHR used during this process and what benefits did it provide?
One of the standout features was its ability to guide vaccination schedules. The PHR system considered various factors, ensuring that vaccines were administered efficiently and equitably. Furthermore, the system allowed individuals to select their preferred vaccine during appointment booking. This feature ensured that no vaccine type ran out prematurely, as the system would allocate and dispatch vaccines based on real-time demand and supply.
Additionally, the PHR system meticulously tracked essential details, such as vaccine variants and batch numbers. This not only ensured transparency but also helped health authorities in monitoring every single vaccine dose efficacy and safety.
During acute vaccine scarcity, our PHR (Personal Health Record) system, powered by advanced PTTS, played a pivotal role in ensuring the optimal allocation and utilization of the available resources, maximizing efficiency and effectiveness.
Remote Solutions
The Covid-19 pandemic has undeniably propelled the healthcare industry toward a more digitized future. Healthcare providers worldwide found themselves compelled to rapidly implement remote care solutions in response to the pressing demands of the crisis. This unexpected shift, while offering potential long-term benefits, has been accompanied by various challenges.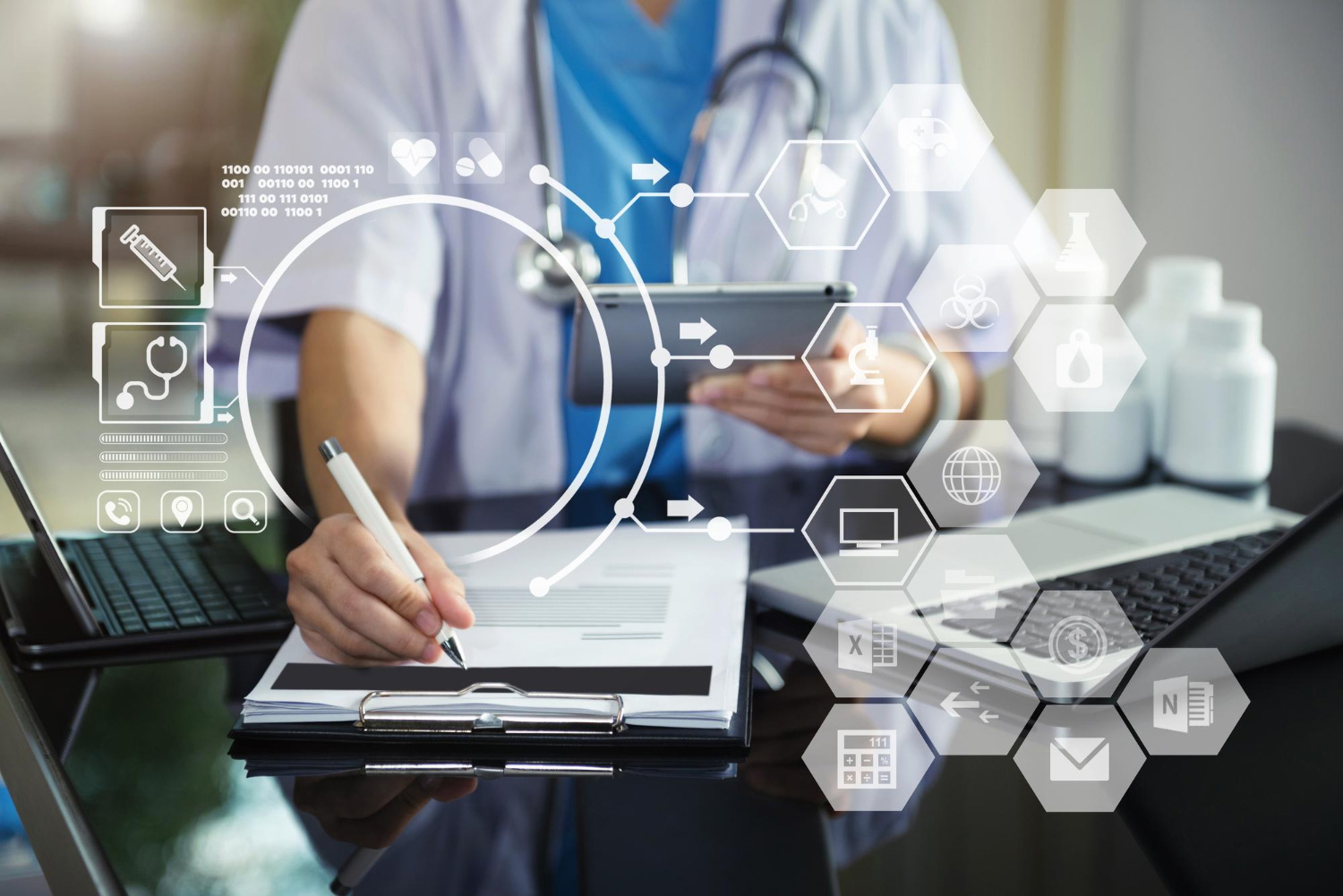 How did we solve this problem?
We recognized the situation's urgency and the vital role technology could play in bridging the gap.
Imagine a virus that you can't predict where you'll catch it from or what you'll experience making you sick. The first thing you would do is go to a healthcare institution. But imagine it's impossible because the disease has a high transmission rate. Even getting your test results and consulting with your doctor poses a significant risk for many people around you. So, what could be done in this situation? Indeed, a remote solution offering a PHR system could minimize the problem. We've adjusted our existing PHR system in this context. So, what did we do?
We have enhanced our PHR system with a primary focus on data accessibility. With our innovative system, there is no need to push or pull data from various sources because all the information is readily available. Whether it is patient records, medical histories or lab results, healthcare providers can seamlessly access the necessary information anytime and anywhere. This streamlines the process and ensures timely and informed decisions can be made, significantly enhancing patient care, even during challenging times.
In particular, during the Covid-19 outbreak, our system proved to be indispensable. Physicians could quickly access previous health records of their patients, enabling them to provide timely and appropriate care. Our PHR system facilitated smoother communication and data accessibility amidst the pandemic's constraints, thereby playing a crucial role in managing patient care during such a critical period.
Furthermore, our PHR system has provided a valuable platform for all individuals and fulfilled the needs of older adults (individuals aged 65+) and some other specific groups to track their vaccination schedules effortlessly.
This feature has brought about a sense of empowerment and reassurance among this demographic, allowing them to stay informed and take necessary action regarding their vaccination appointments. Our system's user-friendly interface and real-time updates make it easier for elderly individuals to stay on top of their vaccine schedules, contributing to a broader public health initiative in these trying times. Through these advancements, we are enhancing the healthcare process and actively contributing to better health outcomes and a more satisfied elderly population. In addition, even today, individuals over 65+ track their flu vaccination calendars thanks to this feature.
Testing and Contact Tracing
As we all know, quarantine is a concept that has been introduced previously. This method, used for centuries, has been minimized in the 21st century, especially with the advancement of technology and medicine, paving the way for the growth of healthier generations. However, this doesn't mean there was never a quarantine or it wasn't applied. Even before the Coronavirus pandemic, health authorities decided to use quarantine due to diseases like tuberculosis, Severe Acute Respiratory Syndrome (SARS), Middle East Respiratory Syndrome (MERS), Ebola Virus Disease and smallpox. The most significant difference between the Coronavirus pandemic and these quarantines was its intensity and difficulty. The reason for this was testing millions of patients, timely reporting of results, public compliance with contact tracing measures, etc.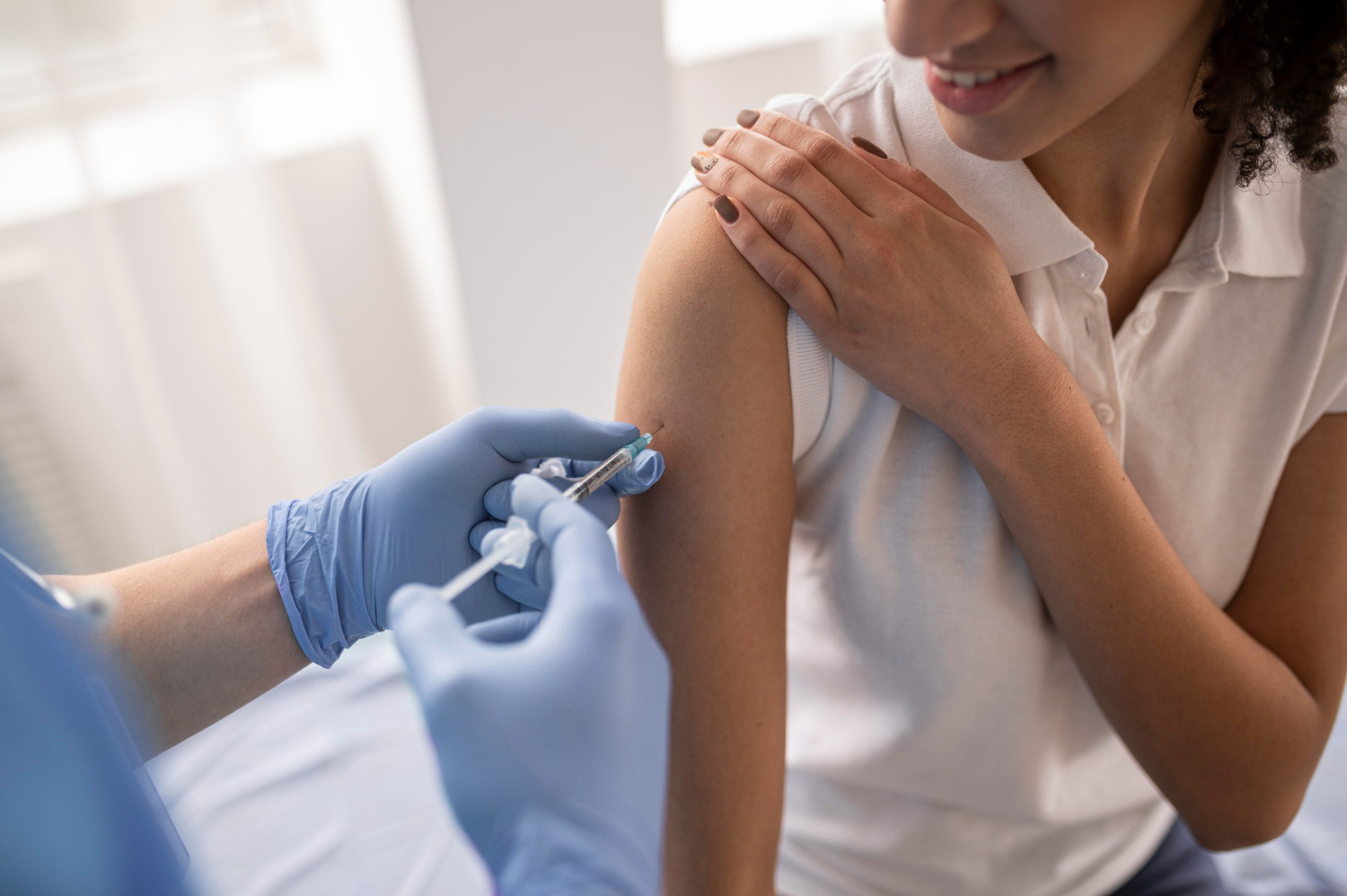 How did we solve this problem?
Thanks to our direct connection with labs and health facilities, individuals could access their test results swiftly. This timely access meant that people could self-isolate within critical timeframes, significantly reducing the potential for transmission. Furthermore, our system ensured that anyone with a positive test result was restricted from entering public spaces, further curbing the spread of the virus.
In addition to these measures, our PHR system played a critical role in streamlining the pandemic response. We provided users with simplified access to their Covid-19 results, digitalized the monitoring of side-effects and made the vaccine consent process more efficient. By transitioning these vital components online, we reduced the margin for error and ensured a unified and coordinated approach to vaccination.
Equity Concerns
Ensuring equitable access to healthcare services and vaccines has been a significant challenge, with disparities in healthcare access becoming more pronounced during the pandemic.
How did we solve this problem?
We recognized the gravity of this situation early on. Our PHR system was designed with equity at its core. Here's how we addressed the equity concerns:
Location-Independent Access
Our system evaluated individuals based on their location or financial status. This ensured that everyone, regardless of where they lived or their economic condition, had access to vaccines.
Personalized Prioritization
We already knew that a one-size-fits-all vaccine distribution approach would be ineffective. Therefore, we developed a system that prioritized individuals based on crucial health criteria. For example, those with allergies or individuals aged 65 and older were given priority, in line with the guidelines set by the health ministry. This strategy ensured that those at higher risk or in greater need received the vaccine first, making the distribution more equitable and targeted.
Optimized Service Delivery
Our system was designed to ensure that everyone received the best possible service. By taking into account individual needs and circumstances, we were able to provide optimum benefits from the same service to everyone.
Our PHR system played a pivotal role in bridging the equity gap during the pandemic, ensuring that healthcare services and vaccines reached everyone who needed them the most. In other words, it played a critical role in getting everyone equal.
Public Communication
Clear and effective communication with the public about the evolving situation, safety measures and vaccination efforts has been essential but challenging, given the dynamic nature of the pandemic and the need to combat misinformation. 
How did we solve this problem?
At Tiga, we recognized the gravity of the situation and immediately tapped into the potential of our PHR system to enhance communication. We instituted a notification system informing users of the latest developments concerning the virus and vaccination. By disseminating timely alerts and accurate data regarding testing and vaccines, we ensured the public had access to reliable information. Our goal was to empower individuals with knowledge to understand better the directives and recommendations made by health authorities. Our proactive stance not only assisted in debunking myths but also significantly supported health authorities in navigating and managing the crisis effectively.

Facilitating
Vaccine Volunteers
During the global pandemic, the urgency to find a viable vaccine was critical. Every individual who volunteered for vaccine trials played a pivotal role in the race against time. Recognizing the importance of streamlining this process, our software, PHR, was instrumental in simplifying the volunteer registration and management for the vaccine still in development.
The challenge was not just about gathering volunteers but ensuring that their data was managed efficiently, securely and easily accessible for health professionals. Our system provided a seamless interface for volunteers to register, get timely updates and for health professionals to monitor each participant's progress. 
Reliability and Acceptance
In the rapidly evolving world of health technology, where innovation and trustworthiness are paramount, we were steadfast in our dedication to these principles. This commitment drove us to enhance the vaccination process by introducing digital vaccination cards. These weren't just ordinary cards; they were a testament to a collaboration between our platform and the Ministry of Health, ensuring that the digital cards met the stringent health standards and regulations. This allowed individuals to access their vaccination status seamlessly while health authorities maintained a real-time overview of vaccination progress.
Furthermore, this synergy between technology and healthcare, facilitated by our PHR system, played a pivotal role in vaccinating millions transparently and efficiently. In these challenging times, we emerged as a beacon of hope and an example of what can be achieved when innovation meets necessity.
Our dedication to the advancement of the PHR system did not go unnoticed. The European Union, a body known for its stringent standards in health and technology, recognized our Health Pass application's potential and reliability. Thus, citizens could access their right to the freedom to travel, which was taken away during such a challenging period. Not only could our platform securely manage health data but its user-friendly interface also made it a top choice for a wider audience. This prestigious endorsement from the European Union signified more than just an acknowledgment of our technological expertise; it represented the trust and acceptance we had cultivated. With this accolade, our position in the global market was further fortified, emphasizing our unwavering commitment to providing secure, efficient and innovative health solutions.
The story of our Health Pass application, from its ideation to its international acclaim, underscores the crucial role of reliability and acceptance in health technology. As we navigate this journey, our unwavering dedication to enhancing all the critical decisions of health authorities ensures that our solutions remain at the forefront of making a positive global health impact.
Our commitment wasn't just about the software's design but its global acceptance. Seventy million users relied on our platform during the pandemic, affirming Tiga's constant commitment to delivering when it mattered most.
The healthcare sector has faced many challenges during the pandemic, ranging from logistical hurdles in vaccine distribution and data management to decision-making under uncertainty and the need to adapt to remote healthcare delivery methods. These challenges have required healthcare authorities and organizations to be agile, innovative and responsive in managing crises.
Imagine a world unprepared, where mishaps like an 84-year-old Indian man mistakenly receiving 11 vaccine doses weren't anomalies but the norm. The lack of accurate tracking could have meant squandering the precious achievements of the digitalization of health.
But as the world challenged, we at Tiga responded with our pioneering PHR software, a testament to our dedication to healthcare evolution. What are our future predictions?

Looking Ahead: Preparing for Future Challenges
Our system is a pivotal hub, centralizing and streamlining data from diverse sources. Consolidating information into one unified platform ensures seamless data management and accessibility. This centralized approach enables users to monitor, analyze and predict health outbreaks with unparalleled speed and accuracy. Its nature as a hub not only simplifies the process but also ensures that decision-makers and health professionals have the most up-to-date and comprehensive data. In harnessing the power of technology in such a manner, we are poised to address health threats with a proactive, informed and globally collaborative approach.
Harnessing the power of technology and data, we are developing predictive tools to identify and respond to outbreaks faster than ever. By fostering global collaboration and prioritizing proactive measures, we aim to minimize the impact of future health threats on our communities. In which areas are we working to achieve this?
Harnessing AI
In the ever-evolving world of medical science, we stand on the brink of a paradigm shift. With the rise of artificial intelligence, we're poised to transform the healthcare industry in ways previously deemed unimaginable. The promise? Enhanced accuracy, timely interventions and a revolutionary approach to early disease detection.
Personal Health Records (PHR) at the Forefront
PHR serves as a centralized digital repository of an individual's health data. Accessible by patients and their designated healthcare providers, these records can be continuously updated, ensuring accurate and real-time information. But when viewed through AI, the potential of PHR magnifies exponentially.
By combining AI with PHR, physicians or the system can actively monitor health metrics, identify abnormalities and even predict potential health issues before they manifest clinically. Imagine a system that records your health data and actively analyzes and advises, effectively bridging the gap between passive data storage and proactive health management.
Wearables: The Silent Sentinels
As we move toward a more connected age, wearable devices have changed drastically in the healthcare sector. These devices constantly communicate with our bodies, from tracking our daily steps to smartwatches monitoring our heart rhythms. When combined with AI, wearables can go beyond mere data collection.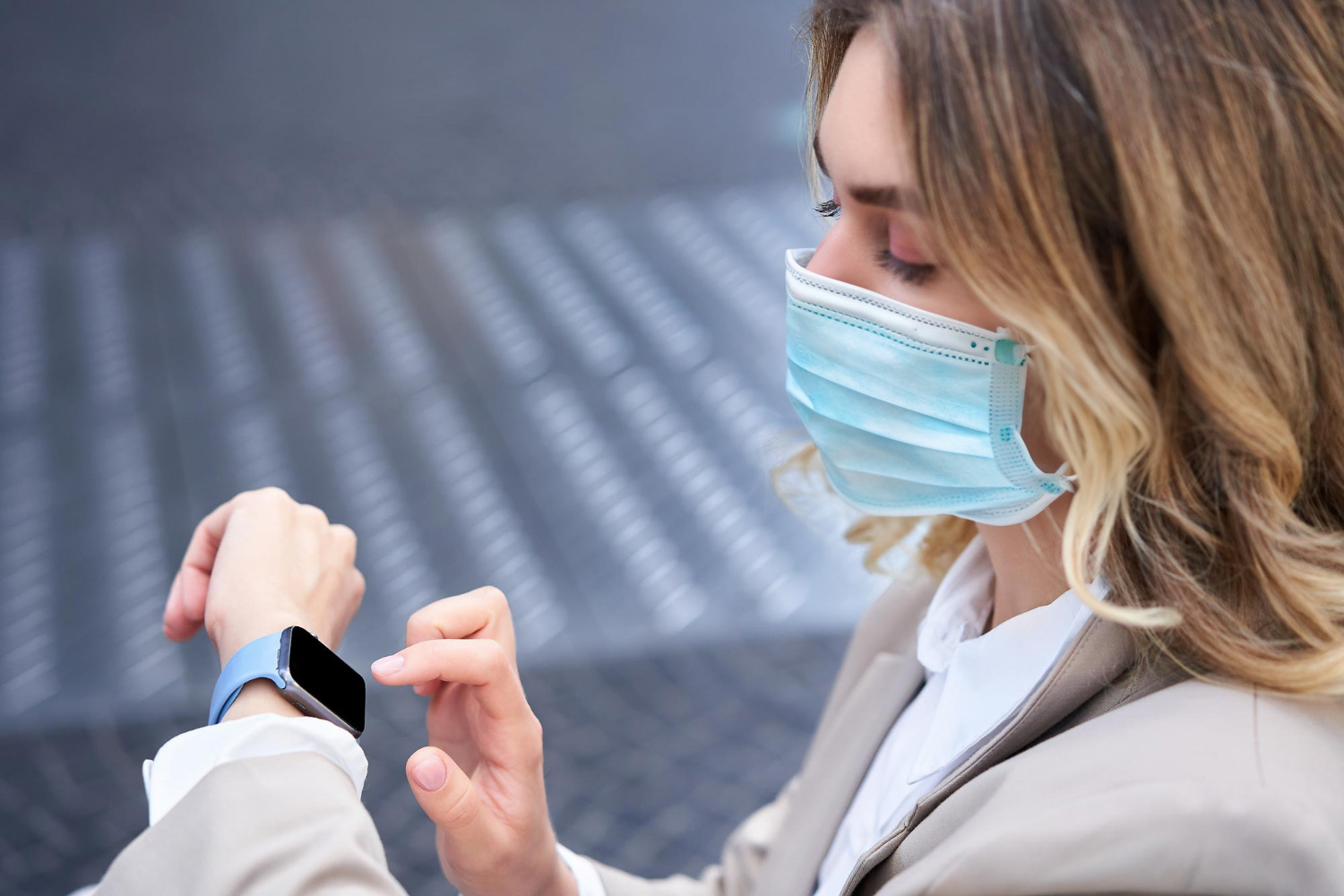 Centralizing Data
Centralizing patient data revolutionizes the healthcare system by creating a unified repository. This consolidation ensures that healthcare providers have instant access to comprehensive patient histories. As a result, medical processes become more efficient and redundant tests and procedures are significantly reduced. Ultimately, this approach paves the way for a more streamlined, patient-centric healthcare experience.
Ambition for AI-driven Chatbots
The horizon gleams with the promise of technological advancement in healthcare. We foresee a future where AI-driven chatbots are pivotal in patient care. These intelligent systems can swiftly respond to patient queries, provide guidance and augment the precision of medical diagnoses. Such innovations herald a new era of efficiency and accuracy in the medical field.
Our voyage through the Covid-19 storm highlighted the essential role of tech in healthcare. By pioneering this digital transformation, we fancy a future where quality healthcare is within everyone's reach.
With a doubtless belief in technology's transformative power, we are meticulously changing tomorrow's healthcare landscape. Collaborating with physicians, patients and healthcare authorities, we tread confidently toward a future of wellness and health. Because, as we all know, we shape the future together!