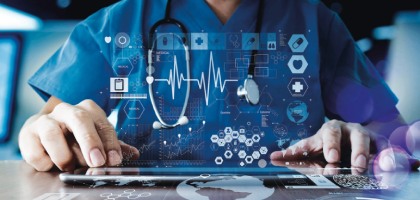 What Are the Pros and Cons of Telemedicine
Telemedicine is generally used as a phone call in primary care services. It means that patients receive doctor's advice for non-emergency medical situations that do not require face-to-face consultation with the doctor. Telemedicine is certainly not a substitute for face-to-face consultation, but it has an integral role in the treatment process.
One of the most important advantages of using telemedicine is the convenience it provides to both patients and healthcare professionals. This practice eliminates the need for patients to physically visit a doctor for treatment or medical advice. In addition, telemedicine is a much more cost-effective application compared to the process of waiting for a doctor or other healthcare professional.
Another of the most important features offered by the Telemedicine application is that it provides an emergency call option when healthcare professionals cannot be reached. This convenience is particularly useful and effective in monitoring patients with chronic diseases such as diabetes, high cholesterol, or blood pressure. Patients who do not have an urgent medical problem but need assistance in matters such as adjusting the medication dosage, regimen schedule, prescription renewal and support groups can benefit from telemedicine facilities.
Telemedicine provides one of the conveniences that telemedicine consultations can be set up to keep track of lab results or critical data. In fact, although the telemedicine application is not with this name, it has been used by doctors for many years. The widespread use of the Internet makes video and voice calls much more convenient, making the telemedicine system an alternative to the traditional system.
Important Terms in Telemedicine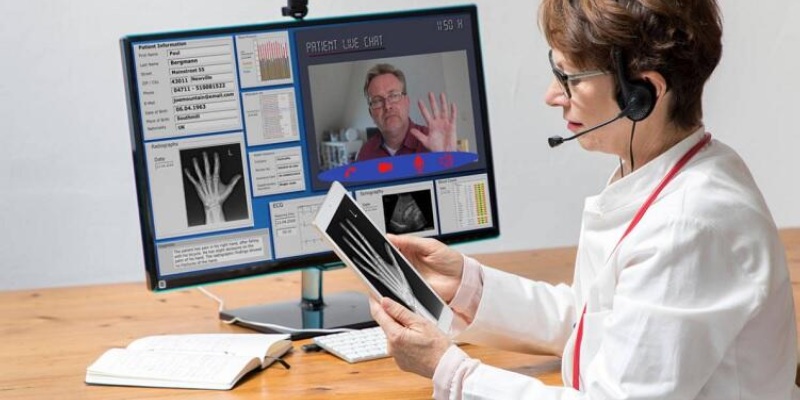 Telemedicine is implemented from a site center where remote participants can provide service through the telecommunication system. At first, specialized video conferencing equipment was required. Special examination accessories such as EKG monitors and stethoscopes were installed in the system. The healthcare professional next to the patient was using the examination tools under the guidance of the distant doctor.
Nowadays, telemedicine can be applied with a desktop with a special video card. One of the most important advantages of the computer is that it can store information securely. In addition, high-speed phone lines or satellite links allow interaction from anywhere.
Apart from these features, patients can benefit from telemedicine facilities quickly, easily and safely, thanks to the telecommunication service, usually under the guidance of the tele presenter. More than one definition has been made for telemedicine, but the broadest definition is the use of services outside of real-time interactive telecommunications healthcare.
These services include the store and forward where camera images are recorded and transmitted, or the entire consultation process is completed via telecommunications. While these services are not real-time or interactive, they are still useful for delivering therapy. Remote monitoring is another aspect of the telemedicine concept.
Pros of Telemedicine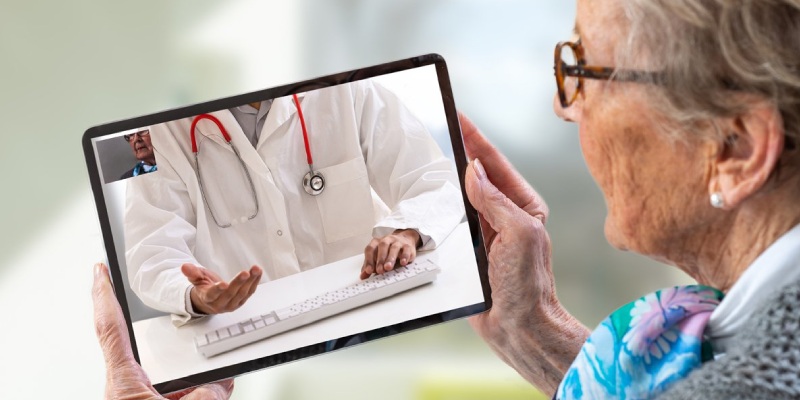 In order to benefit from the Telemedicine application, nothing is needed other than a secure patient portal that connects the webcam and the doctor to a secure electronic medical record database environment. These systems ensure the security of the private information discussed in the telemedicine search, while allowing the healthcare professional to keep the necessary medical records.
People who support the use of the telemedicine system emphasize less waiting time, suitability, ease of use, greater access to high-quality medical examinations and treatments, and much lower cost than conventional examination. In addition, having patient records available online helps to present patient prescriptions more accurately and reliably.
By enabling second opinions to be presented much more quickly and easily, telemedicine improves the patient and doctor experience. As a result, telemedicine improves health outcomes, which are the main target of health services.
All studies comparing telemedicine with other approaches to patient management clearly demonstrate the benefits of using telemedicine. The areas where the telemedicine system benefits most are teleradiology, telemental health, telecardiology, home telecare and teledermatology.
Cons of Telemedicine
Electronic Faults are one of the biggest disadvantages of the telemedicine system. The technology is only as reliable as electronic devices and electricity are working flawlessly. Problems such as power outages, internet connection problems can adversely affect the online doctor examination. Professionals using the Telemedicine system should also consider these points.
Doctors who cannot use new technology very comfortably may prefer to use classical methods that they are more accustomed to. However, physicians are more willing to adapt to the new system, as it is ensured that patients with chronic diseases can be better managed and patients living far from the city center can access health services more easily through telemedicine. However, the number of healthcare professionals who want to continue using conventional methods is also quite high.
Face-to-face consultation gives much more effective results. Inaccurate evaluations can be made in remote inspections and similar operations. One of the disadvantages of telemedicine is the high risk of misjudgment.
In addition, you can get detailed information about pharmaceutical track and trace by reading our article titled Benefits of Pharmaceutical Track and Trace See you on different topics.
Source: https://bit.ly/3vBzFfq