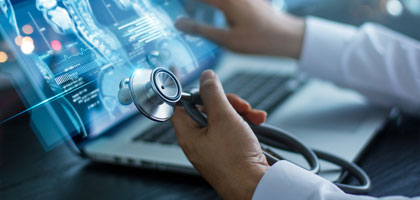 You may have heard of the concept of digitalization in health. Our lives have become significantly easier thanks to health applications that we can now access even on our cell phones and wearable devices.  
So how is this possible? What is digitalization in health?  
Let's explain it right away: This concept refers to the use of digital technologies and tools to improve and transform healthcare processes, services and outcomes. It encompasses a wide range of applications and innovations that use technology to improve patient care, increase the efficiency of healthcare delivery and advance medical research. Before we talk about digitalization in health, we need to explain what digitalization is in full detail.
What Exactly Is Digitalization?
Digitization refers to the process of converting information or data into a digital format. In simpler terms, it relates to the conversion of information traditionally available in analog formats such as paper or physical models into a digital, mobile, smart watch and computer-readable format. Once converted into this digital format, information can be processed by computers, stored more efficiently, easily transmitted and analyzed using software. It also helps make life easier, as it does for many of us.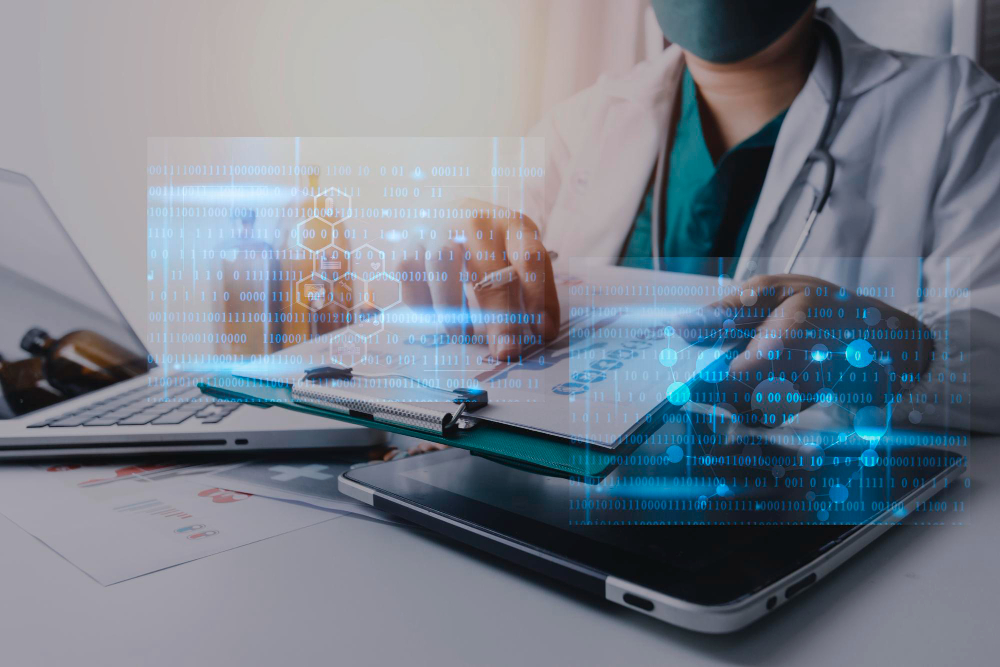 How Is Digitalization in Health Possible?
We don't have to go back very far; if you remember, there was a time when everything in healthcare was done by hand and manually. Patient records were stored in physical files, data was stored in giant archives and the patient had to physically go to the hospital to access their information again. This was not only an archival burden but also a technological problem and an extra workload for health authorities and regulators.  
With the development of technology, especially the internet and mobile devices, healthcare has experienced a revolutionary development. Tools such as online appointments, digital health records and secure data storage have been used in healthcare facilities by both patients and healthcare providers. 
Thus, these developments in digitalization in healthcare have facilitated communication between patients and healthcare providers. Whether you live in a village or a crowded city, digital tools can help you access healthcare with ease. We have actually experienced why this is such an important development during Covid-19 pandemic. 
So no more waiting in long queues! With digital platforms, patients can get prescriptions, appointments online and even see their lab results from the comfort of their homes. 
Interoperable technology between physicians and patients can help in quicker and more accurate diagnoses. This not only saves time but can also be crucial in saving lives.
Why Does Digitalization in Health Matter?
Imagine a world where you can see your lab results, diagnoses and even prescriptions on your phone. It may sound like a scene out of a sci-fi movie, but this is what we at Tiga promise you. In our rapidly advancing technological age, the importance of digitizing health cannot be underestimated. But what makes it so important? 
Digital health refers to the integration of digital technologies into healthcare to improve the efficiency of healthcare delivery and make medicine more personalized and precise. This actually covers many areas, such as electronic health records (EHRs) and mobile health apps. 

Accessibility to Healthcare Services
Healthcare is a universal right, but geographical and language barriers often stand in the way. Thanks to the digital health apps we have created at Tiga, people in remote areas or with limited mobility like elder and disabled people can access quality healthcare and break down the walls of traditional limitations. 
Enhanced Patient Experience
Forget the days of waiting for hours in crowded hospitals only for your lab results. Because with our apps, we make the entire medical journey smooth and effortless for patients by providing instant e-prescriptions and even digital diagnostics. 
Data-Driven Decision Making
With digital health platforms under the favor of artificial intelligence collecting and analyzing vast amounts of patient data, physicians can make more informed decisions. This translates to better diagnostics, personalized treatment plans and ultimately, improved patient outcomes. 
Thanks to artificial intelligence, healthcare can benefit from sophisticated algorithms to harness vast amounts of data and generate actionable insights. Accurate and timely data can help in diagnosing diseases and recommending treatment processes. Hospital operations, from bed management to patient flow, can be optimized using data analytics. 
Remote Patient Monitoring
Wearable devices and health apps now allow continuous monitoring of patients. Whether it's tracking a patient's heart rate, sleep patterns and their exercises, remote monitoring can alert both patients and physicians of potential health issues in real-time.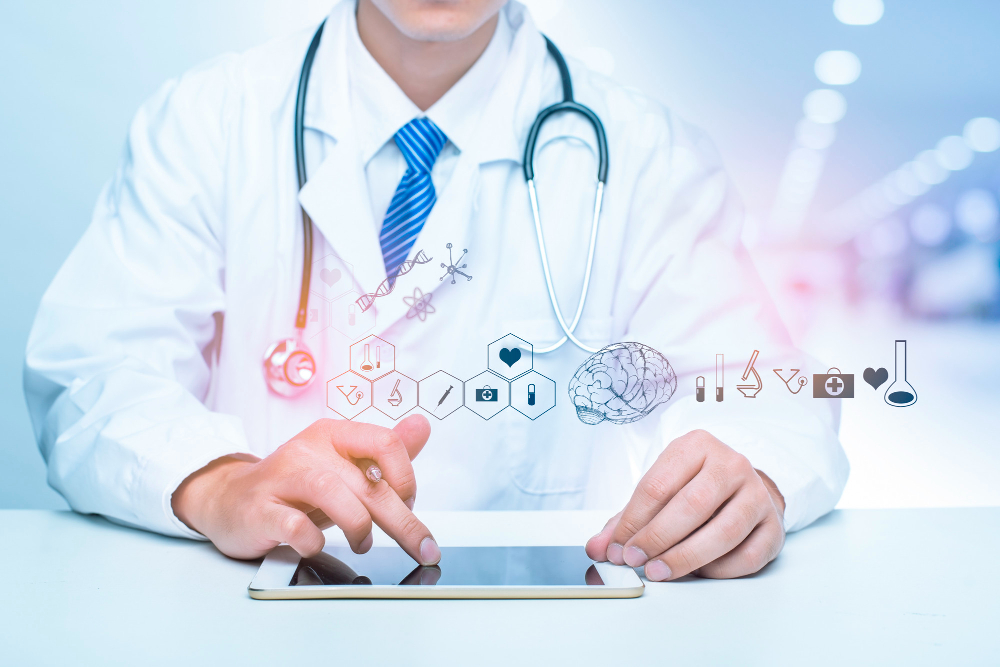 What Are the Benefits of Digitization on Health?
Digitalization in health is, at its core, an important process for using technology to improve health outcomes. This includes the interoperability of digital tools and platforms into healthcare, from electronic health records and electronic prescriptions to wearables and AI-powered applications.
Advantages for Healthcare Authorities and Regulators
Healthcare authorities and regulators play a vital role in ensuring the safety, effectiveness and quality of healthcare. They manage, oversee and set standards, ensuring that healthcare organizations and professionals meet these benchmarks. Setting these standards is actually vital for patients. 
As the world has become digitalized, so has the health sector. From electronic medical records to advanced diagnostic tools, healthcare has embarked on a journey to integrate technology at its core. This shift has brought numerous advantages for patients, physicians and more importantly, authorities and regulators. But what are these advantages?  
Improved Data Management and Analysis
Massive data sets can now be stored, managed and analyzed with ease. This means regulators, researchers and academicians can have access to secure anonymized data, analyze it and foresee the possible projections of states, making it easier to assess the performance of healthcare institutions and identify areas of improvement.  
Enhanced Transparency and Accountability
Digital platforms allow for greater visibility into the workings of healthcare institutions. This transparency ensures that institutions remain accountable for their actions, leading to better adherence to set standards. For example, thanks to the personal health record software we have developed, authorities can access information on which brand and origin of prosthetic leg a doctor has fitted to a patient. By these means, we can plan the future more effectively and manage the budget effectively.  
Transparent actions and accountable decision-making lead to increased trust among patients, physicians and the health authorities. Also, with all the necessary information available, authorities can make well-informed decisions. 
Real-time Monitoring and Compliance Checks
It is no longer necessary to work in the field all the time for monitoring capability. With digital tools, healthcare authorities can monitor institutions in real time, ensuring anomalies, instant compliance and faster response to any deviations from set standards. Imagine an ecosystem, where you can benefit from money, time and labor. 
Facilitating Research and Development
Digital tools provide regulators with a vast pool of anonymized data. This data can be invaluable for research, helping regulators understand trends, challenges and areas that need attention, leading to more informed policymaking.  
Also, Research and Development (R&D) plays a pivotal role in the healthcare IT sector. R&D drives innovation, which is essential in the healthcare IT sector. With the rapid evolution of technology, there is always a need for better, faster, and more efficient solutions. R&D can lead to the development of new software, tools, or algorithms that can revolutionize healthcare processes.  
Besides, it can help in developing systems that are interoperable, meaning different systems and software can communicate with each other seamlessly. This is crucial in healthcare where patient data often needs to be shared across various platforms and providers.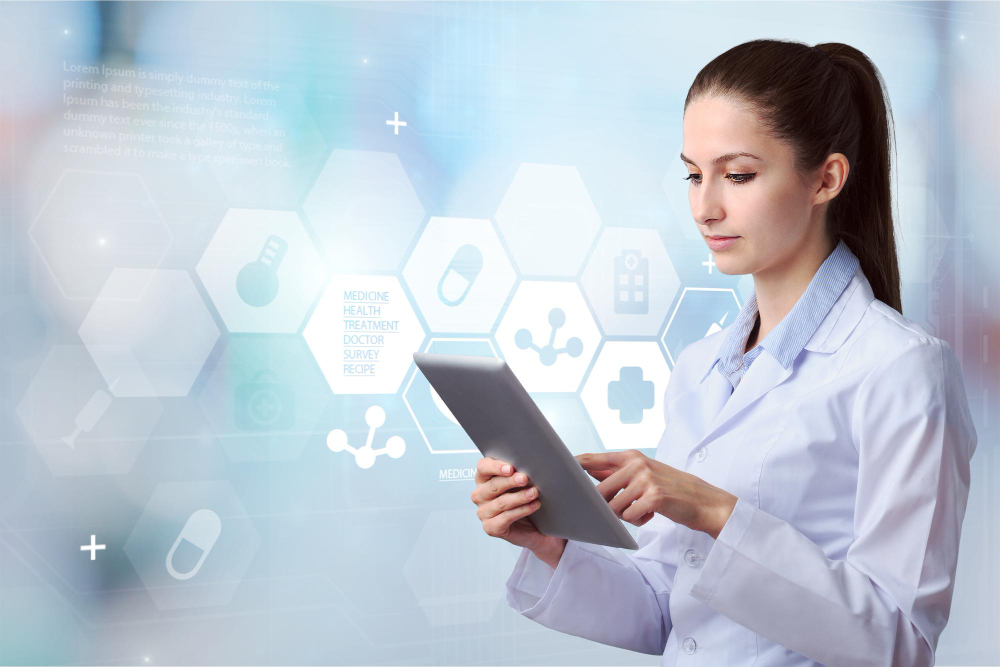 Advantages for Health Institutions and Physicians
The interoperability of technology into healthcare practices has led to improved outcomes, better diagnostic capabilities, allowing more time for patient care, learning about patient demographics, treatment outcomes, efficient processes and an important shift in patient care and management. What are the advantages of it?  
Efficient Patient Management
With Personal Health Records (PHR), physicians can access patient data simultaneously, reducing administrative tasks and allowing more time for patient care. No more shuffling through stacks of files; everything is at their monitors. 
Enhanced Diagnostic Precision
Advanced digital tools, combined with AI, provide physicians with better diagnostic capabilities. Imaging, lab results and other diagnostics are more accurate, leading to better treatment plans. 
Data-Driven Decision Making
Healthcare organizations, with oversight from healthcare regulators and authorities, can use data analytics to learn about patient demographics, treatment outcomes and more, guiding them to make informed decisions for better service delivery.  
How Digitalization in Healthcare Benefits the Patient
In healthcare, digitalization is not only about modernizing the system and benefiting health authorities and doctors, but also about putting the patient at the center of this evolution. As technology-driven solutions permeate medical practice, the real winner is the patient. 
From online lab results to wearable health devices, the integration of digital tools into healthcare has ushered in a new era of medical service delivery. But how does this directly affect the patient? 
Personalized Healthcare
Digital health tools, combined with data analytics, provide insights into individual health metrics. This helps tailor treatments specifically to individual patient needs. In other words, since your previous illnesses can be easily viewed by the physician, the physician can make a more informed decision from the medication to the treatment. 
Increased Health Awareness and Education
Various apps and platforms educate patients about their conditions, potential treatments, and preventive measures by giving them educative materials about their illnesses. Being informed paves the way for proactive health management. 
Seamless Communication with Healthcare Providers
Digital platforms enable smoother communication between patients and their healthcare providers. Queries, follow-ups and discussions are now just a click away. Thus, ensuring that communication flows smoothly between providers, patients and associated healthcare facilities is fundamental for optimizing patient outcomes and healthcare experiences. 
Empowerment Through Personal Health Records (PHRs)
Patients can now have access to their medical history, treatments and other relevant records even on their mobile phones. This promotes awareness of one's journey and allows patients to be more informed participants in their care path.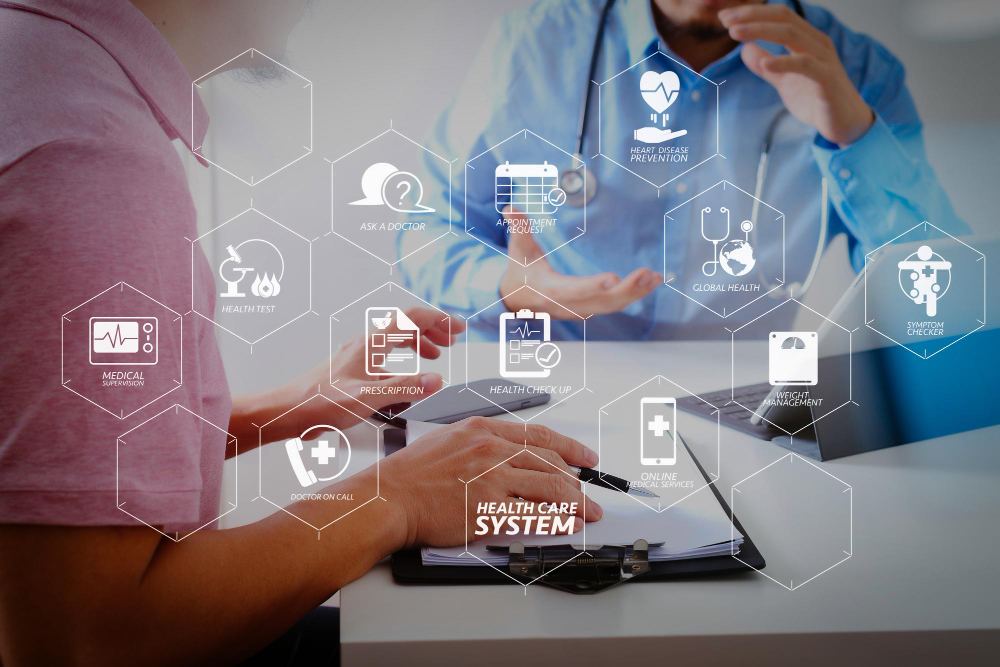 Future Trends in Digital Healthcare
The transformation of the healthcare sector through digitalization is a very comprehensive journey. As we stand at the threshold of further technological advances, it is important for us to explore how digitalization will further revolutionize healthcare in the future.  
This journey began with electronic health records, which laid the foundation for an interconnected healthcare framework. Over the years, as technology has advanced, we have seen the interoperability of artificial intelligence, machine learning, wearables and more, shaping patient care and the medical industry. 
Digitalization is more than just a trend in healthcare; it's the way forward. As technology and healthcare interoperate even further, the promise is a future where medical care is efficient, personalized and accessible to all. 
As Tiga, we are taking firm steps on this path and continue to work relentlessly with a great commitment to shaping the future together!